BloodandCustard's Blog
Anything in this blog is stated as beliefs and opinions with the facts as understood at the time of posting. My apologies for a protracted delay in posting but my professional duties of the 12"=1' modern image variety have (of late) left my time-priorities elsewhere.
Historical Information
(10th July 2016)
When John Atkinson and I started posting the BR(S) multiple unit histories we did wonder how much interest there would getting raised in respect of those unit histories yet to be published (yes, it is our intent to cover all BR(R) emu and demu unit types).
Most of these histories are drafted and it is a case of just creating the webpages for each; a time consuming activity. Now further information is emerging from Glen Woods – the author of that excellent book 'Lancing 1956' (St Petroc InfoPublishing – ISBN 978 0956765529).
This historically-important book superbly details of all the coaches that passed through Lancing Carriage works in 1956 including the last loco-hauled vehicle to be painting in CLC (Maunsell second no.1376 diag. 2005 loose) on 17th July 1956 and the first to be repainted Green from CLC (Bulleid second corridor no.61 diag. 2019 set 840) on 18th July 1956.
What is now emerging are the painting dates from SR emu stock from olive, malachite into BR(S) green – some of which last to at least 1959 and it is hoped that the current unit histories can be updated.
I digress. The interest in the BR(S) multiple unit histories come from three sources:
(1) those who have an ongoing historical interest in these units,
(2) modellers looking to confirm authentic liveries /dates and
(3) manufacturers also to confirm authentic liveries /dates.
That some histories have been posted prior to the release of models is rarely a coincidence.
However, it is (2) modellers looking to confirm authentic liveries /dates that is most interesting as it wasn't too long ago that Southern modellers struggled for ready-to-run models let alone electric units. Since then we have had superb models in the form of Bachmann's 4 CEP, 2 EPB & MLV, Kernow's 2H and Hornby's 2 BIL, 2 HAL and 5 BEL units with the promise of more to come such as the 2 HAP, 4 TC and the possibility of a 4 COR still out there. With the varieties of steam classes and diesels on offer now Southern models are able to consider "which division (SWD, CED or SED) do I model"!
Rail Exclusive /Sutton Locomotive Works Class 24
(10th July 2016)
As previously indicated when these were announced last year I initially thought they might be a lot of money for a type of locomotive already in production (firstly by Silver Fox then by Bachmann). But I weakened as D5000 was allocated to Hither Green; at the same time fellow ESF modeller bought a BR Blue version 24 081 with DCC sound.
To say I was not disappointed is an understatement as these models really are a significant step forward in quality and do set a new standard in ready-to-run modelling. The quality is superb and the two-speaker sound quality unlike anything I've previously heard.
Now D5000 has been joined by D5016 (of Stewart's Lane) and Rod's a second BR Blue version 24 063 with DCC sound.
Whilst I probably have more than sufficient class 24 locomotives I await with interest SLW's next class.....
Bachmann 4 CEP /2 EPB
(10th July 2016)
Recently Bachmann released a further version of its 4 CEP albeit and a vastly increased price to earlier models. However, I still added one to my fleet.
The 4 CEP model (along with the 2 EPB) is superb and it could be said its original price (some were retailing under £100) extraordinarily low. In this respect modellers were fortunate and this has hopefully boosted interest in the Southern Electric to everyone's advantage.
So, on this basis and with the current climate of increased production costs in China I opted to the 'swings & roundabouts' approach and bought one of the latest 4 CEP units along with a 2 EPB.
However, my only disappointment was at the increased price the 2 EPB still suffered 'white glue syndrome'.
 'Schoolboy' errors
(13th May 2016)
I've recently purchased some publications on the Southern Region which contained significant errors and omissions. These are not of a minor nature but are fundamentally misleading, often perpetuating errors made in previous publications without checking facts or undertaking further research.
Personally I find the most frequent error is the misunderstanding of the purpose of the orange-Vee on the 2/3-car Hampshire and Hastings units (this later becoming an inverted black triangle on all Southern Region 2/3-car units). The orange-Vee and inverted black triangle were provided an early indication to station /postal staff that there was no brake van at the other end of the unit.
For those interested in railway history such basic errors are a real shame.
Latest Hornby S15
(24th March 2016)
The latest releases of Hornby's BR-liveried S15 locomotives provided a welcome excuse to attend my local model shop. For those who are interested the latest versions are as follows:
R3412 no. 30842
The early large-style of crest places it between 24th September 1949 and 24th October 1955 (when an early small crest was applied). During this period it was allocated to Exmouth Junction shed.

R3413 no. 30831
The late crests are both left-facing lions which places it between 21st November 1959 and 16th November 1963 (withdrawal). During this period it was allocated to Salisbury shed. I suppose I ought to venture back into my trackroom and narrow the date down further with respect to the fitmet of AWS!
Hopefully in time we will get to see CED (Central Eastern Division) locomotives with former King Arthur and Schools tenders!
Bachmann Southern Electric
(20th March 2016)
Following on from its success with the excellent 4 CEP and 2 EPB emu models (as well as Kernow's superb 2H model) Bachmann have announced the 2 HAP. Many would consider this being a straightforward combination of the 2 EPB Motor Coach and Kernow's 2H Driving Trailer Composite.
If only it were that simple as there were four distinct variations of the 2 HAP stating with the '1951' type Phase 1 (1957 built) units nos. 6001 to 6042 (which the above combination easily produces). The next variation was the '1957' type Phase 1 unit nos. 6043 to 6105 which had no external conduits save the piping to the lavatory water tanks.
All the Phase 2 units had the passenger windows fitted with a rubber gasket resulting in an external window frame. They also had one-piece lavatory windows without sliding ventilators. Phase 2 units were also equipped with Commonwealth bogies at the inner end of each coach and did not have external roof conduit.
The 1961 Phase 2 units were numbered 6106 to 6146 and were followed in 1963 by units 6147 to 6173; these 1963 units featured a modified cab end arrangement with a smaller headcode window and slightly tapered windscreens.
It is rumoured that Bachmann are producing new tooling for the 2 HAP and that this will encompass some of these variations; a most welcome step!
Hopefully the success of these units will lead to Bachmann producing an emu trailer coach enabling a 4 EPB and 3H.....
Rail Exclusive /Sutton Locomotive Works Class 24
(5th March 2016)
When the Rail Exclusive 24 was announced with a starting price of £160 I was sceptical. However, when a friend turned up to test his 'all singing – all dancing' blue livery version on my test loop I was sold. The model is superb and the sound excellent given the limitations in 4mm.
Being a Southern Region modeller the green-liveried D5000 appealed and purchased (albeit DC /no sound). This model is also excellent and has left me very impressed. The Bachmann model represents good value but for modellers seeking the extra quality the Rail Exclusive version certainly appears to be worth the additional expense.
D5000 had more than its fair share of incidents on the Southern Region for just before 3am on 10th November 1959 lost control of its train at Faversham (coal train from Snowdon Colliery) running through a sand drag to demolish the buffer stops leaving the derailed locomotive foul the main line. D5000 was re-railed later that day with two cranes and 31874 & 31583 in attendance; 31874 having been made by Bachmann (scheduled for re-release). On 2nd October 1960 whilst working the 9.05pm London Bridge to Deal passenger train D5000 came to grief at New Cross Gate.
The class 24 saw use on passenger trains (including boat services) on the South Eastern Division as well evening mail trains some of which were routed via Redhill. However, Eastleigh Works would also place ex-works diesels on the Southampton - Waterloo boat trains and on 27th October 1961 when working the 10.05am Southampton to Waterloo boat train D5000 failed at Brookwood (electrical fault – train recovered by N15 30765 Sir Gareth).
D5000 returned to the LMR during July 1962 being allocated to Willesden (1A).
ALL PHOTOGRAPHS ARE COPYRIGHT
<![if !vml]>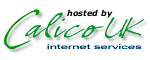 <![endif]>