15-ton Steam Cranes
Cowans Sheldon
Mk.1 & Mk. 2 types
In 2020 Oxford Rail announced its 15-ton Cowans Sheldon steam cranes.
In terms of these Cowans Sheldon 15-ton cranes there were two noticeable variations; the Mk.1 with a curved jib and the Mk.2 with a swan-neck jib. Oxford Rail has announced two of each version and I'm sure they have researched this well (their illustration being of a Mk.1 crane at Derby Works.
Summary of Cowans Sheldon 15-ton Cranes
(as to be modelled by Oxford Rail)
Number
(maker)

Bought
(new)

Date
Delivered

Model
Allocated

Number
on model

Number(s) at
withdrawal

Match Wagon
(no. if known)

Mk.1 (Curved Jib)

1854N

MR

1893

Stoke
1939 to 1957

RS1023/15

RS1023/15

14903

1857N

MR

1893

Wellingborough
1893 to 10-May-40

243

RS1036/15

114906

Mk.2 (Swan-neck Jib)

2118T

NER

1897

Sunderland
1-Sep-21 to 1938

901628

(331)155

901705

2182T

LBSCR

1898

Stewarts Lane
15-Aug-50 to 1-May-63

Ds316

Ds316

Ds22426
Modelling the Match Wagons
It is also noted that no mention has been made of the match wagons for these cranes and one can only surmise this might be causing some anxiety as each was very different potentially leading to prohibitive tooling costs.
If just one version of match wagon was made it might be incorrect for other cranes - potentially leading to criticism – as could a generic match wagon. Quite what the solution would be is unclear although many of these cranes were paired with modified 3-plank open wagons.
Perhaps this is the opportunity for separately offering the correct match wagons (albeit at additional cost) with the superstructures of each formed by 3D printing – if not directly from Oxford Rail then how about collaboration with an enterprising 3D model manufacturer?
For example, recently Rails of Sheffield successfully provided a 3D-printed SECR covered wagon using 3D printing – it was a sell-out.
Now some might baulk at (say) £20-25 for the additional cost of the correct match wagon; instead preferring to compromise with a suitable open wagon or similar. However, I suspect many would appreciate the need to produce (perhaps) 3D wagons (with the additional cost) in order to obtain the desired finished model.
Potentially interesting times to come?
More will be added here about these cranes when my time permits……
Previous 4mm Model Cranes
In terms of previous 4mm cranes the Hornby Dublo model (which had a shortened jib) regularly formed the basis for detailing across the decades. Hornby's issue is a somewhat compromised and basic representation of a 75-ton Cowans Sheldon crane, typical of a design introduced in 1960. These were in service (in steam powered form) until the mid-1970s.
GA Models' (Gordon Ashton) Ransomes and Rapier crane kit is the 36-ton version as supplied to the GWR in 1908 /1910; it is understood to be no longer available.
Further Reading

Peter Tatlow

Railway Breakdown Cranes Vol.1

ISBN 978-1-906419-69-1

Peter Tatlow

Railway Breakdown Cranes Vol.2

ISBN 978-1-906419-97-4

Peter Tatlow

Railway Breakdown Cranes Vol.3

ISBN 978-0-86093-684-8

(From whose excellent books this article is most grateful)
<![if !vml]>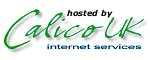 <![endif]>