45-ton Breakdown Cranes
Ransomes & Rapier
Wartime crane orders 1939 to 1943
<![if !vml]>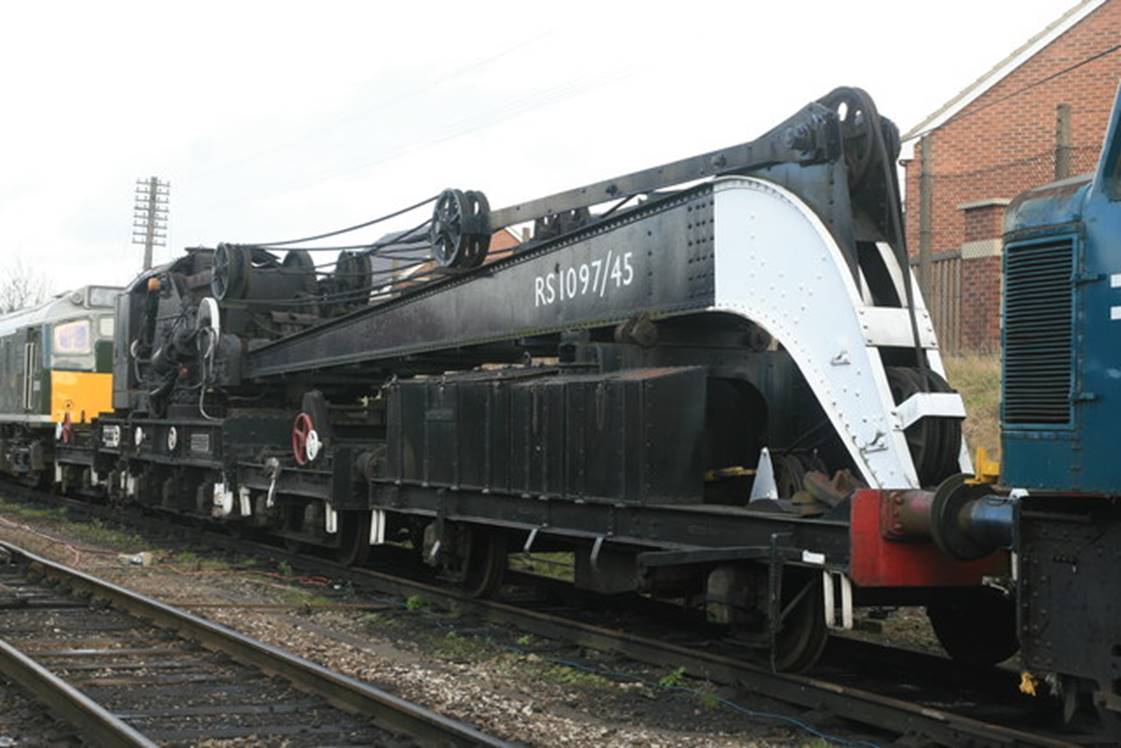 <![endif]>
Former GWR 45-ton crane no.17 (delivered 2nd September 1940) at Loughborough
© Chris Allen (Geograph /2016)
Ransomes & Rapier
45-ton Steam Cranes
In terms of these 45-ton Ransomes and Rapier cranes, sixteen were ordered /constructed to this basic design during wartime; these 45-ton cranes being a development of their 36-ton cranes. The first six were ordered in 1939, the next two in 1942 and the final eight ordered in 1943.
1939-order (6 cranes)
GWR 6 no. /SR 2 no.
In 1939 six cranes were ordered (and paid for) by the Government through the Railway Executive Committee following the Railway Technical Committee's recommendations for twenty-four cranes. This being in respect of the potential need to ensure that the railway network could recover from any war damage (in particular bombing). Within these twenty-four cranes, six had been ordered from Cowans Sheldon (not covered here); four of which went to the LNER (order nos.6870 to 6873).
Delivered in 1940 (four to the GWR /two to the SR), all these Ransomes & Rapier cranes conformed to the UKís composite loading gauge with a 15-ton axle loading to maximise route availability. These cranes were GWR nos.16, 18, 18 & 19 and SR nos.1560S & 1561S.
1942-order (2 cranes)
LNER (MoS) 2 no.
By 1942 the Ministry of Supply ordered two more 45-ton cranes from Ransomes and Rapier (nos.941601 & 951516); these being to a similar basic design as the first six. These were replacements for two existing LNER-owned Cowans Sheldon cranes which had been requisitioned for use in the middle east. Although to the same basic design as the first six 1939-order Ransomes & Rapier cranes there were obvious differences with the 1942-order cranes, including the steam chests having been moved outside of the crabís (superstructure) frame plates and rocking levers operated the valves.
There were other differences across all these 1939-order and 1942-order Ransomes & Rapier cranes; for example, between SR and GWR jib runners (the GWR six being built by R.Y. Pickering & Co. Ltd. of Wishaw). However, in service various modifications occurred such as removal of the SR-cranes chimney lift-gear (the GW cranes were not equipped). Chimneys were shortened, the Stone turbo generators relocated, jib-runner toolboxes altered and so on.
1943-order (8 cranes)
MoS 6 no. /SR 1 no. /WO (MoS) 1 no.
During 1943 and 1944 a further six cranes were supplied to the Ministry of Supply for military use overseas. In addition, during 1945 the SR took delivery of no.1580S, this being before the War Office received its crane (Ministry of Supply ordered) for use at Shoeburyness in 1946 (from where it was eventually scrapped).
Like the two 1942-order cranes for the LNER, all of these 1943-order cranes had outside steam chests. Furthermore, they were equipped with hydraulic systems on the relieving bogies which consequentially differed from the 1939-order.
The SR crane no.1580S was equipped with Bulleid-Firth-Brown cast wheelsets on both the crane and relieving bogies (although not on the jib runner). Besides difference with the axle boxes, the relieving bogies on no.1580S were built with reliefs in the solebars (located directly above the axle boxes); the only 45-ton Ransomes and Rapier crane to be so equipped. This crane had been ordered to handle Bulleidís new pacific locomotives on the further reaches of the South Western, being based at Exmouth Junction shed. No.1580S is currently preserved on the Mid-Hants Railway (from September 1992) although is believed to be up for sale.
In terms of these eight cranes, the use of standard boiler fittings (compared to the previous GW-type) meant the cranesí safety valves were fitted on the back-left quadrant of the boiler resulting in a visibly-noticeable cut-out in the tail-weight casting (the 1939-order cranes employed GW-type boiler mounts with the safety valves mounted on the front right quadrant of the boiler). The boilers were to a Spencer-Hopwood design although by 1939 were being built by Cochran & Co. Ltd. of Annan; the firm exists today. [In his excellent publications Peter Tatlow describes these as Cochran Hopwood boilers.]
Last in Service
All the 45-ton Ransomes and Rapier cranes were withdrawn as steam cranes; no.1561S (became DS1561 thence ADRR 95210) was understood to be BRís last operational steam crane (at Stewartís Lane to 10th October 1988).
Railway Executive Committee
The Railway Executive Committee was formed in 1912 to act as an intermediary between the War Office and the United Kingdomís railway companies. It was reconstituted on 24th September 1938 with a remit to run the United Kingdomís railways should war break out; the Railway Executive Committee itself being under the control of the Ministry of Transport. The Railway Executive Committeeís role was initially advisory, coordinating the existing emergency plans and preparations of the railway companies. The Railway Technical Committee was answerable to the Railway Executive Committee.
On 1st September 1939 (two days before Britain declared war on Germany) the Minister of Transport (Euan Wallace) took control of the railways using the Emergency (Railway Control) Order under the powers granted by the Emergency Powers (Defence) Act 1939 (which had only just been granted Royal Assent on 24th August 1939).
The Railway Executive Committee instigated various restrictions on passenger services (coming into effect on 11th September 1939. Intended to save money and fuel, these restrictions included a reduction in both the number of services (including sleeper trains) and train speeds, along with discontinuing seat reservations and withdrawal of restaurant cars. Railway Executive Committee control lasted until the railways were nationalised in 1948.
<![if !vml]>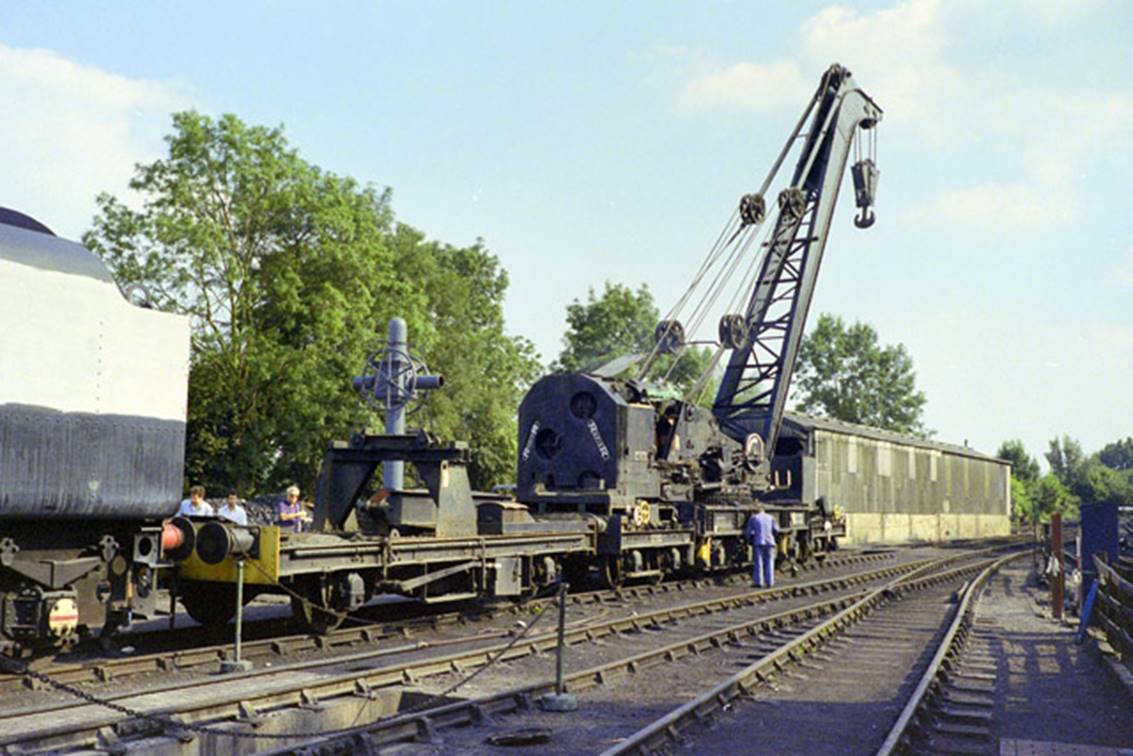 <![endif]>
Former LNER 45-ton crane no.951516 (delivered May 1943) at Sheffield Park
© Robin Webster (Geograph /1991)
Summary of 45-ton Ransomes & Rapier Steam Cranes
(* modelled by Bachmann)
Number
(order no)

Livery (new)

Date
Delivered

Delivered
to

British Rail
number(s)

Number(s) at
withdrawal

Match Wagon
(no. if known)

1939-order

1560S
(E8136)

Grey

11-Jul-40

SR
(Feltham)

DS1560

ADRR 95209

1560SM
(DS3094)

1561S*
(E8136)

Grey

23-Jul-40

SR
(Guildford)

DS1561

ADRR 95210

1561SM
(DS3095)

16*
(E8137-8)

Grey

13-Aug-40

GWR
(Old Oak Common)

ADW16

ADRR 95211

17
(E8137-8)

Grey

2-Sep-40

GWR
(Wolverhampton)

RS1097/45
ADM 1092*

ADRR 95208
No. not carried?

18
(E8137-8)

Grey

Oct-40

GWR
(Cardiff Canton)

ADW18

ADRR 95212

19
(E8137-8)

Grey

Dec-40

GWR
(Bristol)

ADW19

ADRR 95213

1942-order

941601
(F4991-3)

Grey

Apr-43

LNER (MoS)
(Kingís Cross)

(331)102

ADRR 95214

941767

951516
(F4991-3)

Grey

May-43

LNER (MoS)
(Gorton)

(331)122*
RS1083/45 ADM1083

ADRR 95215

915676

1943-order

62003 ?

?

c.Nov-43

MoS

None as to
Europe by Dec-44

?

?

c.Dec-43

MoS

None as to
Europe by Dec-44

62005 ?

?

C.Jan-44

MoS

None as to
Europe by Dec-44

WD214
62006 ?

?

c.Feb-44

MoS

None as to
Europe by Dec-44

?

?

c.Apr-44

MoS

None as to
Europe by Dec-44

63008

?

c.May-44

MoS

None as to
Europe by Dec-44

1580S
(F9162)

Grey?

c.Nov-45

SR

DS1580
WR 151

ADRR 95216

1580ASM
(DS30996)

63013

?

?-46

WO (MoS)
(Shoeburyness)

None as to War Office for Shoeburyness
Data
The maximum permitted locomotive-hauled speed of these cranes was 45mph.
†On level track (no cant) the lift duty of these cranes was as follows:
| | | |
| --- | --- | --- |
| Radius | Free on Rail | Propped |
| 20' | 15 tons | 45 tons |
| 30' | 8 tons | 25 tons |
| 40' | 4.5 tons | 16 tons |
Ransomes & Rapier
45-ton Crane Liveries
Both the allocations and (in particular) liveries of these cranes varied and is not always well-documented. For example, Cowans Sheldon 45-ton steam crane no.37S kept SR grey-livery right into its 1971 scrapping on the WR. It would be reasonable to assume livery changes were unlikely to have taken place with any great haste. Across the years BR 45-ton crane liveries comprised black early crest thence lined black early crest, lined black late crest, departmental red (not lined) and finally departmental yellow.
GW Cranes
GWR cranes nos.16, 18 & 19 were all delivered in grey (existing GW cranes were black) and spent their working lives on the GW /Western Region. It is understood these never received BR totems whilst in black livery or even departmental red livery (not to be confused with Gulf red) whilst on the GW /Western Region.
However, GW crane no.17 was transferred to the Midland Region in 1963 being successively based at Oxley, Tyseley, Saltley, Willesden, Longsight, and Crewe. Around 1970 it is understood to have received departmental red livery at Saltley (carrying nos.ADM1097 /RS 1097/45) and is now preserved on the Great Central Railway (Feb-82). No.16 was scrapped at Swindon (Sep-86) and no.18 went to Carnforth (February 1984).
Only one 45-ton Ransomes and Rapier crane received yellow livery; this being ex-GW no.19 (at Laira as no. 95213). It is currently at the Forest of Dean Railway (December 2012).
SR Cranes
SR cranes nos.1560S and 1561S were both delivered in grey and remained on the Southern variously carrying SR grey, BR black (unlined) and BR departmental red liveries. For example, DS1560 was carrying unlined black early crest in 1966, both cranes probably having been repainted black in the early to mid-fifties.
Out-of-use in 1988, both survived to preservation although 1560S was scrapped at Halesowen (2010); 1561S is at the Swanage Railway (December 2012) although is rumoured to be up for sale.
LNER Cranes
LNER crane no.941601 remained on the North Eastern Region; LNER no.951516 was based at Gorton shed (which transferred to the Midland Region in 1960). However, in 1965 it was transferred to Newton Heath and was withdrawn from there as ADRR95215 on 1st. July 1981. Both these LNER cranes were delivered in grey and went on to receive BR black (at least no.951516 was in lined black).
Although neither are currently operational no. 941601 resides on the North Yorkshire Moors Railway; no. 951516 on the Bluebell Railway. Compared to the 1938-order cranes these differ in having outside steam chests and a different design of match-wagon.
<![if !vml]>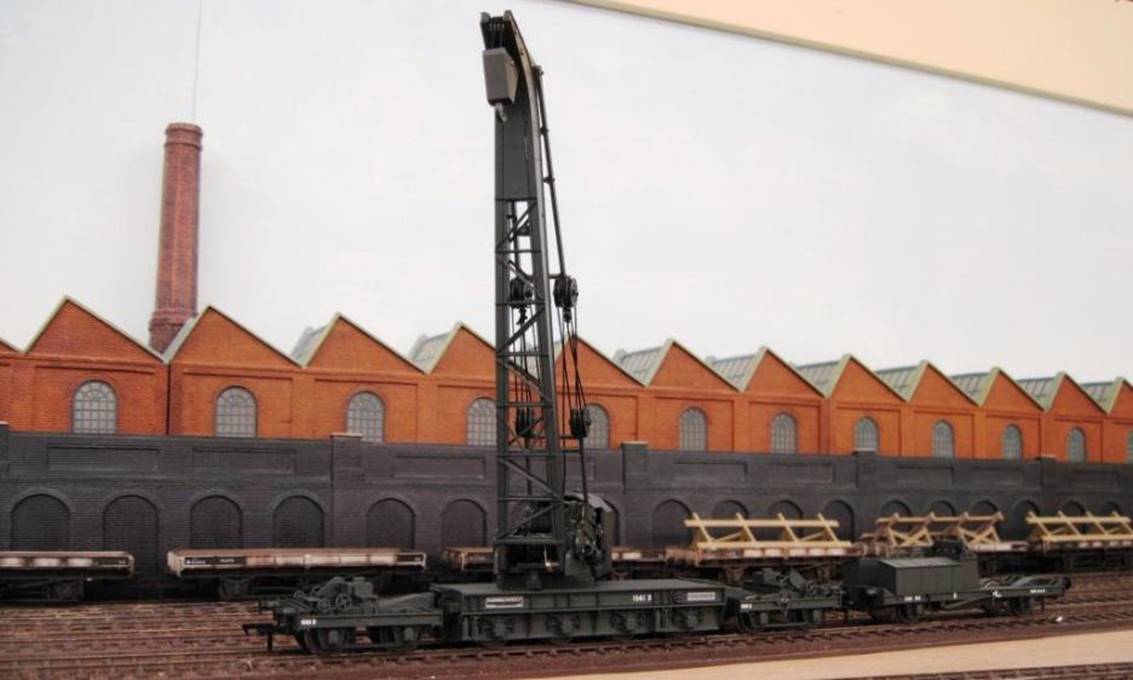 <![endif]>
In 2019 Bachmann released its superb models of the wartime-built 45-ton Ransomes & Rapier steam cranes. As supplied by Morris Models (14-Dec-19) Bachmannís SR liveried crane No.1561S on model railway Ewhurst Green
Bachmannís 2019 Models
These Bachmann models are as follows:
Cat. No.

Livery

Date Delivered

Allocated

Notes

38-800

SR Grey

23-Jul-40

Guildford
Aug-40 to Jun-62

Number 1561S (match wagon 1561SM) from August 1940
Date of repainting into black not yet ascertained.

38-801

GW Grey

13-Aug-40

Old Oak Common
Aug-40 to Jan-79

Number 16 allocated to Old Oak Common c.August 1940.
Date of repainting into black not yet ascertained but pre-1963.

38-802

BR Black

May-43

Gorton
c.Jun-43 to Nov-61

Number 122 - as allocated to Gorton (Manchester) BR(E) (330) 122†
Lined black with early emblem so repainted before 1957.

38-803

BR Red

9-Sep-40

Saltley
Jan-69 to Mar-76

Numbers ADM1097 & RS 1097/45 (was GW no.`17)
Departmental red applied c.1970
Dates for livery changes are currently unclear; any information thereon would be much appreciated!
<![if !vml]>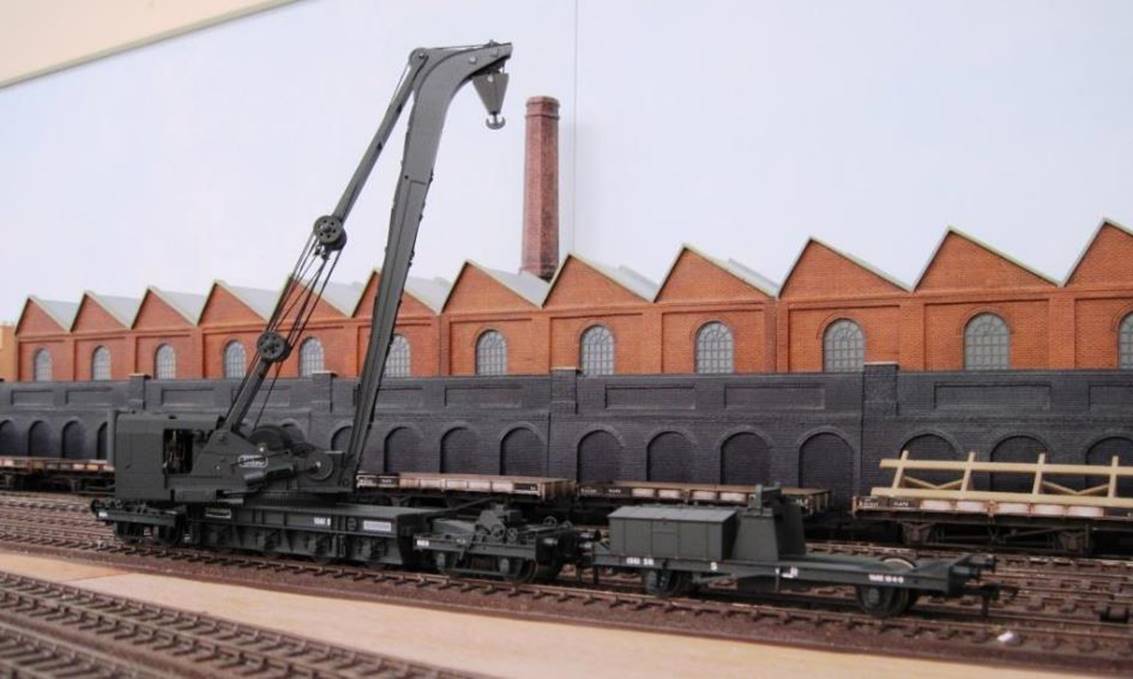 <![endif]>
Bachmannís SR liveried crane No.1561S on model railway Ewhurst Green
Bachmann Model Variations
Given the availability of historical information, Blood and Custard suspects Bachmann will have expended a considerable amount of time and effort to ascertain and verify historical accuracy. The availability of historical information may have driven Bachmannís selection for production although the production of further models remains a possibility; particularly if there is interest in (say) Lairaís yellow livery.
As currently advertised, it appears the basic Bachmann model covers (with detail changes) all the 1939-order cranes: SR nos. 1560S & 1561S, GWR nos.16, 17, 18 & 19 and LNER nos.941601 & 951516. However, more significant changes would be required for the seven 1945 Ministry of Supply and the ĎSR no.1580Sí types; of which a model of the latter would (we suspect) be most welcome.
For reviews on this model searching the web is recommended. However, for clarity BloodandCustard can advise there is a mechanism for manually lowering the craneís jib. Superb models, whilst each crane was equipped with a set of travelling gear to enable on-site self-propulsion up to 5mph (approx.) not unsurprisingly the Bachman model is not motorised; this would require a somewhat complex mechanism to alternate between self-propulsion and locomotive haulage!
<![if !vml]>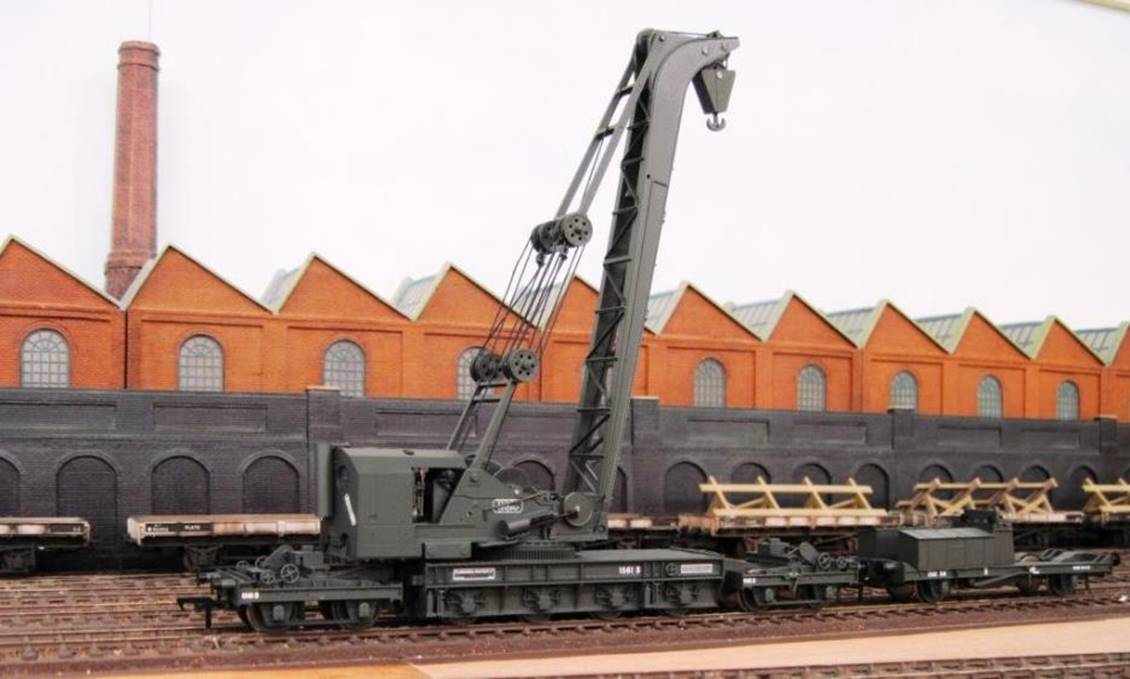 <![endif]>
Blood and Custard is closely associated with East Sussex Finescale; one of whose members has BR(S) model Ewhurst Green which is set in the mid-fifties to early sixties. So, the SR grey-liveried crane was purchased, particularly on the basis of its Guildford allocation (close to Ewhurst Green). In terms of livery any repainting of 1561S would have been unlikely to have happened that quickly and it is a reasonable presumption that 1561S carried grey livery at least into the early fifties (possibly even up to start of 1956). So Ewhurst Green now has 1561S alongside a few other potentially very-slightly out-of-era models!
Previous 4mm Model Cranes
In terms of previous 4mm cranes the Hornby Dublo model (which had a shortened jib) regularly formed the basis for detailing across the decades. Hornbyís issue is a somewhat compromised and basic representation of a 75-ton Cowans Sheldon crane, typical of a design introduced in 1960. These were in service (in steam powered form) until the mid-1970s.
GA Models' (Gordon Ashton) Ransomes and Rapier crane kit is the 36-ton version as supplied to the GWR in 1908 /1910; it is understood to be no longer available.
Further Reading

Peter Tatlow

Railway Breakdown Cranes Vol.1

ISBN 978-1-906419-69-1

Peter Tatlow

Railway Breakdown Cranes Vol.2

ISBN 978-1-906419-97-4

Peter Tatlow

Railway Breakdown Cranes Vol.3

ISBN 978-0-86093-684-8

(From whose excellent books this article is most grateful)
††
<![if !vml]>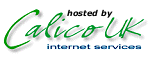 <![endif]>
Blood and Custard Blood & Custard Crimson & Cream Crimson and Cream Plum and Spilt Milk Blood and Custard Blood & Custard Crimson & Cream Crimson and Cream Plum and Spilt Milk Blood and Custard Blood & Custard Crimson & Cream Crimson and Cream Plum and Spilt Milk Blood and Custard Blood & Custard Crimson & Cream Crimson and Cream Plum and Spilt Milk Blood and Custard Blood & Custard Crimson & Cream Crimson and Cream Plum and Spilt Milk Blood and Custard Blood & Custard Crimson & Cream Crimson and Cream Plum and Spilt Milk Blood and Custard Blood & Custard Crimson & Cream Crimson and Cream Plum and Spilt Milk Blood and Custard Blood & Custard Crimson & Cream Crimson and Cream Plum and Spilt Milk Blood and Custard Blood & Custard Crimson & Cream Crimson and Cream Plum and Spilt Milk Blood and Custard Blood & Custard Crimson & Cream Crimson and Cream Plum and Spilt Milk Blood and Custard Blood & Custard Crimson & Cream Crimson and Cream Plum and Spilt Milk Blood and Custard Blood & Custard Crimson & Cream Crimson and Cream Plum and Spilt Milk Blood and Custard Blood & Custard Crimson & Cream Crimson and Cream Plum and Spilt Milk Blood and Custard Blood & Custard Crimson & Cream Crimson and Cream Plum and Spilt Milk Blood and Custard Blood & Custard Crimson & Cream Crimson and Cream Plum and Spilt Milk Blood and Custard Blood & Custard Crimson & Cream Crimson and Cream Plum and Spilt Milk Blood and Custard Blood & Custard Crimson & Cream Crimson and Cream Plum and Spilt Milk Blood and Custard Blood & Custard Crimson & Cream Crimson and Cream Plum and Spilt Milk Blood and Custard Blood & Custard Crimson & Cream Crimson and Cream Plum and Spilt Milk Blood and Custard Blood & Custard Crimson & Cream Crimson and Cream Plum and Spilt Milk Blood and Custard Blood & Custard Crimson & Cream Crimson and Cream Plum and Spilt Milk Blood and Custard Blood & Custard Crimson & Cream Crimson and Cream Plum and Spilt Milk Blood and Custard Blood & Custard Crimson & Cream Crimson and Cream Plum and Spilt Milk Blood and Custard Blood & Custard Crimson & Cream Crimson and Cream Plum and Spilt Milk Blood and Custard Blood & Custard Crimson & Cream Crimson and Cream Plum and Spilt Milk Blood and Custard Blood & Custard Crimson & Cream Crimson and Cream Plum and Spilt Milk Blood and Custard Blood & Custard Crimson & Cream Crimson and Cream Plum and Spilt Milk Blood and Custard Blood & Custard Crimson & Cream Crimson and Cream Plum and Spilt Milk Blood and Custard Blood & Custard Crimson & Cream Crimson and Cream Plum and Spilt Milk Blood and Custard Blood & Custard Crimson & Cream Crimson and Cream Plum and Spilt Milk Blood and Custard Blood & Custard Crimson & Cream Crimson and Cream Plum and Spilt Milk Blood and Custard Blood & Custard Crimson & Cream Crimson and Cream Plum and Spilt Milk Blood and Custard Blood & Custard Crimson & Cream Crimson and Cream Plum and Spilt Milk Blood and Custard Blood & Custard Crimson & Cream Crimson and Cream Plum and Spilt Milk Blood and Custard Blood & Custard Crimson & Cream Crimson and Cream Plum and Spilt Milk Blood and Custard Blood & Custard Crimson & Cream Crimson and Cream Plum and Spilt Milk Blood and Custard Blood & Custard Crimson & Cream Crimson and Cream Plum and Spilt Milk Blood and Custard Blood & Custard Crimson & Cream Crimson and Cream Plum and Spilt Milk Blood and Custard Blood & Custard Crimson & Cream Crimson and Cream Plum and Spilt Milk Blood and Custard Blood & Custard Crimson & Cream Crimson and Cream Plum and Spilt Milk Blood and Custard Blood & Custard Crimson & Cream Crimson and Cream Plum and Spilt Milk Blood and Custard Blood & Custard Crimson & Cream Crimson and Cream Plum and Spilt Milk Blood and Custard Blood & Custard Crimson & Cream Crimson and Cream Plum and Spilt Milk Blood and Custard Blood & Custard Crimson & Cream Crimson and Cream Plum and Spilt Milk Blood and Custard Blood & Custard Crimson & Cream Crimson and Cream Plum and Spilt Milk Blood and Custard Blood & Custard Crimson & Cream Crimson and Cream Plum and Spilt Milk Blood and Custard Blood & Custard Crimson & Cream Crimson and Cream Plum and Spilt Milk Blood and Custard Blood & Custard Crimson & Cream Crimson and Cream Plum and Spilt Milk Blood and Custard Blood & Custard Crimson & Cream Crimson and Cream Plum and Spilt Milk Blood and Custard Blood & Custard Crimson & Cream Crimson and Cream Plum and Spilt Milk Blood and Custard Blood & Custard Crimson & Cream Crimson and Cream Plum and Spilt Milk Blood and Custard Blood & Custard Crimson & Cream Crimson and Cream Plum and Spilt Milk Blood and Custard Blood & Custard Crimson & Cream Crimson and Cream Plum and Spilt Milk Blood and Custard Blood & Custard Crimson & Cream Crimson and Cream Plum and Spilt Milk Blood and Custard Blood & Custard Crimson & Cream Crimson and Cream Plum and Spilt Milk Blood and Custard Blood & Custard Crimson & Cream Crimson and Cream Plum and Spilt Milk Blood and Custard Blood & Custard Crimson & Cream Crimson and Cream Plum and Spilt Milk Blood and Custard Blood & Custard Crimson & Cream Crimson and Cream Plum and Spilt Milk Blood and Custard Blood & Custard Crimson & Cream Crimson and Cream Plum and Spilt Milk Blood and Custard Blood & Custard Crimson & Cream Crimson and Cream Plum and Spilt Milk Blood and Custard Blood & Custard Crimson & Cream Crimson and Cream Plum and Spilt Milk Blood and Custard Blood & Custard Crimson & Cream Crimson and Cream Plum and Spilt Milk Blood and Custard Blood & Custard Crimson & Cream Crimson and Cream Plum and Spilt Milk Blood and Custard Blood & Custard Crimson & Cream Crimson and Cream Plum and Spilt Milk Blood and Custard Blood & Custard Crimson & Cream Crimson and Cream Plum and Spilt Milk Blood and Custard Blood & Custard Crimson & Cream Crimson and Cream Plum and Spilt Milk Blood and Custard Blood & Custard Crimson & Cream Crimson and Cream Plum and Spilt Milk Blood and Custard Blood & Custard Crimson & Cream Crimson and Cream Plum and Spilt Milk Blood and Custard Blood & Custard Crimson & Cream Crimson and Cream Plum and Spilt Milk Blood and Custard Blood & Custard Crimson & Cream Crimson and Cream Plum and Spilt Milk Blood and Custard Blood & Custard Crimson & Cream Crimson and Cream Plum and Spilt Milk Blood and Custard Blood & Custard Crimson & Cream Crimson and Cream Plum and Spilt Milk Blood and Custard Blood & Custard Crimson & Cream Crimson and Cream Plum and Spilt Milk Blood and Custard Blood & Custard Crimson & Cream Crimson and Cream Plum and Spilt Milk Blood and Custard Blood & Custard Crimson & Cream Crimson and Cream Plum and Spilt Milk Blood and Custard Blood & Custard Crimson & Cream Crimson and Cream Plum and Spilt Milk Blood and Custard Blood & Custard Crimson & Cream Crimson and Cream Plum and Spilt Milk Blood and Custard Blood & Custard Crimson & Cream Crimson and Cream Plum and Spilt Milk Blood and Custard Blood & Custard Crimson & Cream Crimson and Cream Plum and Spilt Milk Blood and Custard Blood & Custard Crimson & Cream Crimson and Cream Plum and Spilt Milk Blood and Custard Blood & Custard Crimson & Cream Crimson and Cream Plum and Spilt Milk Blood and Custard Blood & Custard Crimson & Cream Crimson and Cream Plum and Spilt Milk Blood and Custard Blood & Custard Crimson & Cream Crimson and Cream Plum and Spilt Milk Blood and Custard Blood & Custard Crimson & Cream Crimson and Cream Plum and Spilt Milk Blood and Custard Blood & Custard Crimson & Cream Crimson and Cream Plum and Spilt Milk Blood and Custard Blood & Custard Crimson & Cream Crimson and Cream Plum and Spilt Milk Blood and Custard Blood & Custard Crimson & Cream Crimson and Cream Plum and Spilt Milk Blood and Custard Blood & Custard Crimson & Cream Crimson and Cream Plum and Spilt Milk Blood and Custard Blood & Custard Crimson & Cream Crimson and Cream Plum and Spilt Milk Blood and Custard Blood & Custard Crimson & Cream Crimson and Cream Plum and Spilt Milk Blood and Custard Blood & Custard Crimson & Cream Crimson and Cream Plum and Spilt Milk Blood and Custard Blood & Custard Crimson & Cream Crimson and Cream Plum and Spilt Milk Blood and Custard Blood & Custard Crimson & Cream Crimson and Cream Plum and Spilt Milk Blood and Custard Blood & Custard Crimson & Cream Crimson and Cream Plum and Spilt Milk Blood and Custard Blood & Custard Crimson & Cream Crimson and Cream Plum and Spilt Milk Blood and Custard Blood & Custard Crimson & Cream Crimson and Cream Plum and Spilt Milk Blood and Custard Blood & Custard Crimson & Cream Crimson and Cream Plum and Spilt Milk Blood and Custard Blood & Custard Crimson & Cream Crimson and Cream Plum and Spilt Milk Blood and Custard Blood & Custard Crimson & Cream Crimson and Cream Plum and Spilt Milk Blood and Custard Blood & Custard Crimson & Cream Crimson and Cream Plum and Spilt Milk Blood and Custard Blood & Custard Crimson & Cream Crimson and Cream Plum and Spilt Milk Blood and Custard Blood & Custard Crimson & Cream Crimson and Cream Plum and Spilt Milk Blood and Custard Blood & Custard Crimson & Cream Crimson and Cream Plum and Spilt Milk Blood and Custard Blood & Custard Crimson & Cream Crimson and Cream Plum and Spilt Milk Blood and Custard Blood & Custard Crimson & Cream Crimson and Cream Plum and Spilt Milk Blood and Custard Blood & Custard Crimson & Cream Crimson and Cream Plum and Spilt Milk Blood and Custard Blood & Custard Crimson & Cream Crimson and Cream Plum and Spilt Milk Blood and Custard Blood & Custard Crimson & Cream Crimson and Cream Plum and Spilt Milk Blood and Custard Blood & Custard Crimson & Cream Crimson and Cream Plum and Spilt Milk Blood and Custard Blood & Custard Crimson & Cream Crimson and Cream Plum and Spilt Milk Blood and Custard Blood & Custard Crimson & Cream Crimson and Cream Plum and Spilt Milk Blood and Custard Blood & Custard Crimson & Cream Crimson and Cream Plum and Spilt Milk Blood and Custard Blood & Custard Crimson & Cream Crimson and Cream Plum and Spilt Milk Blood and Custard Blood & Custard Crimson & Cream Crimson and Cream Plum and Spilt Milk Blood and Custard Blood & Custard Crimson & Cream Crimson and Cream Plum and Spilt Milk Blood and Custard Blood & Custard Crimson & Cream Crimson and Cream Plum and Spilt Milk Blood and Custard Blood & Custard Crimson & Cream Crimson and Cream Plum and Spilt Milk Blood and Custard Blood & Custard Crimson & Cream Crimson and Cream Plum and Spilt Milk Blood and Custard Blood & Custard Crimson & Cream Crimson and Cream Plum and Spilt Milk Blood and Custard Blood & Custard Crimson & Cream Crimson and Cream Plum and Spilt Milk Blood and Custard Blood & Custard Crimson & Cream Crimson and Cream Plum and Spilt Milk Blood and Custard Blood & Custard Crimson & Cream Crimson and Cream Plum and Spilt Milk Blood and Custard Blood & Custard Crimson & Cream Crimson and Cream Plum and Spilt Milk Blood and Custard Blood & Custard Crimson & Cream Crimson and Cream Plum and Spilt Milk Blood and Custard Blood & Custard Crimson & Cream Crimson and Cream Plum and Spilt Milk Blood and Custard Blood & Custard Crimson & Cream Crimson and Cream Plum and Spilt Milk Blood and Custard Blood & Custard Crimson & Cream Crimson and Cream Plum and Spilt Milk Blood and Custard Blood & Custard Crimson & Cream Crimson and Cream Plum and Spilt Milk Blood and Custard Blood & Custard Crimson & Cream Crimson and Cream Plum and Spilt Milk Blood and Custard Blood & Custard Crimson & Cream Crimson and Cream Plum and Spilt Milk Blood and Custard Blood & Custard Crimson & Cream Crimson and Cream Plum and Spilt Milk Blood and Custard Blood & Custard Crimson & Cream Crimson and Cream Plum and Spilt Milk Blood and Custard Blood & Custard Crimson & Cream Crimson and Cream Plum and Spilt Milk Blood and Custard Blood & Custard Crimson & Cream Crimson and Cream Plum and Spilt Milk Blood and Custard Blood & Custard Crimson & Cream Crimson and Cream Plum and Spilt Milk Blood and Custard Blood & Custard Crimson & Cream Crimson and Cream Plum and Spilt Milk Blood and Custard Blood & Custard Crimson & Cream Crimson and Cream Plum and Spilt Milk Blood and Custard Blood & Custard Crimson & Cream Crimson and Cream Plum and Spilt Milk Blood and Custard Blood & Custard Crimson & Cream Crimson and Cream Plum and Spilt Milk Blood and Custard Blood & Custard Crimson & Cream Crimson and Cream Plum and Spilt Milk Blood and Custard Blood & Custard Crimson & Cream Crimson and Cream Plum and Spilt Milk Blood and Custard Blood & Custard Crimson & Cream Crimson and Cream Plum and Spilt Milk Blood and Custard Blood & Custard Crimson & Cream Crimson and Cream Plum and Spilt Milk Blood and Custard Blood & Custard Crimson & Cream Crimson and Cream Plum and Spilt Milk Blood and Custard Blood & Custard Crimson & Cream Crimson and Cream Plum and Spilt Milk Blood and Custard Blood & Custard Crimson & Cream Crimson and Cream Plum and Spilt Milk Blood and Custard Blood & Custard Crimson & Cream Crimson and Cream Plum and Spilt Milk Blood and Custard Blood & Custard Crimson & Cream Crimson and Cream Plum and Spilt Milk Blood and Custard Blood & Custard Crimson & Cream Crimson and Cream Plum and Spilt Milk Blood and Custard Blood & Custard Crimson & Cream Crimson and Cream Plum and Spilt Milk Blood and Custard Blood & Custard Crimson & Cream Crimson and Cream Plum and Spilt Milk Blood and Custard Blood & Custard Crimson & Cream Crimson and Cream Plum and Spilt Milk Blood and Custard Blood & Custard Crimson & Cream Crimson and Cream Plum and Spilt Milk Blood and Custard Blood & Custard Crimson & Cream Crimson and Cream Plum and Spilt Milk Blood and Custard Blood & Custard Crimson & Cream Crimson and Cream Plum and Spilt Milk Blood and Custard Blood & Custard Crimson & Cream Crimson and Cream Plum and Spilt Milk Blood and Custard Blood & Custard Crimson & Cream Crimson and Cream Plum and Spilt Milk Blood and Custard Blood & Custard Crimson & Cream Crimson and Cream Plum and Spilt Milk Blood and Custard Blood & Custard Crimson & Cream Crimson and Cream Plum and Spilt Milk Blood and Custard Blood & Custard Crimson & Cream Crimson and Cream Plum and Spilt Milk Blood and Custard Blood & Custard Crimson & Cream Crimson and Cream Plum and Spilt Milk Blood and Custard Blood & Custard Crimson & Cream Crimson and Cream Plum and Spilt Milk Blood and Custard Blood & Custard Crimson & Cream Crimson and Cream Plum and Spilt Milk Blood and Custard Blood & Custard Crimson & Cream Crimson and Cream Plum and Spilt Milk Blood and Custard Blood & Custard Crimson & Cream Crimson and Cream Plum and Spilt Milk Blood and Custard Blood & Custard Crimson & Cream Crimson and Cream Plum and Spilt Milk Blood and Custard Blood & Custard Crimson & Cream Crimson and Cream Plum and Spilt Milk Blood and Custard Blood & Custard Crimson & Cream Crimson and Cream Plum and Spilt Milk Blood and Custard Blood & Custard Crimson & Cream Crimson and Cream Plum and Spilt Milk Blood and Custard Blood & Custard Crimson & Cream Crimson and Cream Plum and Spilt Milk Blood and Custard Blood & Custard Crimson & Cream Crimson and Cream Plum and Spilt Milk Blood and Custard Blood & Custard Crimson & Cream Crimson and Cream Plum and Spilt Milk Blood and Custard Blood & Custard Crimson & Cream Crimson and Cream Plum and Spilt Milk Blood and Custard Blood & Custard Crimson & Cream Crimson and Cream Plum and Spilt Milk Blood and Custard Blood & Custard Crimson & Cream Crimson and Cream Plum and Spilt Milk Blood and Custard Blood & Custard Crimson & Cream Crimson and Cream Plum and Spilt Milk Blood and Custard Blood & Custard Crimson & Cream Crimson and Cream Plum and Spilt Milk Blood and Custard Blood & Custard Crimson & Cream Crimson and Cream Plum and Spilt Milk Blood and Custard Blood & Custard Crimson & Cream Crimson and Cream Plum and Spilt Milk Blood and Custard Blood & Custard Crimson & Cream Crimson and Cream Plum and Spilt Milk Blood and Custard Blood & Custard Crimson & Cream Crimson and Cream Plum and Spilt Milk Blood and Custard Blood & Custard Crimson & Cream Crimson and Cream Plum and Spilt Milk Blood and Custard Blood & Custard Crimson & Cream Crimson and Cream Plum and Spilt Milk Blood and Custard Blood & Custard Crimson & Cream Crimson and Cream Plum and Spilt Milk Blood and Custard Blood & Custard Crimson & Cream Crimson and Cream Plum and Spilt Milk Blood and Custard Blood & Custard Crimson & Cream Crimson and Cream Plum and Spilt Milk Blood and Custard Blood & Custard Crimson & Cream Crimson and Cream Plum and Spilt Milk Blood and Custard Blood & Custard Crimson & Cream Crimson and Cream Plum and Spilt Milk Blood and Custard Blood & Custard Crimson & Cream Crimson and Cream Plum and Spilt Milk Blood and Custard Blood & Custard Crimson & Cream Crimson and Cream Plum and Spilt Milk Blood and Custard Blood & Custard Crimson & Cream Crimson and Cream Plum and Spilt Milk Blood and Custard Blood & Custard Crimson & Cream Crimson and Cream Plum and Spilt Milk Blood and Custard Blood & Custard Crimson & Cream Crimson and Cream Plum and Spilt Milk Blood and Custard Blood & Custard Crimson & Cream Crimson and Cream Plum and Spilt Milk Blood and Custard Blood & Custard Crimson & Cream Crimson and Cream Plum and Spilt Milk Blood and Custard Blood & Custard Crimson & Cream Crimson and Cream Plum and Spilt Milk Blood and Custard Blood & Custard Crimson & Cream Crimson and Cream Plum and Spilt Milk Blood and Custard Blood & Custard Crimson & Cream Crimson and Cream Plum and Spilt Milk Blood and Custard Blood & Custard Crimson & Cream Crimson and Cream Plum and Spilt Milk Blood and Custard Blood & Custard Crimson & Cream Crimson and Cream Plum and Spilt Milk Blood and Custard Blood & Custard Crimson & Cream Crimson and Cream Plum and Spilt Milk Blood and Custard Blood & Custard Crimson & Cream Crimson and Cream Plum and Spilt Milk Blood and Custard Blood & Custard Crimson & Cream Crimson and Cream Plum and Spilt Milk Blood and Custard Blood & Custard Crimson & Cream Crimson and Cream Plum and Spilt Milk Blood and Custard Blood & Custard Crimson & Cream Crimson and Cream Plum and Spilt Milk Blood and Custard Blood & Custard Crimson & Cream Crimson and Cream Plum and Spilt Milk Blood and Custard Blood & Custard Crimson & Cream Crimson and Cream Plum and Spilt Milk Blood and Custard Blood & Custard Crimson & Cream Crimson and Cream Plum and Spilt Milk Blood and Custard Blood & Custard Crimson & Cream Crimson and Cream Plum and Spilt Milk Blood and Custard Blood & Custard Crimson & Cream Crimson and Cream Plum and Spilt Milk Blood and Custard Blood & Custard Crimson & Cream Crimson and Cream Plum and Spilt Milk Blood and Custard Blood & Custard Crimson & Cream Crimson and Cream Plum and Spilt Milk Blood and Custard Blood & Custard Crimson & Cream Crimson and Cream Plum and Spilt Milk Blood and Custard Blood & Custard Crimson & Cream Crimson and Cream Plum and Spilt Milk Blood and Custard Blood & Custard Crimson & Cream Crimson and Cream Plum and Spilt Milk Blood and Custard Blood & Custard Crimson & Cream Crimson and Cream Plum and Spilt Milk Blood and Custard Blood & Custard Crimson & Cream Crimson and Cream Plum and Spilt Milk Blood and Custard Blood & Custard Crimson & Cream Crimson and Cream Plum and Spilt Milk Blood and Custard Blood & Custard Crimson & Cream Crimson and Cream Plum and Spilt Milk Blood and Custard Blood & Custard Crimson & Cream Crimson and Cream Plum and Spilt Milk Blood and Custard Blood & Custard Crimson & Cream Crimson and Cream Plum and Spilt Milk Blood and Custard Blood & Custard Crimson & Cream Crimson and Cream Plum and Spilt Milk Blood and Custard Blood & Custard Crimson & Cream Crimson and Cream Plum and Spilt Milk Blood and Custard Blood & Custard Crimson & Cream Crimson and Cream Plum and Spilt Milk Blood and Custard Blood & Custard Crimson & Cream Crimson and Cream Plum and Spilt Milk
Bachmann Branchline ransomes & Rapier 45T 45 ton steam crane Bachmann Branchline ransomes & Rapier 45T 45 ton steam crane† Bachmann Branchline ransomes & Rapier 45T 45 ton steam crane† Bachmann Branchline ransomes & Rapier 45T 45 ton steam crane† Bachmann Branchline ransomes & Rapier 45T 45 ton steam crane† Bachmann Branchline ransomes & Rapier 45T 45 ton steam crane† Bachmann Branchline ransomes & Rapier 45T 45 ton steam crane† Bachmann Branchline ransomes & Rapier 45T 45 ton steam crane† Bachmann Branchline ransomes & Rapier 45T 45 ton steam crane† Bachmann Branchline ransomes & Rapier 45T 45 ton steam crane† Bachmann Branchline ransomes & Rapier 45T 45 ton steam crane† Bachmann Branchline ransomes & Rapier 45T 45 ton steam crane† Bachmann Branchline ransomes & Rapier 45T 45 ton steam crane† Bachmann Branchline ransomes & Rapier 45T 45 ton steam crane† Bachmann Branchline ransomes & Rapier 45T 45 ton steam crane† Bachmann Branchline ransomes & Rapier 45T 45 ton steam crane† Bachmann Branchline ransomes & Rapier 45T 45 ton steam crane† Bachmann Branchline ransomes & Rapier 45T 45 ton steam crane† Bachmann Branchline ransomes & Rapier 45T 45 ton steam crane† Bachmann Branchline ransomes & Rapier 45T 45 ton steam crane† Bachmann Branchline ransomes & Rapier 45T 45 ton steam crane† Bachmann Branchline ransomes & Rapier 45T 45 ton steam crane† Bachmann Branchline ransomes & Rapier 45T 45 ton steam crane† Bachmann Branchline ransomes & Rapier 45T 45 ton steam crane† Bachmann Branchline ransomes & Rapier 45T 45 ton steam crane† Bachmann Branchline ransomes & Rapier 45T 45 ton steam crane† Bachmann Branchline ransomes & Rapier 45T 45 ton steam crane† Bachmann Branchline ransomes & Rapier 45T 45 ton steam crane† Bachmann Branchline ransomes & Rapier 45T 45 ton steam crane† Bachmann Branchline ransomes & Rapier 45T 45 ton steam crane† Bachmann Branchline ransomes & Rapier 45T 45 ton steam crane† Bachmann Branchline ransomes & Rapier 45T 45 ton steam crane† Bachmann Branchline ransomes & Rapier 45T 45 ton steam crane† Bachmann Branchline ransomes & Rapier 45T 45 ton steam crane† Bachmann Branchline ransomes & Rapier 45T 45 ton steam crane† Bachmann Branchline ransomes & Rapier 45T 45 ton steam crane† Bachmann Branchline ransomes & Rapier 45T 45 ton steam crane† Bachmann Branchline ransomes & Rapier 45T 45 ton steam crane† Bachmann Branchline ransomes & Rapier 45T 45 ton steam crane† Bachmann Branchline ransomes & Rapier 45T 45 ton steam crane† Bachmann Branchline ransomes & Rapier 45T 45 ton steam crane† Bachmann Branchline ransomes & Rapier 45T 45 ton steam crane† Bachmann Branchline ransomes & Rapier 45T 45 ton steam crane† Bachmann Branchline ransomes & Rapier 45T 45 ton steam crane† Bachmann Branchline ransomes & Rapier 45T 45 ton steam crane† Bachmann Branchline ransomes & Rapier 45T 45 ton steam crane† Bachmann Branchline ransomes & Rapier 45T 45 ton steam crane† Bachmann Branchline ransomes & Rapier 45T 45 ton steam crane† Bachmann Branchline ransomes & Rapier 45T 45 ton steam crane† Bachmann Branchline ransomes & Rapier 45T 45 ton steam crane† Bachmann Branchline ransomes & Rapier 45T 45 ton steam crane† Bachmann Branchline ransomes & Rapier 45T 45 ton steam crane† Bachmann Branchline ransomes & Rapier 45T 45 ton steam crane† Bachmann Branchline ransomes & Rapier 45T 45 ton steam crane† Bachmann Branchline ransomes & Rapier 45T 45 ton steam crane† Bachmann Branchline ransomes & Rapier 45T 45 ton steam crane† Bachmann Branchline ransomes & Rapier 45T 45 ton steam crane† Bachmann Branchline ransomes & Rapier 45T 45 ton steam crane† Bachmann Branchline ransomes & Rapier 45T 45 ton steam crane† Bachmann Branchline ransomes & Rapier 45T 45 ton steam crane† Bachmann Branchline ransomes & Rapier 45T 45 ton steam crane† Bachmann Branchline ransomes & Rapier 45T 45 ton steam crane† Bachmann Branchline ransomes & Rapier 45T 45 ton steam crane† Bachmann Branchline ransomes & Rapier 45T 45 ton steam crane† Bachmann Branchline ransomes & Rapier 45T 45 ton steam crane† Bachmann Branchline ransomes & Rapier 45T 45 ton steam crane† Bachmann Branchline ransomes & Rapier 45T 45 ton steam crane† Bachmann Branchline ransomes & Rapier 45T 45 ton steam crane† Bachmann Branchline ransomes & Rapier 45T 45 ton steam crane† Bachmann Branchline ransomes & Rapier 45T 45 ton steam crane† Bachmann Branchline ransomes & Rapier 45T 45 ton steam crane† Bachmann Branchline ransomes & Rapier 45T 45 ton steam crane† Bachmann Branchline ransomes & Rapier 45T 45 ton steam crane† Bachmann Branchline ransomes & Rapier 45T 45 ton steam crane† Bachmann Branchline ransomes & Rapier 45T 45 ton steam crane† Bachmann Branchline ransomes & Rapier 45T 45 ton steam crane† Bachmann Branchline ransomes & Rapier 45T 45 ton steam crane †Bachmann Branchline ransomes & Rapier 45T 45 ton steam crane† Bachmann Branchline ransomes & Rapier 45T 45 ton steam crane† Bachmann Branchline ransomes & Rapier 45T 45 ton steam crane† Bachmann Branchline ransomes & Rapier 45T 45 ton steam crane† Bachmann Branchline ransomes & Rapier 45T 45 ton steam crane† Bachmann Branchline ransomes & Rapier 45T 45 ton steam crane† Bachmann Branchline ransomes & Rapier 45T 45 ton steam crane† Bachmann Branchline ransomes & Rapier 45T 45 ton steam crane† Bachmann Branchline ransomes & Rapier 45T 45 ton steam crane† Bachmann Branchline ransomes & Rapier 45T 45 ton steam crane† Bachmann Branchline ransomes & Rapier 45T 45 ton steam crane† Bachmann Branchline ransomes & Rapier 45T 45 ton steam crane† Bachmann Branchline ransomes & Rapier 45T 45 ton steam crane† Bachmann Branchline ransomes & Rapier 45T 45 ton steam crane† Bachmann Branchline ransomes & Rapier 45T 45 ton steam crane† Bachmann Branchline ransomes & Rapier 45T 45 ton steam crane† Bachmann Branchline ransomes & Rapier 45T 45 ton steam crane† Bachmann Branchline ransomes & Rapier 45T 45 ton steam crane† Bachmann Branchline ransomes & Rapier 45T 45 ton steam crane† Bachmann Branchline ransomes & Rapier 45T 45 ton steam crane† Bachmann Branchline ransomes & Rapier 45T 45 ton steam crane† Bachmann Branchline ransomes & Rapier 45T 45 ton steam crane† Bachmann Branchline ransomes & Rapier 45T 45 ton steam crane† Bachmann Branchline ransomes & Rapier 45T 45 ton steam crane† Bachmann Branchline ransomes & Rapier 45T 45 ton steam crane† Bachmann Branchline ransomes & Rapier 45T 45 ton steam crane† Bachmann Branchline ransomes & Rapier 45T 45 ton steam crane† Bachmann Branchline ransomes & Rapier 45T 45 ton steam crane† Bachmann Branchline ransomes & Rapier 45T 45 ton steam crane† Bachmann Branchline ransomes & Rapier 45T 45 ton steam crane† Bachmann Branchline ransomes & Rapier 45T 45 ton steam crane† Bachmann Branchline ransomes & Rapier 45T 45 ton steam crane† Bachmann Branchline ransomes & Rapier 45T 45 ton steam crane† Bachmann Branchline ransomes & Rapier 45T 45 ton steam crane† Bachmann Branchline ransomes & Rapier 45T 45 ton steam crane† Bachmann Branchline ransomes & Rapier 45T 45 ton steam crane† Bachmann Branchline ransomes & Rapier 45T 45 ton steam crane† Bachmann Branchline ransomes & Rapier 45T 45 ton steam crane† Bachmann Branchline ransomes & Rapier 45T 45 ton steam crane† Bachmann Branchline ransomes & Rapier 45T 45 ton steam crane† Bachmann Branchline ransomes & Rapier 45T 45 ton steam crane† Bachmann Branchline ransomes & Rapier 45T 45 ton steam crane† Bachmann Branchline ransomes & Rapier 45T 45 ton steam crane† Bachmann Branchline ransomes & Rapier 45T 45 ton steam crane† Bachmann Branchline ransomes & Rapier 45T 45 ton steam crane† Bachmann Branchline ransomes & Rapier 45T 45 ton steam crane† Bachmann Branchline ransomes & Rapier 45T 45 ton steam crane† Bachmann Branchline ransomes & Rapier 45T 45 ton steam crane† Bachmann Branchline ransomes & Rapier 45T 45 ton steam crane† Bachmann Branchline ransomes & Rapier 45T 45 ton steam crane† Bachmann Branchline ransomes & Rapier 45T 45 ton steam crane† Bachmann Branchline ransomes & Rapier 45T 45 ton steam crane† Bachmann Branchline ransomes & Rapier 45T 45 ton steam crane† Bachmann Branchline ransomes & Rapier 45T 45 ton steam crane† Bachmann Branchline ransomes & Rapier 45T 45 ton steam crane† Bachmann Branchline ransomes & Rapier 45T 45 ton steam crane† Bachmann Branchline ransomes & Rapier 45T 45 ton steam crane† Bachmann Branchline ransomes & Rapier 45T 45 ton steam crane† Bachmann Branchline ransomes & Rapier 45T 45 ton steam crane† Bachmann Branchline ransomes & Rapier 45T 45 ton steam crane† Bachmann Branchline ransomes & Rapier 45T 45 ton steam crane† Bachmann Branchline ransomes & Rapier 45T 45 ton steam crane† Bachmann Branchline ransomes & Rapier 45T 45 ton steam crane† Bachmann Branchline ransomes & Rapier 45T 45 ton steam crane† Bachmann Branchline ransomes & Rapier 45T 45 ton steam crane† Bachmann Branchline ransomes & Rapier 45T 45 ton steam crane† Bachmann Branchline ransomes & Rapier 45T 45 ton steam crane† Bachmann Branchline ransomes & Rapier 45T 45 ton steam crane† Bachmann Branchline ransomes & Rapier 45T 45 ton steam crane† Bachmann Branchline ransomes & Rapier 45T 45 ton steam crane† Bachmann Branchline ransomes & Rapier 45T 45 ton steam crane† Bachmann Branchline ransomes & Rapier 45T 45 ton steam crane† Bachmann Branchline ransomes & Rapier 45T 45 ton steam crane† Bachmann Branchline ransomes & Rapier 45T 45 ton steam crane† Bachmann Branchline ransomes & Rapier 45T 45 ton steam crane† Bachmann Branchline ransomes & Rapier 45T 45 ton steam crane† Bachmann Branchline ransomes & Rapier 45T 45 ton steam crane† Bachmann Branchline ransomes & Rapier 45T 45 ton steam crane† Bachmann Branchline ransomes & Rapier 45T 45 ton steam crane† Bachmann Branchline ransomes & Rapier 45T 45 ton steam crane† Bachmann Branchline ransomes & Rapier 45T 45 ton steam crane† Bachmann Branchline ransomes & Rapier 45T 45 ton steam crane† Bachmann Branchline ransomes & Rapier 45T 45 ton steam crane† Bachmann Branchline ransomes & Rapier 45T 45 ton steam crane† Bachmann Branchline ransomes & Rapier 45T 45 ton steam crane† Bachmann Branchline ransomes & Rapier 45T 45 ton steam crane† Bachmann Branchline ransomes & Rapier 45T 45 ton steam crane† Bachmann Branchline ransomes & Rapier 45T 45 ton steam crane† Bachmann Branchline ransomes & Rapier 45T 45 ton steam crane† Bachmann Branchline ransomes & Rapier 45T 45 ton steam crane† Bachmann Branchline ransomes & Rapier 45T 45 ton steam crane† Bachmann Branchline ransomes & Rapier 45T 45 ton steam crane† Bachmann Branchline ransomes & Rapier 45T 45 ton steam crane† Bachmann Branchline ransomes & Rapier 45T 45 ton steam crane† Bachmann Branchline ransomes & Rapier 45T 45 ton steam crane† Bachmann Branchline ransomes & Rapier 45T 45 ton steam crane† Bachmann Branchline ransomes & Rapier 45T 45 ton steam crane† Bachmann Branchline ransomes & Rapier 45T 45 ton steam crane† Bachmann Branchline ransomes & Rapier 45T 45 ton steam crane† Bachmann Branchline ransomes & Rapier 45T 45 ton steam crane† Bachmann Branchline ransomes & Rapier 45T 45 ton steam crane† Bachmann Branchline ransomes & Rapier 45T 45 ton steam crane† Bachmann Branchline ransomes & Rapier 45T 45 ton steam crane† Bachmann Branchline ransomes & Rapier 45T 45 ton steam crane† Bachmann Branchline ransomes & Rapier 45T 45 ton steam crane† Bachmann Branchline ransomes & Rapier 45T 45 ton steam crane† Bachmann Branchline ransomes & Rapier 45T 45 ton steam crane† Bachmann Branchline ransomes & Rapier 45T 45 ton steam crane† Bachmann Branchline ransomes & Rapier 45T 45 ton steam crane† Bachmann Branchline ransomes & Rapier 45T 45 ton steam crane† Bachmann Branchline ransomes & Rapier 45T 45 ton steam crane† Bachmann Branchline ransomes & Rapier 45T 45 ton steam crane† Bachmann Branchline ransomes & Rapier 45T 45 ton steam crane† Bachmann Branchline ransomes & Rapier 45T 45 ton steam crane† Bachmann Branchline ransomes & Rapier 45T 45 ton steam crane† Bachmann Branchline ransomes & Rapier 45T 45 ton steam crane† Bachmann Branchline ransomes & Rapier 45T 45 ton steam crane† Bachmann Branchline ransomes & Rapier 45T 45 ton steam crane† Bachmann Branchline ransomes & Rapier 45T 45 ton steam crane† Bachmann Branchline ransomes & Rapier 45T 45 ton steam crane† Bachmann Branchline ransomes & Rapier 45T 45 ton steam crane† Bachmann Branchline ransomes & Rapier 45T 45 ton steam crane† Bachmann Branchline ransomes & Rapier 45T 45 ton steam crane† Bachmann Branchline ransomes & Rapier 45T 45 ton steam crane† Bachmann Branchline ransomes & Rapier 45T 45 ton steam crane† Bachmann Branchline ransomes & Rapier 45T 45 ton steam crane† Bachmann Branchline ransomes & Rapier 45T 45 ton steam crane† Bachmann Branchline ransomes & Rapier 45T 45 ton steam crane †Bachmann Branchline ransomes & Rapier 45T 45 ton steam crane† Bachmann Branchline ransomes & Rapier 45T 45 ton steam crane† Bachmann Branchline ransomes & Rapier 45T 45 ton steam crane† Bachmann Branchline ransomes & Rapier 45T 45 ton steam crane† Bachmann Branchline ransomes & Rapier 45T 45 ton steam crane† Bachmann Branchline ransomes & Rapier 45T 45 ton steam crane† Bachmann Branchline ransomes & Rapier 45T 45 ton steam crane† Bachmann Branchline ransomes & Rapier 45T 45 ton steam crane† Bachmann Branchline ransomes & Rapier 45T 45 ton steam crane† Bachmann Branchline ransomes & Rapier 45T 45 ton steam crane† Bachmann Branchline ransomes & Rapier 45T 45 ton steam crane† Bachmann Branchline ransomes & Rapier 45T 45 ton steam crane† Bachmann Branchline ransomes & Rapier 45T 45 ton steam crane† Bachmann Branchline ransomes & Rapier 45T 45 ton steam crane† Bachmann Branchline ransomes & Rapier 45T 45 ton steam crane† Bachmann Branchline ransomes & Rapier 45T 45 ton steam crane† Bachmann Branchline ransomes & Rapier 45T 45 ton steam crane† Bachmann Branchline ransomes & Rapier 45T 45 ton steam crane† Bachmann Branchline ransomes & Rapier 45T 45 ton steam crane† Bachmann Branchline ransomes & Rapier 45T 45 ton steam crane† Bachmann Branchline ransomes & Rapier 45T 45 ton steam crane† Bachmann Branchline ransomes & Rapier 45T 45 ton steam crane† Bachmann Branchline ransomes & Rapier 45T 45 ton steam crane† Bachmann Branchline ransomes & Rapier 45T 45 ton steam crane† Bachmann Branchline ransomes & Rapier 45T 45 ton steam crane† Bachmann Branchline ransomes & Rapier 45T 45 ton steam crane† Bachmann Branchline ransomes & Rapier 45T 45 ton steam crane† Bachmann Branchline ransomes & Rapier 45T 45 ton steam crane† Bachmann Branchline ransomes & Rapier 45T 45 ton steam crane† Bachmann Branchline ransomes & Rapier 45T 45 ton steam crane† Bachmann Branchline ransomes & Rapier 45T 45 ton steam crane† Bachmann Branchline ransomes & Rapier 45T 45 ton steam crane† Bachmann Branchline ransomes & Rapier 45T 45 ton steam crane† Bachmann Branchline ransomes & Rapier 45T 45 ton steam crane† Bachmann Branchline ransomes & Rapier 45T 45 ton steam crane† Bachmann Branchline ransomes & Rapier 45T 45 ton steam crane† Bachmann Branchline ransomes & Rapier 45T 45 ton steam crane† Bachmann Branchline ransomes & Rapier 45T 45 ton steam crane† Bachmann Branchline ransomes & Rapier 45T 45 ton steam crane† Bachmann Branchline ransomes & Rapier 45T 45 ton steam crane† Bachmann Branchline ransomes & Rapier 45T 45 ton steam crane† Bachmann Branchline ransomes & Rapier 45T 45 ton steam crane† Bachmann Branchline ransomes & Rapier 45T 45 ton steam crane† Bachmann Branchline ransomes & Rapier 45T 45 ton steam crane† Bachmann Branchline ransomes & Rapier 45T 45 ton steam crane† Bachmann Branchline ransomes & Rapier 45T 45 ton steam crane† Bachmann Branchline ransomes & Rapier 45T 45 ton steam crane† Bachmann Branchline ransomes & Rapier 45T 45 ton steam crane† Bachmann Branchline ransomes & Rapier 45T 45 ton steam crane† Bachmann Branchline ransomes & Rapier 45T 45 ton steam crane† Bachmann Branchline ransomes & Rapier 45T 45 ton steam crane† Bachmann Branchline ransomes & Rapier 45T 45 ton steam crane† Bachmann Branchline ransomes & Rapier 45T 45 ton steam crane† Bachmann Branchline ransomes & Rapier 45T 45 ton steam crane† Bachmann Branchline ransomes & Rapier 45T 45 ton steam crane† Bachmann Branchline ransomes & Rapier 45T 45 ton steam crane† Bachmann Branchline ransomes & Rapier 45T 45 ton steam crane† Bachmann Branchline ransomes & Rapier 45T 45 ton steam crane† Bachmann Branchline ransomes & Rapier 45T 45 ton steam crane† Bachmann Branchline ransomes & Rapier 45T 45 ton steam crane† Bachmann Branchline ransomes & Rapier 45T 45 ton steam crane† Bachmann Branchline ransomes & Rapier 45T 45 ton steam crane† Bachmann Branchline ransomes & Rapier 45T 45 ton steam crane† Bachmann Branchline ransomes & Rapier 45T 45 ton steam crane† Bachmann Branchline ransomes & Rapier 45T 45 ton steam crane† Bachmann Branchline ransomes & Rapier 45T 45 ton steam crane† Bachmann Branchline ransomes & Rapier 45T 45 ton steam crane† Bachmann Branchline ransomes & Rapier 45T 45 ton steam crane† Bachmann Branchline ransomes & Rapier 45T 45 ton steam crane† Bachmann Branchline ransomes & Rapier 45T 45 ton steam crane† Bachmann Branchline ransomes & Rapier 45T 45 ton steam crane† Bachmann Branchline ransomes & Rapier 45T 45 ton steam crane† Bachmann Branchline ransomes & Rapier 45T 45 ton steam crane† Bachmann Branchline ransomes & Rapier 45T 45 ton steam crane† Bachmann Branchline ransomes & Rapier 45T 45 ton steam crane† Bachmann Branchline ransomes & Rapier 45T 45 ton steam crane† Bachmann Branchline ransomes & Rapier 45T 45 ton steam crane† Bachmann Branchline ransomes & Rapier 45T 45 ton steam crane† Bachmann Branchline ransomes & Rapier 45T 45 ton steam crane† Bachmann Branchline ransomes & Rapier 45T 45 ton steam crane† Bachmann Branchline ransomes & Rapier 45T 45 ton steam crane† Bachmann Branchline ransomes & Rapier 45T 45 ton steam crane† Bachmann Branchline ransomes & Rapier 45T 45 ton steam crane† Bachmann Branchline ransomes & Rapier 45T 45 ton steam crane† Bachmann Branchline ransomes & Rapier 45T 45 ton steam crane† Bachmann Branchline ransomes & Rapier 45T 45 ton steam crane† Bachmann Branchline ransomes & Rapier 45T 45 ton steam crane† Bachmann Branchline ransomes & Rapier 45T 45 ton steam crane† Bachmann Branchline ransomes & Rapier 45T 45 ton steam crane† Bachmann Branchline ransomes & Rapier 45T 45 ton steam crane† Bachmann Branchline ransomes & Rapier 45T 45 ton steam crane† Bachmann Branchline ransomes & Rapier 45T 45 ton steam crane† Bachmann Branchline ransomes & Rapier 45T 45 ton steam crane† Bachmann Branchline ransomes & Rapier 45T 45 ton steam crane† Bachmann Branchline ransomes & Rapier 45T 45 ton steam crane† Bachmann Branchline ransomes & Rapier 45T 45 ton steam crane† Bachmann Branchline ransomes & Rapier 45T 45 ton steam crane† Bachmann Branchline ransomes & Rapier 45T 45 ton steam crane† Bachmann Branchline ransomes & Rapier 45T 45 ton steam crane† Bachmann Branchline ransomes & Rapier 45T 45 ton steam crane† Bachmann Branchline ransomes & Rapier 45T 45 ton steam crane† Bachmann Branchline ransomes & Rapier 45T 45 ton steam crane† Bachmann Branchline ransomes & Rapier 45T 45 ton steam crane† Bachmann Branchline ransomes & Rapier 45T 45 ton steam crane† Bachmann Branchline ransomes & Rapier 45T 45 ton steam crane† Bachmann Branchline ransomes & Rapier 45T 45 ton steam crane† Bachmann Branchline ransomes & Rapier 45T 45 ton steam crane† Bachmann Branchline ransomes & Rapier 45T 45 ton steam crane† Bachmann Branchline ransomes & Rapier 45T 45 ton steam crane† Bachmann Branchline ransomes & Rapier 45T 45 ton steam crane† Bachmann Branchline ransomes & Rapier 45T 45 ton steam crane† Bachmann Branchline ransomes & Rapier 45T 45 ton steam crane† Bachmann Branchline ransomes & Rapier 45T 45 ton steam crane† Bachmann Branchline ransomes & Rapier 45T 45 ton steam crane† Bachmann Branchline ransomes & Rapier 45T 45 ton steam crane† Bachmann Branchline ransomes & Rapier 45T 45 ton steam crane† Bachmann Branchline ransomes & Rapier 45T 45 ton steam crane† Bachmann Branchline ransomes & Rapier 45T 45 ton steam crane† Bachmann Branchline ransomes & Rapier 45T 45 ton steam crane† Bachmann Branchline ransomes & Rapier 45T 45 ton steam crane† Bachmann Branchline ransomes & Rapier 45T 45 ton steam crane† Bachmann Branchline ransomes & Rapier 45T 45 ton steam crane† Bachmann Branchline ransomes & Rapier 45T 45 ton steam crane† Bachmann Branchline ransomes & Rapier 45T 45 ton steam crane† Bachmann Branchline ransomes & Rapier 45T 45 ton steam crane† Bachmann Branchline ransomes & Rapier 45T 45 ton steam crane† Bachmann Branchline ransomes & Rapier 45T 45 ton steam crane† Bachmann Branchline ransomes & Rapier 45T 45 ton steam crane †Bachmann Branchline ransomes & Rapier 45T 45 ton steam crane† Bachmann Branchline ransomes & Rapier 45T 45 ton steam crane† Bachmann Branchline ransomes & Rapier 45T 45 ton steam crane† Bachmann Branchline ransomes & Rapier 45T 45 ton steam crane† Bachmann Branchline ransomes & Rapier 45T 45 ton steam crane† Bachmann Branchline ransomes & Rapier 45T 45 ton steam crane† Bachmann Branchline ransomes & Rapier 45T 45 ton steam crane† Bachmann Branchline ransomes & Rapier 45T 45 ton steam crane† Bachmann Branchline ransomes & Rapier 45T 45 ton steam crane† Bachmann Branchline ransomes & Rapier 45T 45 ton steam crane† Bachmann Branchline ransomes & Rapier 45T 45 ton steam crane† Bachmann Branchline ransomes & Rapier 45T 45 ton steam crane† Bachmann Branchline ransomes & Rapier 45T 45 ton steam crane† Bachmann Branchline ransomes & Rapier 45T 45 ton steam crane† Bachmann Branchline ransomes & Rapier 45T 45 ton steam crane† Bachmann Branchline ransomes & Rapier 45T 45 ton steam crane† Bachmann Branchline ransomes & Rapier 45T 45 ton steam crane† Bachmann Branchline ransomes & Rapier 45T 45 ton steam crane† Bachmann Branchline ransomes & Rapier 45T 45 ton steam crane† Bachmann Branchline ransomes & Rapier 45T 45 ton steam crane† Bachmann Branchline ransomes & Rapier 45T 45 ton steam crane† Bachmann Branchline ransomes & Rapier 45T 45 ton steam crane† Bachmann Branchline ransomes & Rapier 45T 45 ton steam crane† Bachmann Branchline ransomes & Rapier 45T 45 ton steam crane† Bachmann Branchline ransomes & Rapier 45T 45 ton steam crane† Bachmann Branchline ransomes & Rapier 45T 45 ton steam crane† Bachmann Branchline ransomes & Rapier 45T 45 ton steam crane† Bachmann Branchline ransomes & Rapier 45T 45 ton steam crane† Bachmann Branchline ransomes & Rapier 45T 45 ton steam crane† Bachmann Branchline ransomes & Rapier 45T 45 ton steam crane† Bachmann Branchline ransomes & Rapier 45T 45 ton steam crane† Bachmann Branchline ransomes & Rapier 45T 45 ton steam crane† Bachmann Branchline ransomes & Rapier 45T 45 ton steam crane† Bachmann Branchline ransomes & Rapier 45T 45 ton steam crane† Bachmann Branchline ransomes & Rapier 45T 45 ton steam crane† Bachmann Branchline ransomes & Rapier 45T 45 ton steam crane† Bachmann Branchline ransomes & Rapier 45T 45 ton steam crane† Bachmann Branchline ransomes & Rapier 45T 45 ton steam crane† Bachmann Branchline ransomes & Rapier 45T 45 ton steam crane† Bachmann Branchline ransomes & Rapier 45T 45 ton steam crane† Bachmann Branchline ransomes & Rapier 45T 45 ton steam crane† Bachmann Branchline ransomes & Rapier 45T 45 ton steam crane† Bachmann Branchline ransomes & Rapier 45T 45 ton steam crane† Bachmann Branchline ransomes & Rapier 45T 45 ton steam crane† Bachmann Branchline ransomes & Rapier 45T 45 ton steam crane† Bachmann Branchline ransomes & Rapier 45T 45 ton steam crane† Bachmann Branchline ransomes & Rapier 45T 45 ton steam crane† Bachmann Branchline ransomes & Rapier 45T 45 ton steam crane† Bachmann Branchline ransomes & Rapier 45T 45 ton steam crane† Bachmann Branchline ransomes & Rapier 45T 45 ton steam crane† Bachmann Branchline ransomes & Rapier 45T 45 ton steam crane† Bachmann Branchline ransomes & Rapier 45T 45 ton steam crane† Bachmann Branchline ransomes & Rapier 45T 45 ton steam crane† Bachmann Branchline ransomes & Rapier 45T 45 ton steam crane† Bachmann Branchline ransomes & Rapier 45T 45 ton steam crane† Bachmann Branchline ransomes & Rapier 45T 45 ton steam crane† Bachmann Branchline ransomes & Rapier 45T 45 ton steam crane† Bachmann Branchline ransomes & Rapier 45T 45 ton steam crane† Bachmann Branchline ransomes & Rapier 45T 45 ton steam crane† Bachmann Branchline ransomes & Rapier 45T 45 ton steam crane† Bachmann Branchline ransomes & Rapier 45T 45 ton steam crane† Bachmann Branchline ransomes & Rapier 45T 45 ton steam crane† Bachmann Branchline ransomes & Rapier 45T 45 ton steam crane† Bachmann Branchline ransomes & Rapier 45T 45 ton steam crane† Bachmann Branchline ransomes & Rapier 45T 45 ton steam crane† Bachmann Branchline ransomes & Rapier 45T 45 ton steam crane† Bachmann Branchline ransomes & Rapier 45T 45 ton steam crane† Bachmann Branchline ransomes & Rapier 45T 45 ton steam crane† Bachmann Branchline ransomes & Rapier 45T 45 ton steam crane† Bachmann Branchline ransomes & Rapier 45T 45 ton steam crane† Bachmann Branchline ransomes & Rapier 45T 45 ton steam crane† Bachmann Branchline ransomes & Rapier 45T 45 ton steam crane† Bachmann Branchline ransomes & Rapier 45T 45 ton steam crane† Bachmann Branchline ransomes & Rapier 45T 45 ton steam crane† Bachmann Branchline ransomes & Rapier 45T 45 ton steam crane† Bachmann Branchline ransomes & Rapier 45T 45 ton steam crane† Bachmann Branchline ransomes & Rapier 45T 45 ton steam crane† Bachmann Branchline ransomes & Rapier 45T 45 ton steam crane† Bachmann Branchline ransomes & Rapier 45T 45 ton steam crane† Bachmann Branchline ransomes & Rapier 45T 45 ton steam crane† Bachmann Branchline ransomes & Rapier 45T 45 ton steam crane† Bachmann Branchline ransomes & Rapier 45T 45 ton steam crane† Bachmann Branchline ransomes & Rapier 45T 45 ton steam crane† Bachmann Branchline ransomes & Rapier 45T 45 ton steam crane† Bachmann Branchline ransomes & Rapier 45T 45 ton steam crane† Bachmann Branchline ransomes & Rapier 45T 45 ton steam crane† Bachmann Branchline ransomes & Rapier 45T 45 ton steam crane† Bachmann Branchline ransomes & Rapier 45T 45 ton steam crane† Bachmann Branchline ransomes & Rapier 45T 45 ton steam crane† Bachmann Branchline ransomes & Rapier 45T 45 ton steam crane† Bachmann Branchline ransomes & Rapier 45T 45 ton steam crane† Bachmann Branchline ransomes & Rapier 45T 45 ton steam crane† Bachmann Branchline ransomes & Rapier 45T 45 ton steam crane† Bachmann Branchline ransomes & Rapier 45T 45 ton steam crane† Bachmann Branchline ransomes & Rapier 45T 45 ton steam crane† Bachmann Branchline ransomes & Rapier 45T 45 ton steam crane† Bachmann Branchline ransomes & Rapier 45T 45 ton steam crane† Bachmann Branchline ransomes & Rapier 45T 45 ton steam crane† Bachmann Branchline ransomes & Rapier 45T 45 ton steam crane† Bachmann Branchline ransomes & Rapier 45T 45 ton steam crane† Bachmann Branchline ransomes & Rapier 45T 45 ton steam crane† Bachmann Branchline ransomes & Rapier 45T 45 ton steam crane† Bachmann Branchline ransomes & Rapier 45T 45 ton steam crane† Bachmann Branchline ransomes & Rapier 45T 45 ton steam crane† Bachmann Branchline ransomes & Rapier 45T 45 ton steam crane† Bachmann Branchline ransomes & Rapier 45T 45 ton steam crane† Bachmann Branchline ransomes & Rapier 45T 45 ton steam crane† Bachmann Branchline ransomes & Rapier 45T 45 ton steam crane† Bachmann Branchline ransomes & Rapier 45T 45 ton steam crane† Bachmann Branchline ransomes & Rapier 45T 45 ton steam crane† Bachmann Branchline ransomes & Rapier 45T 45 ton steam crane† Bachmann Branchline ransomes & Rapier 45T 45 ton steam crane† Bachmann Branchline ransomes & Rapier 45T 45 ton steam crane† Bachmann Branchline ransomes & Rapier 45T 45 ton steam crane† Bachmann Branchline ransomes & Rapier 45T 45 ton steam crane† Bachmann Branchline ransomes & Rapier 45T 45 ton steam crane† Bachmann Branchline ransomes & Rapier 45T 45 ton steam crane† Bachmann Branchline ransomes & Rapier 45T 45 ton steam crane† Bachmann Branchline ransomes & Rapier 45T 45 ton steam crane† Bachmann Branchline ransomes & Rapier 45T 45 ton steam crane† Bachmann Branchline ransomes & Rapier 45T 45 ton steam crane† Bachmann Branchline ransomes & Rapier 45T 45 ton steam crane† Bachmann Branchline ransomes & Rapier 45T 45 ton steam crane† Bachmann Branchline ransomes & Rapier 45T 45 ton steam crane† Bachmann Branchline ransomes & Rapier 45T 45 ton steam crane† Bachmann Branchline ransomes & Rapier 45T 45 ton steam crane† Bachmann Branchline ransomes & Rapier 45T 45 ton steam crane† Bachmann Branchline ransomes & Rapier 45T 45 ton steam crane †Bachmann Branchline ransomes & Rapier 45T 45 ton steam crane† Bachmann Branchline ransomes & Rapier 45T 45 ton steam crane Bachmann Branchline ransomes & Rapier 45T 45 ton steam crane Bachmann Branchline ransomes & Rapier 45T 45 ton steam crane† Bachmann Branchline ransomes & Rapier 45T 45 ton steam crane† Bachmann Branchline ransomes & Rapier 45T 45 ton steam crane† Bachmann Branchline ransomes & Rapier 45T 45 ton steam crane† Bachmann Branchline ransomes & Rapier 45T 45 ton steam crane† Bachmann Branchline ransomes & Rapier 45T 45 ton steam crane† Bachmann Branchline ransomes & Rapier 45T 45 ton steam crane† Bachmann Branchline ransomes & Rapier 45T 45 ton steam crane† Bachmann Branchline ransomes & Rapier 45T 45 ton steam crane† Bachmann Branchline ransomes & Rapier 45T 45 ton steam crane† Bachmann Branchline ransomes & Rapier 45T 45 ton steam crane† Bachmann Branchline ransomes & Rapier 45T 45 ton steam crane† Bachmann Branchline ransomes & Rapier 45T 45 ton steam crane† Bachmann Branchline ransomes & Rapier 45T 45 ton steam crane† Bachmann Branchline ransomes & Rapier 45T 45 ton steam crane† Bachmann Branchline ransomes & Rapier 45T 45 ton steam crane† Bachmann Branchline ransomes & Rapier 45T 45 ton steam crane† Bachmann Branchline ransomes & Rapier 45T 45 ton steam crane† Bachmann Branchline ransomes & Rapier 45T 45 ton steam crane† Bachmann Branchline ransomes & Rapier 45T 45 ton steam crane† Bachmann Branchline ransomes & Rapier 45T 45 ton steam crane† Bachmann Branchline ransomes & Rapier 45T 45 ton steam crane† Bachmann Branchline ransomes & Rapier 45T 45 ton steam crane† Bachmann Branchline ransomes & Rapier 45T 45 ton steam crane† Bachmann Branchline ransomes & Rapier 45T 45 ton steam crane† Bachmann Branchline ransomes & Rapier 45T 45 ton steam crane† Bachmann Branchline ransomes & Rapier 45T 45 ton steam crane† Bachmann Branchline ransomes & Rapier 45T 45 ton steam crane† Bachmann Branchline ransomes & Rapier 45T 45 ton steam crane† Bachmann Branchline ransomes & Rapier 45T 45 ton steam crane† Bachmann Branchline ransomes & Rapier 45T 45 ton steam crane† Bachmann Branchline ransomes & Rapier 45T 45 ton steam crane† Bachmann Branchline ransomes & Rapier 45T 45 ton steam crane† Bachmann Branchline ransomes & Rapier 45T 45 ton steam crane† Bachmann Branchline ransomes & Rapier 45T 45 ton steam crane† Bachmann Branchline ransomes & Rapier 45T 45 ton steam crane† Bachmann Branchline ransomes & Rapier 45T 45 ton steam crane† Bachmann Branchline ransomes & Rapier 45T 45 ton steam crane† Bachmann Branchline ransomes & Rapier 45T 45 ton steam crane† Bachmann Branchline ransomes & Rapier 45T 45 ton steam crane† Bachmann Branchline ransomes & Rapier 45T 45 ton steam crane† Bachmann Branchline ransomes & Rapier 45T 45 ton steam crane† Bachmann Branchline ransomes & Rapier 45T 45 ton steam crane† Bachmann Branchline ransomes & Rapier 45T 45 ton steam crane† Bachmann Branchline ransomes & Rapier 45T 45 ton steam crane† Bachmann Branchline ransomes & Rapier 45T 45 ton steam crane† Bachmann Branchline ransomes & Rapier 45T 45 ton steam crane† Bachmann Branchline ransomes & Rapier 45T 45 ton steam crane† Bachmann Branchline ransomes & Rapier 45T 45 ton steam crane† Bachmann Branchline ransomes & Rapier 45T 45 ton steam crane† Bachmann Branchline ransomes & Rapier 45T 45 ton steam crane† Bachmann Branchline ransomes & Rapier 45T 45 ton steam crane† Bachmann Branchline ransomes & Rapier 45T 45 ton steam crane† Bachmann Branchline ransomes & Rapier 45T 45 ton steam crane† Bachmann Branchline ransomes & Rapier 45T 45 ton steam crane† Bachmann Branchline ransomes & Rapier 45T 45 ton steam crane† Bachmann Branchline ransomes & Rapier 45T 45 ton steam crane† Bachmann Branchline ransomes & Rapier 45T 45 ton steam crane† Bachmann Branchline ransomes & Rapier 45T 45 ton steam crane† Bachmann Branchline ransomes & Rapier 45T 45 ton steam crane† Bachmann Branchline ransomes & Rapier 45T 45 ton steam crane† Bachmann Branchline ransomes & Rapier 45T 45 ton steam crane† Bachmann Branchline ransomes & Rapier 45T 45 ton steam crane† Bachmann Branchline ransomes & Rapier 45T 45 ton steam crane† Bachmann Branchline ransomes & Rapier 45T 45 ton steam crane† Bachmann Branchline ransomes & Rapier 45T 45 ton steam crane† Bachmann Branchline ransomes & Rapier 45T 45 ton steam crane† Bachmann Branchline ransomes & Rapier 45T 45 ton steam crane† Bachmann Branchline ransomes & Rapier 45T 45 ton steam crane† Bachmann Branchline ransomes & Rapier 45T 45 ton steam crane† Bachmann Branchline ransomes & Rapier 45T 45 ton steam crane† Bachmann Branchline ransomes & Rapier 45T 45 ton steam crane† Bachmann Branchline ransomes & Rapier 45T 45 ton steam crane† Bachmann Branchline ransomes & Rapier 45T 45 ton steam crane† Bachmann Branchline ransomes & Rapier 45T 45 ton steam crane† Bachmann Branchline ransomes & Rapier 45T 45 ton steam crane† Bachmann Branchline ransomes & Rapier 45T 45 ton steam crane† Bachmann Branchline ransomes & Rapier 45T 45 ton steam crane† Bachmann Branchline ransomes & Rapier 45T 45 ton steam crane† Bachmann Branchline ransomes & Rapier 45T 45 ton steam crane† Bachmann Branchline ransomes & Rapier 45T 45 ton steam crane† Bachmann Branchline ransomes & Rapier 45T 45 ton steam crane† Bachmann Branchline ransomes & Rapier 45T 45 ton steam crane† Bachmann Branchline ransomes & Rapier 45T 45 ton steam crane† Bachmann Branchline ransomes & Rapier 45T 45 ton steam crane† Bachmann Branchline ransomes & Rapier 45T 45 ton steam crane† Bachmann Branchline ransomes & Rapier 45T 45 ton steam crane† Bachmann Branchline ransomes & Rapier 45T 45 ton steam crane† Bachmann Branchline ransomes & Rapier 45T 45 ton steam crane† Bachmann Branchline ransomes & Rapier 45T 45 ton steam crane† Bachmann Branchline ransomes & Rapier 45T 45 ton steam crane† Bachmann Branchline ransomes & Rapier 45T 45 ton steam crane †Bachmann Branchline ransomes & Rapier 45T 45 ton steam crane† Bachmann Branchline ransomes & Rapier 45T 45 ton steam crane† Bachmann Branchline ransomes & Rapier 45T 45 ton steam crane† Bachmann Branchline ransomes & Rapier 45T 45 ton steam crane† Bachmann Branchline ransomes & Rapier 45T 45 ton steam crane† Bachmann Branchline ransomes & Rapier 45T 45 ton steam crane† Bachmann Branchline ransomes & Rapier 45T 45 ton steam crane† Bachmann Branchline ransomes & Rapier 45T 45 ton steam crane† Bachmann Branchline ransomes & Rapier 45T 45 ton steam crane† Bachmann Branchline ransomes & Rapier 45T 45 ton steam crane† Bachmann Branchline ransomes & Rapier 45T 45 ton steam crane† Bachmann Branchline ransomes & Rapier 45T 45 ton steam crane† Bachmann Branchline ransomes & Rapier 45T 45 ton steam crane† Bachmann Branchline ransomes & Rapier 45T 45 ton steam crane† Bachmann Branchline ransomes & Rapier 45T 45 ton steam crane† Bachmann Branchline ransomes & Rapier 45T 45 ton steam crane† Bachmann Branchline ransomes & Rapier 45T 45 ton steam crane† Bachmann Branchline ransomes & Rapier 45T 45 ton steam crane† Bachmann Branchline ransomes & Rapier 45T 45 ton steam crane† Bachmann Branchline ransomes & Rapier 45T 45 ton steam crane† Bachmann Branchline ransomes & Rapier 45T 45 ton steam crane† Bachmann Branchline ransomes & Rapier 45T 45 ton steam crane† Bachmann Branchline ransomes & Rapier 45T 45 ton steam crane† Bachmann Branchline ransomes & Rapier 45T 45 ton steam crane† Bachmann Branchline ransomes & Rapier 45T 45 ton steam crane† Bachmann Branchline ransomes & Rapier 45T 45 ton steam crane† Bachmann Branchline ransomes & Rapier 45T 45 ton steam crane† Bachmann Branchline ransomes & Rapier 45T 45 ton steam crane† Bachmann Branchline ransomes & Rapier 45T 45 ton steam crane† Bachmann Branchline ransomes & Rapier 45T 45 ton steam crane† Bachmann Branchline ransomes & Rapier 45T 45 ton steam crane† Bachmann Branchline ransomes & Rapier 45T 45 ton steam crane† Bachmann Branchline ransomes & Rapier 45T 45 ton steam crane† Bachmann Branchline ransomes & Rapier 45T 45 ton steam crane† Bachmann Branchline ransomes & Rapier 45T 45 ton steam crane† Bachmann Branchline ransomes & Rapier 45T 45 ton steam crane† Bachmann Branchline ransomes & Rapier 45T 45 ton steam crane† Bachmann Branchline ransomes & Rapier 45T 45 ton steam crane† Bachmann Branchline ransomes & Rapier 45T 45 ton steam crane† Bachmann Branchline ransomes & Rapier 45T 45 ton steam crane† Bachmann Branchline ransomes & Rapier 45T 45 ton steam crane† Bachmann Branchline ransomes & Rapier 45T 45 ton steam crane† Bachmann Branchline ransomes & Rapier 45T 45 ton steam crane† Bachmann Branchline ransomes & Rapier 45T 45 ton steam crane† Bachmann Branchline ransomes & Rapier 45T 45 ton steam crane† Bachmann Branchline ransomes & Rapier 45T 45 ton steam crane† Bachmann Branchline ransomes & Rapier 45T 45 ton steam crane† Bachmann Branchline ransomes & Rapier 45T 45 ton steam crane† Bachmann Branchline ransomes & Rapier 45T 45 ton steam crane† Bachmann Branchline ransomes & Rapier 45T 45 ton steam crane† Bachmann Branchline ransomes & Rapier 45T 45 ton steam crane† Bachmann Branchline ransomes & Rapier 45T 45 ton steam crane† Bachmann Branchline ransomes & Rapier 45T 45 ton steam crane† Bachmann Branchline ransomes & Rapier 45T 45 ton steam crane† Bachmann Branchline ransomes & Rapier 45T 45 ton steam crane† Bachmann Branchline ransomes & Rapier 45T 45 ton steam crane† Bachmann Branchline ransomes & Rapier 45T 45 ton steam crane† Bachmann Branchline ransomes & Rapier 45T 45 ton steam crane† Bachmann Branchline ransomes & Rapier 45T 45 ton steam crane† Bachmann Branchline ransomes & Rapier 45T 45 ton steam crane† Bachmann Branchline ransomes & Rapier 45T 45 ton steam crane† Bachmann Branchline ransomes & Rapier 45T 45 ton steam crane† Bachmann Branchline ransomes & Rapier 45T 45 ton steam crane† Bachmann Branchline ransomes & Rapier 45T 45 ton steam crane† Bachmann Branchline ransomes & Rapier 45T 45 ton steam crane† Bachmann Branchline ransomes & Rapier 45T 45 ton steam crane† Bachmann Branchline ransomes & Rapier 45T 45 ton steam crane† Bachmann Branchline ransomes & Rapier 45T 45 ton steam crane† Bachmann Branchline ransomes & Rapier 45T 45 ton steam crane† Bachmann Branchline ransomes & Rapier 45T 45 ton steam crane† Bachmann Branchline ransomes & Rapier 45T 45 ton steam crane† Bachmann Branchline ransomes & Rapier 45T 45 ton steam crane† Bachmann Branchline ransomes & Rapier 45T 45 ton steam crane† Bachmann Branchline ransomes & Rapier 45T 45 ton steam crane† Bachmann Branchline ransomes & Rapier 45T 45 ton steam crane† Bachmann Branchline ransomes & Rapier 45T 45 ton steam crane† Bachmann Branchline ransomes & Rapier 45T 45 ton steam crane† Bachmann Branchline ransomes & Rapier 45T 45 ton steam crane† Bachmann Branchline ransomes & Rapier 45T 45 ton steam crane† Bachmann Branchline ransomes & Rapier 45T 45 ton steam crane† Bachmann Branchline ransomes & Rapier 45T 45 ton steam crane† Bachmann Branchline ransomes & Rapier 45T 45 ton steam crane† Bachmann Branchline ransomes & Rapier 45T 45 ton steam crane† Bachmann Branchline ransomes & Rapier 45T 45 ton steam crane† Bachmann Branchline ransomes & Rapier 45T 45 ton steam crane† Bachmann Branchline ransomes & Rapier 45T 45 ton steam crane† Bachmann Branchline ransomes & Rapier 45T 45 ton steam crane† Bachmann Branchline ransomes & Rapier 45T 45 ton steam crane† Bachmann Branchline ransomes & Rapier 45T 45 ton steam crane† Bachmann Branchline ransomes & Rapier 45T 45 ton steam crane† Bachmann Branchline ransomes & Rapier 45T 45 ton steam crane† Bachmann Branchline ransomes & Rapier 45T 45 ton steam crane† Bachmann Branchline ransomes & Rapier 45T 45 ton steam crane† Bachmann Branchline ransomes & Rapier 45T 45 ton steam crane† Bachmann Branchline ransomes & Rapier 45T 45 ton steam crane† Bachmann Branchline ransomes & Rapier 45T 45 ton steam crane† Bachmann Branchline ransomes & Rapier 45T 45 ton steam crane† Bachmann Branchline ransomes & Rapier 45T 45 ton steam crane† Bachmann Branchline ransomes & Rapier 45T 45 ton steam crane† Bachmann Branchline ransomes & Rapier 45T 45 ton steam crane† Bachmann Branchline ransomes & Rapier 45T 45 ton steam crane† Bachmann Branchline ransomes & Rapier 45T 45 ton steam crane† Bachmann Branchline ransomes & Rapier 45T 45 ton steam crane† Bachmann Branchline ransomes & Rapier 45T 45 ton steam crane† Bachmann Branchline ransomes & Rapier 45T 45 ton steam crane† Bachmann Branchline ransomes & Rapier 45T 45 ton steam crane† Bachmann Branchline ransomes & Rapier 45T 45 ton steam crane† Bachmann Branchline ransomes & Rapier 45T 45 ton steam crane† Bachmann Branchline ransomes & Rapier 45T 45 ton steam crane† Bachmann Branchline ransomes & Rapier 45T 45 ton steam crane† Bachmann Branchline ransomes & Rapier 45T 45 ton steam crane† Bachmann Branchline ransomes & Rapier 45T 45 ton steam crane† Bachmann Branchline ransomes & Rapier 45T 45 ton steam crane† Bachmann Branchline ransomes & Rapier 45T 45 ton steam crane† Bachmann Branchline ransomes & Rapier 45T 45 ton steam crane† Bachmann Branchline ransomes & Rapier 45T 45 ton steam crane† Bachmann Branchline ransomes & Rapier 45T 45 ton steam crane† Bachmann Branchline ransomes & Rapier 45T 45 ton steam crane† Bachmann Branchline ransomes & Rapier 45T 45 ton steam crane† Bachmann Branchline ransomes & Rapier 45T 45 ton steam crane† Bachmann Branchline ransomes & Rapier 45T 45 ton steam crane† Bachmann Branchline ransomes & Rapier 45T 45 ton steam crane† Bachmann Branchline ransomes & Rapier 45T 45 ton steam crane† Bachmann Branchline ransomes & Rapier 45T 45 ton steam crane† Bachmann Branchline ransomes & Rapier 45T 45 ton steam crane† Bachmann Branchline ransomes & Rapier 45T 45 ton steam crane† Bachmann Branchline ransomes & Rapier 45T 45 ton steam crane† Bachmann Branchline ransomes & Rapier 45T 45 ton steam crane †Bachmann Branchline ransomes & Rapier 45T 45 ton steam crane† Bachmann Branchline ransomes & Rapier 45T 45 ton steam crane† Bachmann Branchline ransomes & Rapier 45T 45 ton steam crane† Bachmann Branchline ransomes & Rapier 45T 45 ton steam crane† Bachmann Branchline ransomes & Rapier 45T 45 ton steam crane† Bachmann Branchline ransomes & Rapier 45T 45 ton steam crane† Bachmann Branchline ransomes & Rapier 45T 45 ton steam crane† Bachmann Branchline ransomes & Rapier 45T 45 ton steam crane† Bachmann Branchline ransomes & Rapier 45T 45 ton steam crane† Bachmann Branchline ransomes & Rapier 45T 45 ton steam crane† Bachmann Branchline ransomes & Rapier 45T 45 ton steam crane† Bachmann Branchline ransomes & Rapier 45T 45 ton steam crane† Bachmann Branchline ransomes & Rapier 45T 45 ton steam crane† Bachmann Branchline ransomes & Rapier 45T 45 ton steam crane† Bachmann Branchline ransomes & Rapier 45T 45 ton steam crane† Bachmann Branchline ransomes & Rapier 45T 45 ton steam crane† Bachmann Branchline ransomes & Rapier 45T 45 ton steam crane† Bachmann Branchline ransomes & Rapier 45T 45 ton steam crane† Bachmann Branchline ransomes & Rapier 45T 45 ton steam crane† Bachmann Branchline ransomes & Rapier 45T 45 ton steam crane† Bachmann Branchline ransomes & Rapier 45T 45 ton steam crane† Bachmann Branchline ransomes & Rapier 45T 45 ton steam crane† Bachmann Branchline ransomes & Rapier 45T 45 ton steam crane† Bachmann Branchline ransomes & Rapier 45T 45 ton steam crane† Bachmann Branchline ransomes & Rapier 45T 45 ton steam crane† Bachmann Branchline ransomes & Rapier 45T 45 ton steam crane† Bachmann Branchline ransomes & Rapier 45T 45 ton steam crane† Bachmann Branchline ransomes & Rapier 45T 45 ton steam crane† Bachmann Branchline ransomes & Rapier 45T 45 ton steam crane† Bachmann Branchline ransomes & Rapier 45T 45 ton steam crane† Bachmann Branchline ransomes & Rapier 45T 45 ton steam crane† Bachmann Branchline ransomes & Rapier 45T 45 ton steam crane† Bachmann Branchline ransomes & Rapier 45T 45 ton steam crane† Bachmann Branchline ransomes & Rapier 45T 45 ton steam crane† Bachmann Branchline ransomes & Rapier 45T 45 ton steam crane† Bachmann Branchline ransomes & Rapier 45T 45 ton steam crane† Bachmann Branchline ransomes & Rapier 45T 45 ton steam crane† Bachmann Branchline ransomes & Rapier 45T 45 ton steam crane† Bachmann Branchline ransomes & Rapier 45T 45 ton steam crane† Bachmann Branchline ransomes & Rapier 45T 45 ton steam crane† Bachmann Branchline ransomes & Rapier 45T 45 ton steam crane† Bachmann Branchline ransomes & Rapier 45T 45 ton steam crane† Bachmann Branchline ransomes & Rapier 45T 45 ton steam crane† Bachmann Branchline ransomes & Rapier 45T 45 ton steam crane† Bachmann Branchline ransomes & Rapier 45T 45 ton steam crane† Bachmann Branchline ransomes & Rapier 45T 45 ton steam crane† Bachmann Branchline ransomes & Rapier 45T 45 ton steam crane† Bachmann Branchline ransomes & Rapier 45T 45 ton steam crane† Bachmann Branchline ransomes & Rapier 45T 45 ton steam crane† Bachmann Branchline ransomes & Rapier 45T 45 ton steam crane† Bachmann Branchline ransomes & Rapier 45T 45 ton steam crane† Bachmann Branchline ransomes & Rapier 45T 45 ton steam crane† Bachmann Branchline ransomes & Rapier 45T 45 ton steam crane† Bachmann Branchline ransomes & Rapier 45T 45 ton steam crane† Bachmann Branchline ransomes & Rapier 45T 45 ton steam crane† Bachmann Branchline ransomes & Rapier 45T 45 ton steam crane† Bachmann Branchline ransomes & Rapier 45T 45 ton steam crane† Bachmann Branchline ransomes & Rapier 45T 45 ton steam crane† Bachmann Branchline ransomes & Rapier 45T 45 ton steam crane† Bachmann Branchline ransomes & Rapier 45T 45 ton steam crane† Bachmann Branchline ransomes & Rapier 45T 45 ton steam crane† Bachmann Branchline ransomes & Rapier 45T 45 ton steam crane† Bachmann Branchline ransomes & Rapier 45T 45 ton steam crane† Bachmann Branchline ransomes & Rapier 45T 45 ton steam crane† Bachmann Branchline ransomes & Rapier 45T 45 ton steam crane† Bachmann Branchline ransomes & Rapier 45T 45 ton steam crane† Bachmann Branchline ransomes & Rapier 45T 45 ton steam crane† Bachmann Branchline ransomes & Rapier 45T 45 ton steam crane† Bachmann Branchline ransomes & Rapier 45T 45 ton steam crane† Bachmann Branchline ransomes & Rapier 45T 45 ton steam crane† Bachmann Branchline ransomes & Rapier 45T 45 ton steam crane† Bachmann Branchline ransomes & Rapier 45T 45 ton steam crane† Bachmann Branchline ransomes & Rapier 45T 45 ton steam crane† Bachmann Branchline ransomes & Rapier 45T 45 ton steam crane† Bachmann Branchline ransomes & Rapier 45T 45 ton steam crane† Bachmann Branchline ransomes & Rapier 45T 45 ton steam crane† Bachmann Branchline ransomes & Rapier 45T 45 ton steam crane† Bachmann Branchline ransomes & Rapier 45T 45 ton steam crane† Bachmann Branchline ransomes & Rapier 45T 45 ton steam crane† Bachmann Branchline ransomes & Rapier 45T 45 ton steam crane† Bachmann Branchline ransomes & Rapier 45T 45 ton steam crane† Bachmann Branchline ransomes & Rapier 45T 45 ton steam crane† Bachmann Branchline ransomes & Rapier 45T 45 ton steam crane† Bachmann Branchline ransomes & Rapier 45T 45 ton steam crane† Bachmann Branchline ransomes & Rapier 45T 45 ton steam crane† Bachmann Branchline ransomes & Rapier 45T 45 ton steam crane† Bachmann Branchline ransomes & Rapier 45T 45 ton steam crane† Bachmann Branchline ransomes & Rapier 45T 45 ton steam crane† Bachmann Branchline ransomes & Rapier 45T 45 ton steam crane† Bachmann Branchline ransomes & Rapier 45T 45 ton steam crane† Bachmann Branchline ransomes & Rapier 45T 45 ton steam crane† Bachmann Branchline ransomes & Rapier 45T 45 ton steam crane† Bachmann Branchline ransomes & Rapier 45T 45 ton steam crane† Bachmann Branchline ransomes & Rapier 45T 45 ton steam crane† Bachmann Branchline ransomes & Rapier 45T 45 ton steam crane† Bachmann Branchline ransomes & Rapier 45T 45 ton steam crane† Bachmann Branchline ransomes & Rapier 45T 45 ton steam crane† Bachmann Branchline ransomes & Rapier 45T 45 ton steam crane† Bachmann Branchline ransomes & Rapier 45T 45 ton steam crane† Bachmann Branchline ransomes & Rapier 45T 45 ton steam crane† Bachmann Branchline ransomes & Rapier 45T 45 ton steam crane† Bachmann Branchline ransomes & Rapier 45T 45 ton steam crane† Bachmann Branchline ransomes & Rapier 45T 45 ton steam crane† Bachmann Branchline ransomes & Rapier 45T 45 ton steam crane† Bachmann Branchline ransomes & Rapier 45T 45 ton steam crane† Bachmann Branchline ransomes & Rapier 45T 45 ton steam crane† Bachmann Branchline ransomes & Rapier 45T 45 ton steam crane† Bachmann Branchline ransomes & Rapier 45T 45 ton steam crane† Bachmann Branchline ransomes & Rapier 45T 45 ton steam crane† Bachmann Branchline ransomes & Rapier 45T 45 ton steam crane† Bachmann Branchline ransomes & Rapier 45T 45 ton steam crane† Bachmann Branchline ransomes & Rapier 45T 45 ton steam crane† Bachmann Branchline ransomes & Rapier 45T 45 ton steam crane† Bachmann Branchline ransomes & Rapier 45T 45 ton steam crane† Bachmann Branchline ransomes & Rapier 45T 45 ton steam crane† Bachmann Branchline ransomes & Rapier 45T 45 ton steam crane† Bachmann Branchline ransomes & Rapier 45T 45 ton steam crane† Bachmann Branchline ransomes & Rapier 45T 45 ton steam crane† Bachmann Branchline ransomes & Rapier 45T 45 ton steam crane† Bachmann Branchline ransomes & Rapier 45T 45 ton steam crane† Bachmann Branchline ransomes & Rapier 45T 45 ton steam crane† Bachmann Branchline ransomes & Rapier 45T 45 ton steam crane† Bachmann Branchline ransomes & Rapier 45T 45 ton steam crane† Bachmann Branchline ransomes & Rapier 45T 45 ton steam crane† Bachmann Branchline ransomes & Rapier 45T 45 ton steam crane† Bachmann Branchline ransomes & Rapier 45T 45 ton steam crane† Bachmann Branchline ransomes & Rapier 45T 45 ton steam crane† Bachmann Branchline ransomes & Rapier 45T 45 ton steam crane †Bachmann Branchline ransomes & Rapier 45T 45 ton steam crane† Bachmann Branchline ransomes & Rapier 45T 45 ton steam crane† Bachmann Branchline ransomes & Rapier 45T 45 ton steam crane† Bachmann Branchline ransomes & Rapier 45T 45 ton steam crane† Bachmann Branchline ransomes & Rapier 45T 45 ton steam crane† Bachmann Branchline ransomes & Rapier 45T 45 ton steam crane† Bachmann Branchline ransomes & Rapier 45T 45 ton steam crane† Bachmann Branchline ransomes & Rapier 45T 45 ton steam crane† Bachmann Branchline ransomes & Rapier 45T 45 ton steam crane† Bachmann Branchline ransomes & Rapier 45T 45 ton steam crane† Bachmann Branchline ransomes & Rapier 45T 45 ton steam crane† Bachmann Branchline ransomes & Rapier 45T 45 ton steam crane† Bachmann Branchline ransomes & Rapier 45T 45 ton steam crane† Bachmann Branchline ransomes & Rapier 45T 45 ton steam crane† Bachmann Branchline ransomes & Rapier 45T 45 ton steam crane† Bachmann Branchline ransomes & Rapier 45T 45 ton steam crane† Bachmann Branchline ransomes & Rapier 45T 45 ton steam crane† Bachmann Branchline ransomes & Rapier 45T 45 ton steam crane† Bachmann Branchline ransomes & Rapier 45T 45 ton steam crane† Bachmann Branchline ransomes & Rapier 45T 45 ton steam crane† Bachmann Branchline ransomes & Rapier 45T 45 ton steam crane† Bachmann Branchline ransomes & Rapier 45T 45 ton steam crane† Bachmann Branchline ransomes & Rapier 45T 45 ton steam crane† Bachmann Branchline ransomes & Rapier 45T 45 ton steam crane† Bachmann Branchline ransomes & Rapier 45T 45 ton steam crane† Bachmann Branchline ransomes & Rapier 45T 45 ton steam crane† Bachmann Branchline ransomes & Rapier 45T 45 ton steam crane† Bachmann Branchline ransomes & Rapier 45T 45 ton steam crane† Bachmann Branchline ransomes & Rapier 45T 45 ton steam crane† Bachmann Branchline ransomes & Rapier 45T 45 ton steam crane† Bachmann Branchline ransomes & Rapier 45T 45 ton steam crane† Bachmann Branchline ransomes & Rapier 45T 45 ton steam crane† Bachmann Branchline ransomes & Rapier 45T 45 ton steam crane† Bachmann Branchline ransomes & Rapier 45T 45 ton steam crane† Bachmann Branchline ransomes & Rapier 45T 45 ton steam crane† Bachmann Branchline ransomes & Rapier 45T 45 ton steam crane† Bachmann Branchline ransomes & Rapier 45T 45 ton steam crane† Bachmann Branchline ransomes & Rapier 45T 45 ton steam crane† Bachmann Branchline ransomes & Rapier 45T 45 ton steam crane† Bachmann Branchline ransomes & Rapier 45T 45 ton steam crane† Bachmann Branchline ransomes & Rapier 45T 45 ton steam crane† Bachmann Branchline ransomes & Rapier 45T 45 ton steam crane† Bachmann Branchline ransomes & Rapier 45T 45 ton steam crane† Bachmann Branchline ransomes & Rapier 45T 45 ton steam crane† Bachmann Branchline ransomes & Rapier 45T 45 ton steam crane† Bachmann Branchline ransomes & Rapier 45T 45 ton steam crane† Bachmann Branchline ransomes & Rapier 45T 45 ton steam crane† Bachmann Branchline ransomes & Rapier 45T 45 ton steam crane† Bachmann Branchline ransomes & Rapier 45T 45 ton steam crane† Bachmann Branchline ransomes & Rapier 45T 45 ton steam crane† Bachmann Branchline ransomes & Rapier 45T 45 ton steam crane† Bachmann Branchline ransomes & Rapier 45T 45 ton steam crane† Bachmann Branchline ransomes & Rapier 45T 45 ton steam crane† Bachmann Branchline ransomes & Rapier 45T 45 ton steam crane† Bachmann Branchline ransomes & Rapier 45T 45 ton steam crane† Bachmann Branchline ransomes & Rapier 45T 45 ton steam crane† Bachmann Branchline ransomes & Rapier 45T 45 ton steam crane† Bachmann Branchline ransomes & Rapier 45T 45 ton steam crane† Bachmann Branchline ransomes & Rapier 45T 45 ton steam crane† Bachmann Branchline ransomes & Rapier 45T 45 ton steam crane† Bachmann Branchline ransomes & Rapier 45T 45 ton steam crane† Bachmann Branchline ransomes & Rapier 45T 45 ton steam crane† Bachmann Branchline ransomes & Rapier 45T 45 ton steam crane† Bachmann Branchline ransomes & Rapier 45T 45 ton steam crane† Bachmann Branchline ransomes & Rapier 45T 45 ton steam crane† Bachmann Branchline ransomes & Rapier 45T 45 ton steam crane† Bachmann Branchline ransomes & Rapier 45T 45 ton steam crane† Bachmann Branchline ransomes & Rapier 45T 45 ton steam crane† Bachmann Branchline ransomes & Rapier 45T 45 ton steam crane† Bachmann Branchline ransomes & Rapier 45T 45 ton steam crane† Bachmann Branchline ransomes & Rapier 45T 45 ton steam crane† Bachmann Branchline ransomes & Rapier 45T 45 ton steam crane† Bachmann Branchline ransomes & Rapier 45T 45 ton steam crane† Bachmann Branchline ransomes & Rapier 45T 45 ton steam crane† Bachmann Branchline ransomes & Rapier 45T 45 ton steam crane† Bachmann Branchline ransomes & Rapier 45T 45 ton steam crane† Bachmann Branchline ransomes & Rapier 45T 45 ton steam crane† Bachmann Branchline ransomes & Rapier 45T 45 ton steam crane† Bachmann Branchline ransomes & Rapier 45T 45 ton steam crane† Bachmann Branchline ransomes & Rapier 45T 45 ton steam crane† Bachmann Branchline ransomes & Rapier 45T 45 ton steam crane† Bachmann Branchline ransomes & Rapier 45T 45 ton steam crane† Bachmann Branchline ransomes & Rapier 45T 45 ton steam crane† Bachmann Branchline ransomes & Rapier 45T 45 ton steam crane† Bachmann Branchline ransomes & Rapier 45T 45 ton steam crane† Bachmann Branchline ransomes & Rapier 45T 45 ton steam crane† Bachmann Branchline ransomes & Rapier 45T 45 ton steam crane† Bachmann Branchline ransomes & Rapier 45T 45 ton steam crane† Bachmann Branchline ransomes & Rapier 45T 45 ton steam crane† Bachmann Branchline ransomes & Rapier 45T 45 ton steam crane† Bachmann Branchline ransomes & Rapier 45T 45 ton steam crane† Bachmann Branchline ransomes & Rapier 45T 45 ton steam crane† Bachmann Branchline ransomes & Rapier 45T 45 ton steam crane† Bachmann Branchline ransomes & Rapier 45T 45 ton steam crane† Bachmann Branchline ransomes & Rapier 45T 45 ton steam crane† Bachmann Branchline ransomes & Rapier 45T 45 ton steam crane† Bachmann Branchline ransomes & Rapier 45T 45 ton steam crane† Bachmann Branchline ransomes & Rapier 45T 45 ton steam crane† Bachmann Branchline ransomes & Rapier 45T 45 ton steam crane† Bachmann Branchline ransomes & Rapier 45T 45 ton steam crane† Bachmann Branchline ransomes & Rapier 45T 45 ton steam crane† Bachmann Branchline ransomes & Rapier 45T 45 ton steam crane† Bachmann Branchline ransomes & Rapier 45T 45 ton steam crane† Bachmann Branchline ransomes & Rapier 45T 45 ton steam crane† Bachmann Branchline ransomes & Rapier 45T 45 ton steam crane† Bachmann Branchline ransomes & Rapier 45T 45 ton steam crane† Bachmann Branchline ransomes & Rapier 45T 45 ton steam crane† Bachmann Branchline ransomes & Rapier 45T 45 ton steam crane† Bachmann Branchline ransomes & Rapier 45T 45 ton steam crane† Bachmann Branchline ransomes & Rapier 45T 45 ton steam crane† Bachmann Branchline ransomes & Rapier 45T 45 ton steam crane† Bachmann Branchline ransomes & Rapier 45T 45 ton steam crane† Bachmann Branchline ransomes & Rapier 45T 45 ton steam crane† Bachmann Branchline ransomes & Rapier 45T 45 ton steam crane Bachmann Branchline ransomes & Rapier 45T 45 ton steam crane Bachmann Branchline ransomes & Rapier 45T 45 ton steam crane† Bachmann Branchline ransomes & Rapier 45T 45 ton steam crane† Bachmann Branchline ransomes & Rapier 45T 45 ton steam crane† Bachmann Branchline ransomes & Rapier 45T 45 ton steam crane† Bachmann Branchline ransomes & Rapier 45T 45 ton steam crane† Bachmann Branchline ransomes & Rapier 45T 45 ton steam crane† Bachmann Branchline ransomes & Rapier 45T 45 ton steam crane† Bachmann Branchline ransomes & Rapier 45T 45 ton steam crane† Bachmann Branchline ransomes & Rapier 45T 45 ton steam crane† Bachmann Branchline ransomes & Rapier 45T 45 ton steam crane† Bachmann Branchline ransomes & Rapier 45T 45 ton steam crane† Bachmann Branchline ransomes & Rapier 45T 45 ton steam crane† Bachmann Branchline ransomes & Rapier 45T 45 ton steam crane† Bachmann Branchline ransomes & Rapier 45T 45 ton steam crane† Bachmann Branchline ransomes & Rapier 45T 45 ton steam crane† Bachmann Branchline ransomes & Rapier 45T 45 ton steam crane† Bachmann Branchline ransomes & Rapier 45T 45 ton steam crane† Bachmann Branchline ransomes & Rapier 45T 45 ton steam crane† Bachmann Branchline ransomes & Rapier 45T 45 ton steam crane† Bachmann Branchline ransomes & Rapier 45T 45 ton steam crane† Bachmann Branchline ransomes & Rapier 45T 45 ton steam crane† Bachmann Branchline ransomes & Rapier 45T 45 ton steam crane† Bachmann Branchline ransomes & Rapier 45T 45 ton steam crane† Bachmann Branchline ransomes & Rapier 45T 45 ton steam crane† Bachmann Branchline ransomes & Rapier 45T 45 ton steam crane† Bachmann Branchline ransomes & Rapier 45T 45 ton steam crane† Bachmann Branchline ransomes & Rapier 45T 45 ton steam crane† Bachmann Branchline ransomes & Rapier 45T 45 ton steam crane† Bachmann Branchline ransomes & Rapier 45T 45 ton steam crane† Bachmann Branchline ransomes & Rapier 45T 45 ton steam crane† Bachmann Branchline ransomes & Rapier 45T 45 ton steam crane† Bachmann Branchline ransomes & Rapier 45T 45 ton steam crane† Bachmann Branchline ransomes & Rapier 45T 45 ton steam crane† Bachmann Branchline ransomes & Rapier 45T 45 ton steam crane† Bachmann Branchline ransomes & Rapier 45T 45 ton steam crane† Bachmann Branchline ransomes & Rapier 45T 45 ton steam crane† Bachmann Branchline ransomes & Rapier 45T 45 ton steam crane† Bachmann Branchline ransomes & Rapier 45T 45 ton steam crane† Bachmann Branchline ransomes & Rapier 45T 45 ton steam crane† Bachmann Branchline ransomes & Rapier 45T 45 ton steam crane† Bachmann Branchline ransomes & Rapier 45T 45 ton steam crane† Bachmann Branchline ransomes & Rapier 45T 45 ton steam crane† Bachmann Branchline ransomes & Rapier 45T 45 ton steam crane† Bachmann Branchline ransomes & Rapier 45T 45 ton steam crane† Bachmann Branchline ransomes & Rapier 45T 45 ton steam crane† Bachmann Branchline ransomes & Rapier 45T 45 ton steam crane† Bachmann Branchline ransomes & Rapier 45T 45 ton steam crane† Bachmann Branchline ransomes & Rapier 45T 45 ton steam crane† Bachmann Branchline ransomes & Rapier 45T 45 ton steam crane† Bachmann Branchline ransomes & Rapier 45T 45 ton steam crane† Bachmann Branchline ransomes & Rapier 45T 45 ton steam crane† Bachmann Branchline ransomes & Rapier 45T 45 ton steam crane† Bachmann Branchline ransomes & Rapier 45T 45 ton steam crane† Bachmann Branchline ransomes & Rapier 45T 45 ton steam crane† Bachmann Branchline ransomes & Rapier 45T 45 ton steam crane† Bachmann Branchline ransomes & Rapier 45T 45 ton steam crane† Bachmann Branchline ransomes & Rapier 45T 45 ton steam crane† Bachmann Branchline ransomes & Rapier 45T 45 ton steam crane† Bachmann Branchline ransomes & Rapier 45T 45 ton steam crane† Bachmann Branchline ransomes & Rapier 45T 45 ton steam crane† Bachmann Branchline ransomes & Rapier 45T 45 ton steam crane† Bachmann Branchline ransomes & Rapier 45T 45 ton steam crane† Bachmann Branchline ransomes & Rapier 45T 45 ton steam crane† Bachmann Branchline ransomes & Rapier 45T 45 ton steam crane† Bachmann Branchline ransomes & Rapier 45T 45 ton steam crane† Bachmann Branchline ransomes & Rapier 45T 45 ton steam crane† Bachmann Branchline ransomes & Rapier 45T 45 ton steam crane† Bachmann Branchline ransomes & Rapier 45T 45 ton steam crane† Bachmann Branchline ransomes & Rapier 45T 45 ton steam crane† Bachmann Branchline ransomes & Rapier 45T 45 ton steam crane† Bachmann Branchline ransomes & Rapier 45T 45 ton steam crane† Bachmann Branchline ransomes & Rapier 45T 45 ton steam crane† Bachmann Branchline ransomes & Rapier 45T 45 ton steam crane† Bachmann Branchline ransomes & Rapier 45T 45 ton steam crane† Bachmann Branchline ransomes & Rapier 45T 45 ton steam crane† Bachmann Branchline ransomes & Rapier 45T 45 ton steam crane† Bachmann Branchline ransomes & Rapier 45T 45 ton steam crane† Bachmann Branchline ransomes & Rapier 45T 45 ton steam crane† Bachmann Branchline ransomes & Rapier 45T 45 ton steam crane† Bachmann Branchline ransomes & Rapier 45T 45 ton steam crane† Bachmann Branchline ransomes & Rapier 45T 45 ton steam crane† Bachmann Branchline ransomes & Rapier 45T 45 ton steam crane† Bachmann Branchline ransomes & Rapier 45T 45 ton steam crane† Bachmann Branchline ransomes & Rapier 45T 45 ton steam crane† Bachmann Branchline ransomes & Rapier 45T 45 ton steam crane† Bachmann Branchline ransomes & Rapier 45T 45 ton steam crane† Bachmann Branchline ransomes & Rapier 45T 45 ton steam crane† Bachmann Branchline ransomes & Rapier 45T 45 ton steam crane† Bachmann Branchline ransomes & Rapier 45T 45 ton steam crane† Bachmann Branchline ransomes & Rapier 45T 45 ton steam crane† Bachmann Branchline ransomes & Rapier 45T 45 ton steam crane† Bachmann Branchline ransomes & Rapier 45T 45 ton steam crane† Bachmann Branchline ransomes & Rapier 45T 45 ton steam crane† Bachmann Branchline ransomes & Rapier 45T 45 ton steam crane† Bachmann Branchline ransomes & Rapier 45T 45 ton steam crane† Bachmann Branchline ransomes & Rapier 45T 45 ton steam crane† Bachmann Branchline ransomes & Rapier 45T 45 ton steam crane† Bachmann Branchline ransomes & Rapier 45T 45 ton steam crane† Bachmann Branchline ransomes & Rapier 45T 45 ton steam crane† Bachmann Branchline ransomes & Rapier 45T 45 ton steam crane† Bachmann Branchline ransomes & Rapier 45T 45 ton steam crane† Bachmann Branchline ransomes & Rapier 45T 45 ton steam crane† Bachmann Branchline ransomes & Rapier 45T 45 ton steam crane† Bachmann Branchline ransomes & Rapier 45T 45 ton steam crane† Bachmann Branchline ransomes & Rapier 45T 45 ton steam crane† Bachmann Branchline ransomes & Rapier 45T 45 ton steam crane† Bachmann Branchline ransomes & Rapier 45T 45 ton steam crane† Bachmann Branchline ransomes & Rapier 45T 45 ton steam crane †Bachmann Branchline ransomes & Rapier 45T 45 ton steam crane† Bachmann Branchline ransomes & Rapier 45T 45 ton steam crane† Bachmann Branchline ransomes & Rapier 45T 45 ton steam crane† Bachmann Branchline ransomes & Rapier 45T 45 ton steam crane† Bachmann Branchline ransomes & Rapier 45T 45 ton steam crane† Bachmann Branchline ransomes & Rapier 45T 45 ton steam crane† Bachmann Branchline ransomes & Rapier 45T 45 ton steam crane† Bachmann Branchline ransomes & Rapier 45T 45 ton steam crane† Bachmann Branchline ransomes & Rapier 45T 45 ton steam crane† Bachmann Branchline ransomes & Rapier 45T 45 ton steam crane† Bachmann Branchline ransomes & Rapier 45T 45 ton steam crane† Bachmann Branchline ransomes & Rapier 45T 45 ton steam crane† Bachmann Branchline ransomes & Rapier 45T 45 ton steam crane† Bachmann Branchline ransomes & Rapier 45T 45 ton steam crane† Bachmann Branchline ransomes & Rapier 45T 45 ton steam crane† Bachmann Branchline ransomes & Rapier 45T 45 ton steam crane† Bachmann Branchline ransomes & Rapier 45T 45 ton steam crane† Bachmann Branchline ransomes & Rapier 45T 45 ton steam crane† Bachmann Branchline ransomes & Rapier 45T 45 ton steam crane† Bachmann Branchline ransomes & Rapier 45T 45 ton steam crane† Bachmann Branchline ransomes & Rapier 45T 45 ton steam crane† Bachmann Branchline ransomes & Rapier 45T 45 ton steam crane† Bachmann Branchline ransomes & Rapier 45T 45 ton steam crane† Bachmann Branchline ransomes & Rapier 45T 45 ton steam crane† Bachmann Branchline ransomes & Rapier 45T 45 ton steam crane† Bachmann Branchline ransomes & Rapier 45T 45 ton steam crane† Bachmann Branchline ransomes & Rapier 45T 45 ton steam crane† Bachmann Branchline ransomes & Rapier 45T 45 ton steam crane† Bachmann Branchline ransomes & Rapier 45T 45 ton steam crane† Bachmann Branchline ransomes & Rapier 45T 45 ton steam crane† Bachmann Branchline ransomes & Rapier 45T 45 ton steam crane† Bachmann Branchline ransomes & Rapier 45T 45 ton steam crane† Bachmann Branchline ransomes & Rapier 45T 45 ton steam crane† Bachmann Branchline ransomes & Rapier 45T 45 ton steam crane† Bachmann Branchline ransomes & Rapier 45T 45 ton steam crane† Bachmann Branchline ransomes & Rapier 45T 45 ton steam crane† Bachmann Branchline ransomes & Rapier 45T 45 ton steam crane† Bachmann Branchline ransomes & Rapier 45T 45 ton steam crane† Bachmann Branchline ransomes & Rapier 45T 45 ton steam crane† Bachmann Branchline ransomes & Rapier 45T 45 ton steam crane† Bachmann Branchline ransomes & Rapier 45T 45 ton steam crane† Bachmann Branchline ransomes & Rapier 45T 45 ton steam crane† Bachmann Branchline ransomes & Rapier 45T 45 ton steam crane† Bachmann Branchline ransomes & Rapier 45T 45 ton steam crane† Bachmann Branchline ransomes & Rapier 45T 45 ton steam crane† Bachmann Branchline ransomes & Rapier 45T 45 ton steam crane† Bachmann Branchline ransomes & Rapier 45T 45 ton steam crane† Bachmann Branchline ransomes & Rapier 45T 45 ton steam crane† Bachmann Branchline ransomes & Rapier 45T 45 ton steam crane† Bachmann Branchline ransomes & Rapier 45T 45 ton steam crane† Bachmann Branchline ransomes & Rapier 45T 45 ton steam crane† Bachmann Branchline ransomes & Rapier 45T 45 ton steam crane† Bachmann Branchline ransomes & Rapier 45T 45 ton steam crane† Bachmann Branchline ransomes & Rapier 45T 45 ton steam crane† Bachmann Branchline ransomes & Rapier 45T 45 ton steam crane† Bachmann Branchline ransomes & Rapier 45T 45 ton steam crane† Bachmann Branchline ransomes & Rapier 45T 45 ton steam crane† Bachmann Branchline ransomes & Rapier 45T 45 ton steam crane† Bachmann Branchline ransomes & Rapier 45T 45 ton steam crane† Bachmann Branchline ransomes & Rapier 45T 45 ton steam crane† Bachmann Branchline ransomes & Rapier 45T 45 ton steam crane† Bachmann Branchline ransomes & Rapier 45T 45 ton steam crane† Bachmann Branchline ransomes & Rapier 45T 45 ton steam crane† Bachmann Branchline ransomes & Rapier 45T 45 ton steam crane† Bachmann Branchline ransomes & Rapier 45T 45 ton steam crane† Bachmann Branchline ransomes & Rapier 45T 45 ton steam crane† Bachmann Branchline ransomes & Rapier 45T 45 ton steam crane† Bachmann Branchline ransomes & Rapier 45T 45 ton steam crane† Bachmann Branchline ransomes & Rapier 45T 45 ton steam crane† Bachmann Branchline ransomes & Rapier 45T 45 ton steam crane† Bachmann Branchline ransomes & Rapier 45T 45 ton steam crane† Bachmann Branchline ransomes & Rapier 45T 45 ton steam crane† Bachmann Branchline ransomes & Rapier 45T 45 ton steam crane† Bachmann Branchline ransomes & Rapier 45T 45 ton steam crane† Bachmann Branchline ransomes & Rapier 45T 45 ton steam crane† Bachmann Branchline ransomes & Rapier 45T 45 ton steam crane† Bachmann Branchline ransomes & Rapier 45T 45 ton steam crane† Bachmann Branchline ransomes & Rapier 45T 45 ton steam crane† Bachmann Branchline ransomes & Rapier 45T 45 ton steam crane† Bachmann Branchline ransomes & Rapier 45T 45 ton steam crane† Bachmann Branchline ransomes & Rapier 45T 45 ton steam crane† Bachmann Branchline ransomes & Rapier 45T 45 ton steam crane† Bachmann Branchline ransomes & Rapier 45T 45 ton steam crane† Bachmann Branchline ransomes & Rapier 45T 45 ton steam crane† Bachmann Branchline ransomes & Rapier 45T 45 ton steam crane† Bachmann Branchline ransomes & Rapier 45T 45 ton steam crane† Bachmann Branchline ransomes & Rapier 45T 45 ton steam crane† Bachmann Branchline ransomes & Rapier 45T 45 ton steam crane† Bachmann Branchline ransomes & Rapier 45T 45 ton steam crane† Bachmann Branchline ransomes & Rapier 45T 45 ton steam crane† Bachmann Branchline ransomes & Rapier 45T 45 ton steam crane† Bachmann Branchline ransomes & Rapier 45T 45 ton steam crane† Bachmann Branchline ransomes & Rapier 45T 45 ton steam crane† Bachmann Branchline ransomes & Rapier 45T 45 ton steam crane† Bachmann Branchline ransomes & Rapier 45T 45 ton steam crane† Bachmann Branchline ransomes & Rapier 45T 45 ton steam crane† Bachmann Branchline ransomes & Rapier 45T 45 ton steam crane† Bachmann Branchline ransomes & Rapier 45T 45 ton steam crane† Bachmann Branchline ransomes & Rapier 45T 45 ton steam crane† Bachmann Branchline ransomes & Rapier 45T 45 ton steam crane† Bachmann Branchline ransomes & Rapier 45T 45 ton steam crane† Bachmann Branchline ransomes & Rapier 45T 45 ton steam crane† Bachmann Branchline ransomes & Rapier 45T 45 ton steam crane† Bachmann Branchline ransomes & Rapier 45T 45 ton steam crane† Bachmann Branchline ransomes & Rapier 45T 45 ton steam crane† Bachmann Branchline ransomes & Rapier 45T 45 ton steam crane† Bachmann Branchline ransomes & Rapier 45T 45 ton steam crane† Bachmann Branchline ransomes & Rapier 45T 45 ton steam crane† Bachmann Branchline ransomes & Rapier 45T 45 ton steam crane† Bachmann Branchline ransomes & Rapier 45T 45 ton steam crane† Bachmann Branchline ransomes & Rapier 45T 45 ton steam crane† Bachmann Branchline ransomes & Rapier 45T 45 ton steam crane† Bachmann Branchline ransomes & Rapier 45T 45 ton steam crane† Bachmann Branchline ransomes & Rapier 45T 45 ton steam crane† Bachmann Branchline ransomes & Rapier 45T 45 ton steam crane† Bachmann Branchline ransomes & Rapier 45T 45 ton steam crane† Bachmann Branchline ransomes & Rapier 45T 45 ton steam crane† Bachmann Branchline ransomes & Rapier 45T 45 ton steam crane† Bachmann Branchline ransomes & Rapier 45T 45 ton steam crane† Bachmann Branchline ransomes & Rapier 45T 45 ton steam crane† Bachmann Branchline ransomes & Rapier 45T 45 ton steam crane† Bachmann Branchline ransomes & Rapier 45T 45 ton steam crane† Bachmann Branchline ransomes & Rapier 45T 45 ton steam crane† Bachmann Branchline ransomes & Rapier 45T 45 ton steam crane† Bachmann Branchline ransomes & Rapier 45T 45 ton steam crane† Bachmann Branchline ransomes & Rapier 45T 45 ton steam crane† Bachmann Branchline ransomes & Rapier 45T 45 ton steam crane† Bachmann Branchline ransomes & Rapier 45T 45 ton steam crane †Bachmann Branchline ransomes & Rapier 45T 45 ton steam crane† Bachmann Branchline ransomes & Rapier 45T 45 ton steam crane† Bachmann Branchline ransomes & Rapier 45T 45 ton steam crane† Bachmann Branchline ransomes & Rapier 45T 45 ton steam crane† Bachmann Branchline ransomes & Rapier 45T 45 ton steam crane† Bachmann Branchline ransomes & Rapier 45T 45 ton steam crane† Bachmann Branchline ransomes & Rapier 45T 45 ton steam crane† Bachmann Branchline ransomes & Rapier 45T 45 ton steam crane† Bachmann Branchline ransomes & Rapier 45T 45 ton steam crane† Bachmann Branchline ransomes & Rapier 45T 45 ton steam crane† Bachmann Branchline ransomes & Rapier 45T 45 ton steam crane† Bachmann Branchline ransomes & Rapier 45T 45 ton steam crane† Bachmann Branchline ransomes & Rapier 45T 45 ton steam crane† Bachmann Branchline ransomes & Rapier 45T 45 ton steam crane† Bachmann Branchline ransomes & Rapier 45T 45 ton steam crane† Bachmann Branchline ransomes & Rapier 45T 45 ton steam crane† Bachmann Branchline ransomes & Rapier 45T 45 ton steam crane† Bachmann Branchline ransomes & Rapier 45T 45 ton steam crane† Bachmann Branchline ransomes & Rapier 45T 45 ton steam crane† Bachmann Branchline ransomes & Rapier 45T 45 ton steam crane† Bachmann Branchline ransomes & Rapier 45T 45 ton steam crane† Bachmann Branchline ransomes & Rapier 45T 45 ton steam crane† Bachmann Branchline ransomes & Rapier 45T 45 ton steam crane† Bachmann Branchline ransomes & Rapier 45T 45 ton steam crane† Bachmann Branchline ransomes & Rapier 45T 45 ton steam crane† Bachmann Branchline ransomes & Rapier 45T 45 ton steam crane† Bachmann Branchline ransomes & Rapier 45T 45 ton steam crane† Bachmann Branchline ransomes & Rapier 45T 45 ton steam crane† Bachmann Branchline ransomes & Rapier 45T 45 ton steam crane† Bachmann Branchline ransomes & Rapier 45T 45 ton steam crane† Bachmann Branchline ransomes & Rapier 45T 45 ton steam crane† Bachmann Branchline ransomes & Rapier 45T 45 ton steam crane† Bachmann Branchline ransomes & Rapier 45T 45 ton steam crane† Bachmann Branchline ransomes & Rapier 45T 45 ton steam crane† Bachmann Branchline ransomes & Rapier 45T 45 ton steam crane† Bachmann Branchline ransomes & Rapier 45T 45 ton steam crane† Bachmann Branchline ransomes & Rapier 45T 45 ton steam crane† Bachmann Branchline ransomes & Rapier 45T 45 ton steam crane† Bachmann Branchline ransomes & Rapier 45T 45 ton steam crane† Bachmann Branchline ransomes & Rapier 45T 45 ton steam crane† Bachmann Branchline ransomes & Rapier 45T 45 ton steam crane† Bachmann Branchline ransomes & Rapier 45T 45 ton steam crane† Bachmann Branchline ransomes & Rapier 45T 45 ton steam crane† Bachmann Branchline ransomes & Rapier 45T 45 ton steam crane† Bachmann Branchline ransomes & Rapier 45T 45 ton steam crane† Bachmann Branchline ransomes & Rapier 45T 45 ton steam crane† Bachmann Branchline ransomes & Rapier 45T 45 ton steam crane† Bachmann Branchline ransomes & Rapier 45T 45 ton steam crane† Bachmann Branchline ransomes & Rapier 45T 45 ton steam crane† Bachmann Branchline ransomes & Rapier 45T 45 ton steam crane† Bachmann Branchline ransomes & Rapier 45T 45 ton steam crane† Bachmann Branchline ransomes & Rapier 45T 45 ton steam crane† Bachmann Branchline ransomes & Rapier 45T 45 ton steam crane† Bachmann Branchline ransomes & Rapier 45T 45 ton steam crane† Bachmann Branchline ransomes & Rapier 45T 45 ton steam crane† Bachmann Branchline ransomes & Rapier 45T 45 ton steam crane† Bachmann Branchline ransomes & Rapier 45T 45 ton steam crane† Bachmann Branchline ransomes & Rapier 45T 45 ton steam crane† Bachmann Branchline ransomes & Rapier 45T 45 ton steam crane† Bachmann Branchline ransomes & Rapier 45T 45 ton steam crane† Bachmann Branchline ransomes & Rapier 45T 45 ton steam crane† Bachmann Branchline ransomes & Rapier 45T 45 ton steam crane† Bachmann Branchline ransomes & Rapier 45T 45 ton steam crane† Bachmann Branchline ransomes & Rapier 45T 45 ton steam crane† Bachmann Branchline ransomes & Rapier 45T 45 ton steam crane† Bachmann Branchline ransomes & Rapier 45T 45 ton steam crane† Bachmann Branchline ransomes & Rapier 45T 45 ton steam crane† Bachmann Branchline ransomes & Rapier 45T 45 ton steam crane† Bachmann Branchline ransomes & Rapier 45T 45 ton steam crane† Bachmann Branchline ransomes & Rapier 45T 45 ton steam crane† Bachmann Branchline ransomes & Rapier 45T 45 ton steam crane† Bachmann Branchline ransomes & Rapier 45T 45 ton steam crane† Bachmann Branchline ransomes & Rapier 45T 45 ton steam crane† Bachmann Branchline ransomes & Rapier 45T 45 ton steam crane† Bachmann Branchline ransomes & Rapier 45T 45 ton steam crane† Bachmann Branchline ransomes & Rapier 45T 45 ton steam crane† Bachmann Branchline ransomes & Rapier 45T 45 ton steam crane† Bachmann Branchline ransomes & Rapier 45T 45 ton steam crane† Bachmann Branchline ransomes & Rapier 45T 45 ton steam crane† Bachmann Branchline ransomes & Rapier 45T 45 ton steam crane† Bachmann Branchline ransomes & Rapier 45T 45 ton steam crane† Bachmann Branchline ransomes & Rapier 45T 45 ton steam crane† Bachmann Branchline ransomes & Rapier 45T 45 ton steam crane† Bachmann Branchline ransomes & Rapier 45T 45 ton steam crane† Bachmann Branchline ransomes & Rapier 45T 45 ton steam crane† Bachmann Branchline ransomes & Rapier 45T 45 ton steam crane† Bachmann Branchline ransomes & Rapier 45T 45 ton steam crane† Bachmann Branchline ransomes & Rapier 45T 45 ton steam crane† Bachmann Branchline ransomes & Rapier 45T 45 ton steam crane† Bachmann Branchline ransomes & Rapier 45T 45 ton steam crane† Bachmann Branchline ransomes & Rapier 45T 45 ton steam crane† Bachmann Branchline ransomes & Rapier 45T 45 ton steam crane† Bachmann Branchline ransomes & Rapier 45T 45 ton steam crane† Bachmann Branchline ransomes & Rapier 45T 45 ton steam crane† Bachmann Branchline ransomes & Rapier 45T 45 ton steam crane† Bachmann Branchline ransomes & Rapier 45T 45 ton steam crane† Bachmann Branchline ransomes & Rapier 45T 45 ton steam crane† Bachmann Branchline ransomes & Rapier 45T 45 ton steam crane† Bachmann Branchline ransomes & Rapier 45T 45 ton steam crane† Bachmann Branchline ransomes & Rapier 45T 45 ton steam crane† Bachmann Branchline ransomes & Rapier 45T 45 ton steam crane† Bachmann Branchline ransomes & Rapier 45T 45 ton steam crane† Bachmann Branchline ransomes & Rapier 45T 45 ton steam crane† Bachmann Branchline ransomes & Rapier 45T 45 ton steam crane† Bachmann Branchline ransomes & Rapier 45T 45 ton steam crane† Bachmann Branchline ransomes & Rapier 45T 45 ton steam crane† Bachmann Branchline ransomes & Rapier 45T 45 ton steam crane† Bachmann Branchline ransomes & Rapier 45T 45 ton steam crane† Bachmann Branchline ransomes & Rapier 45T 45 ton steam crane† Bachmann Branchline ransomes & Rapier 45T 45 ton steam crane† Bachmann Branchline ransomes & Rapier 45T 45 ton steam crane† Bachmann Branchline ransomes & Rapier 45T 45 ton steam crane† Bachmann Branchline ransomes & Rapier 45T 45 ton steam crane† Bachmann Branchline ransomes & Rapier 45T 45 ton steam crane† Bachmann Branchline ransomes & Rapier 45T 45 ton steam crane† Bachmann Branchline ransomes & Rapier 45T 45 ton steam crane† Bachmann Branchline ransomes & Rapier 45T 45 ton steam crane† Bachmann Branchline ransomes & Rapier 45T 45 ton steam crane† Bachmann Branchline ransomes & Rapier 45T 45 ton steam crane† Bachmann Branchline ransomes & Rapier 45T 45 ton steam crane† Bachmann Branchline ransomes & Rapier 45T 45 ton steam crane† Bachmann Branchline ransomes & Rapier 45T 45 ton steam crane† Bachmann Branchline ransomes & Rapier 45T 45 ton steam crane† Bachmann Branchline ransomes & Rapier 45T 45 ton steam crane† Bachmann Branchline ransomes & Rapier 45T 45 ton steam crane† Bachmann Branchline ransomes & Rapier 45T 45 ton steam crane† Bachmann Branchline ransomes & Rapier 45T 45 ton steam crane† Bachmann Branchline ransomes & Rapier 45T 45 ton steam crane †Bachmann Branchline ransomes & Rapier 45T 45 ton steam crane† Bachmann Branchline ransomes & Rapier 45T 45 ton steam crane† Bachmann Branchline ransomes & Rapier 45T 45 ton steam crane† Bachmann Branchline ransomes & Rapier 45T 45 ton steam crane† Bachmann Branchline ransomes & Rapier 45T 45 ton steam crane† Bachmann Branchline ransomes & Rapier 45T 45 ton steam crane† Bachmann Branchline ransomes & Rapier 45T 45 ton steam crane† Bachmann Branchline ransomes & Rapier 45T 45 ton steam crane† Bachmann Branchline ransomes & Rapier 45T 45 ton steam crane† Bachmann Branchline ransomes & Rapier 45T 45 ton steam crane† Bachmann Branchline ransomes & Rapier 45T 45 ton steam crane† Bachmann Branchline ransomes & Rapier 45T 45 ton steam crane† Bachmann Branchline ransomes & Rapier 45T 45 ton steam crane† Bachmann Branchline ransomes & Rapier 45T 45 ton steam crane† Bachmann Branchline ransomes & Rapier 45T 45 ton steam crane† Bachmann Branchline ransomes & Rapier 45T 45 ton steam crane† Bachmann Branchline ransomes & Rapier 45T 45 ton steam crane† Bachmann Branchline ransomes & Rapier 45T 45 ton steam crane† Bachmann Branchline ransomes & Rapier 45T 45 ton steam crane† Bachmann Branchline ransomes & Rapier 45T 45 ton steam crane† Bachmann Branchline ransomes & Rapier 45T 45 ton steam crane† Bachmann Branchline ransomes & Rapier 45T 45 ton steam crane† Bachmann Branchline ransomes & Rapier 45T 45 ton steam crane† Bachmann Branchline ransomes & Rapier 45T 45 ton steam crane† Bachmann Branchline ransomes & Rapier 45T 45 ton steam crane† Bachmann Branchline ransomes & Rapier 45T 45 ton steam crane† Bachmann Branchline ransomes & Rapier 45T 45 ton steam crane† Bachmann Branchline ransomes & Rapier 45T 45 ton steam crane† Bachmann Branchline ransomes & Rapier 45T 45 ton steam crane† Bachmann Branchline ransomes & Rapier 45T 45 ton steam crane† Bachmann Branchline ransomes & Rapier 45T 45 ton steam crane† Bachmann Branchline ransomes & Rapier 45T 45 ton steam crane† Bachmann Branchline ransomes & Rapier 45T 45 ton steam crane† Bachmann Branchline ransomes & Rapier 45T 45 ton steam crane† Bachmann Branchline ransomes & Rapier 45T 45 ton steam crane† Bachmann Branchline ransomes & Rapier 45T 45 ton steam crane† Bachmann Branchline ransomes & Rapier 45T 45 ton steam crane† Bachmann Branchline ransomes & Rapier 45T 45 ton steam crane† Bachmann Branchline ransomes & Rapier 45T 45 ton steam crane† Bachmann Branchline ransomes & Rapier 45T 45 ton steam crane† Bachmann Branchline ransomes & Rapier 45T 45 ton steam crane† Bachmann Branchline ransomes & Rapier 45T 45 ton steam crane† Bachmann Branchline ransomes & Rapier 45T 45 ton steam crane† Bachmann Branchline ransomes & Rapier 45T 45 ton steam crane† Bachmann Branchline ransomes & Rapier 45T 45 ton steam crane† Bachmann Branchline ransomes & Rapier 45T 45 ton steam crane† Bachmann Branchline ransomes & Rapier 45T 45 ton steam crane† Bachmann Branchline ransomes & Rapier 45T 45 ton steam crane† Bachmann Branchline ransomes & Rapier 45T 45 ton steam crane† Bachmann Branchline ransomes & Rapier 45T 45 ton steam crane† Bachmann Branchline ransomes & Rapier 45T 45 ton steam crane† Bachmann Branchline ransomes & Rapier 45T 45 ton steam crane† Bachmann Branchline ransomes & Rapier 45T 45 ton steam crane† Bachmann Branchline ransomes & Rapier 45T 45 ton steam crane† Bachmann Branchline ransomes & Rapier 45T 45 ton steam crane† Bachmann Branchline ransomes & Rapier 45T 45 ton steam crane† Bachmann Branchline ransomes & Rapier 45T 45 ton steam crane† Bachmann Branchline ransomes & Rapier 45T 45 ton steam crane† Bachmann Branchline ransomes & Rapier 45T 45 ton steam crane† Bachmann Branchline ransomes & Rapier 45T 45 ton steam crane† Bachmann Branchline ransomes & Rapier 45T 45 ton steam crane† Bachmann Branchline ransomes & Rapier 45T 45 ton steam crane† Bachmann Branchline ransomes & Rapier 45T 45 ton steam crane† Bachmann Branchline ransomes & Rapier 45T 45 ton steam crane† Bachmann Branchline ransomes & Rapier 45T 45 ton steam crane† Bachmann Branchline ransomes & Rapier 45T 45 ton steam crane† Bachmann Branchline ransomes & Rapier 45T 45 ton steam crane† Bachmann Branchline ransomes & Rapier 45T 45 ton steam crane† Bachmann Branchline ransomes & Rapier 45T 45 ton steam crane† Bachmann Branchline ransomes & Rapier 45T 45 ton steam crane† Bachmann Branchline ransomes & Rapier 45T 45 ton steam crane† Bachmann Branchline ransomes & Rapier 45T 45 ton steam crane† Bachmann Branchline ransomes & Rapier 45T 45 ton steam crane† Bachmann Branchline ransomes & Rapier 45T 45 ton steam crane† Bachmann Branchline ransomes & Rapier 45T 45 ton steam crane† Bachmann Branchline ransomes & Rapier 45T 45 ton steam crane† Bachmann Branchline ransomes & Rapier 45T 45 ton steam crane† Bachmann Branchline ransomes & Rapier 45T 45 ton steam crane† Bachmann Branchline ransomes & Rapier 45T 45 ton steam crane† Bachmann Branchline ransomes & Rapier 45T 45 ton steam crane† Bachmann Branchline ransomes & Rapier 45T 45 ton steam crane† Bachmann Branchline ransomes & Rapier 45T 45 ton steam crane† Bachmann Branchline ransomes & Rapier 45T 45 ton steam crane† Bachmann Branchline ransomes & Rapier 45T 45 ton steam crane† Bachmann Branchline ransomes & Rapier 45T 45 ton steam crane† Bachmann Branchline ransomes & Rapier 45T 45 ton steam crane† Bachmann Branchline ransomes & Rapier 45T 45 ton steam crane† Bachmann Branchline ransomes & Rapier 45T 45 ton steam crane† Bachmann Branchline ransomes & Rapier 45T 45 ton steam crane† Bachmann Branchline ransomes & Rapier 45T 45 ton steam crane† Bachmann Branchline ransomes & Rapier 45T 45 ton steam crane† Bachmann Branchline ransomes & Rapier 45T 45 ton steam crane† Bachmann Branchline ransomes & Rapier 45T 45 ton steam crane† Bachmann Branchline ransomes & Rapier 45T 45 ton steam crane† Bachmann Branchline ransomes & Rapier 45T 45 ton steam crane† Bachmann Branchline ransomes & Rapier 45T 45 ton steam crane† Bachmann Branchline ransomes & Rapier 45T 45 ton steam crane† Bachmann Branchline ransomes & Rapier 45T 45 ton steam crane Bachmann Branchline ransomes & Rapier 45T 45 ton steam crane Bachmann Branchline ransomes & Rapier 45T 45 ton steam crane† Bachmann Branchline ransomes & Rapier 45T 45 ton steam crane† Bachmann Branchline ransomes & Rapier 45T 45 ton steam crane† Bachmann Branchline ransomes & Rapier 45T 45 ton steam crane† Bachmann Branchline ransomes & Rapier 45T 45 ton steam crane† Bachmann Branchline ransomes & Rapier 45T 45 ton steam crane† Bachmann Branchline ransomes & Rapier 45T 45 ton steam crane† Bachmann Branchline ransomes & Rapier 45T 45 ton steam crane† Bachmann Branchline ransomes & Rapier 45T 45 ton steam crane† Bachmann Branchline ransomes & Rapier 45T 45 ton steam crane† Bachmann Branchline ransomes & Rapier 45T 45 ton steam crane† Bachmann Branchline ransomes & Rapier 45T 45 ton steam crane† Bachmann Branchline ransomes & Rapier 45T 45 ton steam crane† Bachmann Branchline ransomes & Rapier 45T 45 ton steam crane† Bachmann Branchline ransomes & Rapier 45T 45 ton steam crane† Bachmann Branchline ransomes & Rapier 45T 45 ton steam crane† Bachmann Branchline ransomes & Rapier 45T 45 ton steam crane† Bachmann Branchline ransomes & Rapier 45T 45 ton steam crane† Bachmann Branchline ransomes & Rapier 45T 45 ton steam crane† Bachmann Branchline ransomes & Rapier 45T 45 ton steam crane† Bachmann Branchline ransomes & Rapier 45T 45 ton steam crane† Bachmann Branchline ransomes & Rapier 45T 45 ton steam crane† Bachmann Branchline ransomes & Rapier 45T 45 ton steam crane† Bachmann Branchline ransomes & Rapier 45T 45 ton steam crane† Bachmann Branchline ransomes & Rapier 45T 45 ton steam crane† Bachmann Branchline ransomes & Rapier 45T 45 ton steam crane† Bachmann Branchline ransomes & Rapier 45T 45 ton steam crane† Bachmann Branchline ransomes & Rapier 45T 45 ton steam crane† Bachmann Branchline ransomes & Rapier 45T 45 ton steam crane† Bachmann Branchline ransomes & Rapier 45T 45 ton steam crane† Bachmann Branchline ransomes & Rapier 45T 45 ton steam crane† Bachmann Branchline ransomes & Rapier 45T 45 ton steam crane† Bachmann Branchline ransomes & Rapier 45T 45 ton steam crane† Bachmann Branchline ransomes & Rapier 45T 45 ton steam crane† Bachmann Branchline ransomes & Rapier 45T 45 ton steam crane† Bachmann Branchline ransomes & Rapier 45T 45 ton steam crane† Bachmann Branchline ransomes & Rapier 45T 45 ton steam crane† Bachmann Branchline ransomes & Rapier 45T 45 ton steam crane† Bachmann Branchline ransomes & Rapier 45T 45 ton steam crane† Bachmann Branchline ransomes & Rapier 45T 45 ton steam crane† Bachmann Branchline ransomes & Rapier 45T 45 ton steam crane† Bachmann Branchline ransomes & Rapier 45T 45 ton steam crane† Bachmann Branchline ransomes & Rapier 45T 45 ton steam crane† Bachmann Branchline ransomes & Rapier 45T 45 ton steam crane† Bachmann Branchline ransomes & Rapier 45T 45 ton steam crane† Bachmann Branchline ransomes & Rapier 45T 45 ton steam crane† Bachmann Branchline ransomes & Rapier 45T 45 ton steam crane† Bachmann Branchline ransomes & Rapier 45T 45 ton steam crane† Bachmann Branchline ransomes & Rapier 45T 45 ton steam crane† Bachmann Branchline ransomes & Rapier 45T 45 ton steam crane† Bachmann Branchline ransomes & Rapier 45T 45 ton steam crane† Bachmann Branchline ransomes & Rapier 45T 45 ton steam crane† Bachmann Branchline ransomes & Rapier 45T 45 ton steam crane† Bachmann Branchline ransomes & Rapier 45T 45 ton steam crane† Bachmann Branchline ransomes & Rapier 45T 45 ton steam crane† Bachmann Branchline ransomes & Rapier 45T 45 ton steam crane† Bachmann Branchline ransomes & Rapier 45T 45 ton steam crane† Bachmann Branchline ransomes & Rapier 45T 45 ton steam crane† Bachmann Branchline ransomes & Rapier 45T 45 ton steam crane† Bachmann Branchline ransomes & Rapier 45T 45 ton steam crane† Bachmann Branchline ransomes & Rapier 45T 45 ton steam crane† Bachmann Branchline ransomes & Rapier 45T 45 ton steam crane† Bachmann Branchline ransomes & Rapier 45T 45 ton steam crane† Bachmann Branchline ransomes & Rapier 45T 45 ton steam crane† Bachmann Branchline ransomes & Rapier 45T 45 ton steam crane† Bachmann Branchline ransomes & Rapier 45T 45 ton steam crane† Bachmann Branchline ransomes & Rapier 45T 45 ton steam crane† Bachmann Branchline ransomes & Rapier 45T 45 ton steam crane† Bachmann Branchline ransomes & Rapier 45T 45 ton steam crane† Bachmann Branchline ransomes & Rapier 45T 45 ton steam crane† Bachmann Branchline ransomes & Rapier 45T 45 ton steam crane† Bachmann Branchline ransomes & Rapier 45T 45 ton steam crane† Bachmann Branchline ransomes & Rapier 45T 45 ton steam crane† Bachmann Branchline ransomes & Rapier 45T 45 ton steam crane† Bachmann Branchline ransomes & Rapier 45T 45 ton steam crane† Bachmann Branchline ransomes & Rapier 45T 45 ton steam crane† Bachmann Branchline ransomes & Rapier 45T 45 ton steam crane† Bachmann Branchline ransomes & Rapier 45T 45 ton steam crane† Bachmann Branchline ransomes & Rapier 45T 45 ton steam crane† Bachmann Branchline ransomes & Rapier 45T 45 ton steam crane† Bachmann Branchline ransomes & Rapier 45T 45 ton steam crane† Bachmann Branchline ransomes & Rapier 45T 45 ton steam crane† Bachmann Branchline ransomes & Rapier 45T 45 ton steam crane† Bachmann Branchline ransomes & Rapier 45T 45 ton steam crane† Bachmann Branchline ransomes & Rapier 45T 45 ton steam crane† Bachmann Branchline ransomes & Rapier 45T 45 ton steam crane† Bachmann Branchline ransomes & Rapier 45T 45 ton steam crane† Bachmann Branchline ransomes & Rapier 45T 45 ton steam crane† Bachmann Branchline ransomes & Rapier 45T 45 ton steam crane† Bachmann Branchline ransomes & Rapier 45T 45 ton steam crane† Bachmann Branchline ransomes & Rapier 45T 45 ton steam crane† Bachmann Branchline ransomes & Rapier 45T 45 ton steam crane† Bachmann Branchline ransomes & Rapier 45T 45 ton steam crane† Bachmann Branchline ransomes & Rapier 45T 45 ton steam crane† Bachmann Branchline ransomes & Rapier 45T 45 ton steam crane† Bachmann Branchline ransomes & Rapier 45T 45 ton steam crane† Bachmann Branchline ransomes & Rapier 45T 45 ton steam crane† Bachmann Branchline ransomes & Rapier 45T 45 ton steam crane† Bachmann Branchline ransomes & Rapier 45T 45 ton steam crane† Bachmann Branchline ransomes & Rapier 45T 45 ton steam crane† Bachmann Branchline ransomes & Rapier 45T 45 ton steam crane† Bachmann Branchline ransomes & Rapier 45T 45 ton steam crane† Bachmann Branchline ransomes & Rapier 45T 45 ton steam crane† Bachmann Branchline ransomes & Rapier 45T 45 ton steam crane† Bachmann Branchline ransomes & Rapier 45T 45 ton steam crane† Bachmann Branchline ransomes & Rapier 45T 45 ton steam crane† Bachmann Branchline ransomes & Rapier 45T 45 ton steam crane† Bachmann Branchline ransomes & Rapier 45T 45 ton steam crane† Bachmann Branchline ransomes & Rapier 45T 45 ton steam crane† Bachmann Branchline ransomes & Rapier 45T 45 ton steam crane† Bachmann Branchline ransomes & Rapier 45T 45 ton steam crane† Bachmann Branchline ransomes & Rapier 45T 45 ton steam crane† Bachmann Branchline ransomes & Rapier 45T 45 ton steam crane† Bachmann Branchline ransomes & Rapier 45T 45 ton steam crane† Bachmann Branchline ransomes & Rapier 45T 45 ton steam crane† Bachmann Branchline ransomes & Rapier 45T 45 ton steam crane† Bachmann Branchline ransomes & Rapier 45T 45 ton steam crane† Bachmann Branchline ransomes & Rapier 45T 45 ton steam crane† Bachmann Branchline ransomes & Rapier 45T 45 ton steam crane† Bachmann Branchline ransomes & Rapier 45T 45 ton steam crane† Bachmann Branchline ransomes & Rapier 45T 45 ton steam crane† Bachmann Branchline ransomes & Rapier 45T 45 ton steam crane† Bachmann Branchline ransomes & Rapier 45T 45 ton steam crane† Bachmann Branchline ransomes & Rapier 45T 45 ton steam crane †Bachmann Branchline ransomes & Rapier 45T 45 ton steam crane† Bachmann Branchline ransomes & Rapier 45T 45 ton steam crane† Bachmann Branchline ransomes & Rapier 45T 45 ton steam crane† Bachmann Branchline ransomes & Rapier 45T 45 ton steam crane† Bachmann Branchline ransomes & Rapier 45T 45 ton steam crane† Bachmann Branchline ransomes & Rapier 45T 45 ton steam crane† Bachmann Branchline ransomes & Rapier 45T 45 ton steam crane† Bachmann Branchline ransomes & Rapier 45T 45 ton steam crane† Bachmann Branchline ransomes & Rapier 45T 45 ton steam crane† Bachmann Branchline ransomes & Rapier 45T 45 ton steam crane† Bachmann Branchline ransomes & Rapier 45T 45 ton steam crane† Bachmann Branchline ransomes & Rapier 45T 45 ton steam crane† Bachmann Branchline ransomes & Rapier 45T 45 ton steam crane† Bachmann Branchline ransomes & Rapier 45T 45 ton steam crane† Bachmann Branchline ransomes & Rapier 45T 45 ton steam crane† Bachmann Branchline ransomes & Rapier 45T 45 ton steam crane† Bachmann Branchline ransomes & Rapier 45T 45 ton steam crane† Bachmann Branchline ransomes & Rapier 45T 45 ton steam crane† Bachmann Branchline ransomes & Rapier 45T 45 ton steam crane† Bachmann Branchline ransomes & Rapier 45T 45 ton steam crane† Bachmann Branchline ransomes & Rapier 45T 45 ton steam crane† Bachmann Branchline ransomes & Rapier 45T 45 ton steam crane† Bachmann Branchline ransomes & Rapier 45T 45 ton steam crane† Bachmann Branchline ransomes & Rapier 45T 45 ton steam crane† Bachmann Branchline ransomes & Rapier 45T 45 ton steam crane† Bachmann Branchline ransomes & Rapier 45T 45 ton steam crane† Bachmann Branchline ransomes & Rapier 45T 45 ton steam crane† Bachmann Branchline ransomes & Rapier 45T 45 ton steam crane† Bachmann Branchline ransomes & Rapier 45T 45 ton steam crane† Bachmann Branchline ransomes & Rapier 45T 45 ton steam crane† Bachmann Branchline ransomes & Rapier 45T 45 ton steam crane† Bachmann Branchline ransomes & Rapier 45T 45 ton steam crane† Bachmann Branchline ransomes & Rapier 45T 45 ton steam crane† Bachmann Branchline ransomes & Rapier 45T 45 ton steam crane† Bachmann Branchline ransomes & Rapier 45T 45 ton steam crane† Bachmann Branchline ransomes & Rapier 45T 45 ton steam crane† Bachmann Branchline ransomes & Rapier 45T 45 ton steam crane† Bachmann Branchline ransomes & Rapier 45T 45 ton steam crane† Bachmann Branchline ransomes & Rapier 45T 45 ton steam crane† Bachmann Branchline ransomes & Rapier 45T 45 ton steam crane† Bachmann Branchline ransomes & Rapier 45T 45 ton steam crane† Bachmann Branchline ransomes & Rapier 45T 45 ton steam crane† Bachmann Branchline ransomes & Rapier 45T 45 ton steam crane† Bachmann Branchline ransomes & Rapier 45T 45 ton steam crane† Bachmann Branchline ransomes & Rapier 45T 45 ton steam crane† Bachmann Branchline ransomes & Rapier 45T 45 ton steam crane† Bachmann Branchline ransomes & Rapier 45T 45 ton steam crane† Bachmann Branchline ransomes & Rapier 45T 45 ton steam crane† Bachmann Branchline ransomes & Rapier 45T 45 ton steam crane† Bachmann Branchline ransomes & Rapier 45T 45 ton steam crane† Bachmann Branchline ransomes & Rapier 45T 45 ton steam crane† Bachmann Branchline ransomes & Rapier 45T 45 ton steam crane† Bachmann Branchline ransomes & Rapier 45T 45 ton steam crane† Bachmann Branchline ransomes & Rapier 45T 45 ton steam crane† Bachmann Branchline ransomes & Rapier 45T 45 ton steam crane† Bachmann Branchline ransomes & Rapier 45T 45 ton steam crane† Bachmann Branchline ransomes & Rapier 45T 45 ton steam crane† Bachmann Branchline ransomes & Rapier 45T 45 ton steam crane† Bachmann Branchline ransomes & Rapier 45T 45 ton steam crane† Bachmann Branchline ransomes & Rapier 45T 45 ton steam crane† Bachmann Branchline ransomes & Rapier 45T 45 ton steam crane† Bachmann Branchline ransomes & Rapier 45T 45 ton steam crane† Bachmann Branchline ransomes & Rapier 45T 45 ton steam crane† Bachmann Branchline ransomes & Rapier 45T 45 ton steam crane† Bachmann Branchline ransomes & Rapier 45T 45 ton steam crane† Bachmann Branchline ransomes & Rapier 45T 45 ton steam crane† Bachmann Branchline ransomes & Rapier 45T 45 ton steam crane† Bachmann Branchline ransomes & Rapier 45T 45 ton steam crane† Bachmann Branchline ransomes & Rapier 45T 45 ton steam crane† Bachmann Branchline ransomes & Rapier 45T 45 ton steam crane† Bachmann Branchline ransomes & Rapier 45T 45 ton steam crane† Bachmann Branchline ransomes & Rapier 45T 45 ton steam crane† Bachmann Branchline ransomes & Rapier 45T 45 ton steam crane† Bachmann Branchline ransomes & Rapier 45T 45 ton steam crane† Bachmann Branchline ransomes & Rapier 45T 45 ton steam crane† Bachmann Branchline ransomes & Rapier 45T 45 ton steam crane† Bachmann Branchline ransomes & Rapier 45T 45 ton steam crane† Bachmann Branchline ransomes & Rapier 45T 45 ton steam crane† Bachmann Branchline ransomes & Rapier 45T 45 ton steam crane† Bachmann Branchline ransomes & Rapier 45T 45 ton steam crane† Bachmann Branchline ransomes & Rapier 45T 45 ton steam crane† Bachmann Branchline ransomes & Rapier 45T 45 ton steam crane† Bachmann Branchline ransomes & Rapier 45T 45 ton steam crane† Bachmann Branchline ransomes & Rapier 45T 45 ton steam crane† Bachmann Branchline ransomes & Rapier 45T 45 ton steam crane† Bachmann Branchline ransomes & Rapier 45T 45 ton steam crane† Bachmann Branchline ransomes & Rapier 45T 45 ton steam crane† Bachmann Branchline ransomes & Rapier 45T 45 ton steam crane† Bachmann Branchline ransomes & Rapier 45T 45 ton steam crane† Bachmann Branchline ransomes & Rapier 45T 45 ton steam crane† Bachmann Branchline ransomes & Rapier 45T 45 ton steam crane† Bachmann Branchline ransomes & Rapier 45T 45 ton steam crane† Bachmann Branchline ransomes & Rapier 45T 45 ton steam crane† Bachmann Branchline ransomes & Rapier 45T 45 ton steam crane† Bachmann Branchline ransomes & Rapier 45T 45 ton steam crane† Bachmann Branchline ransomes & Rapier 45T 45 ton steam crane† Bachmann Branchline ransomes & Rapier 45T 45 ton steam crane† Bachmann Branchline ransomes & Rapier 45T 45 ton steam crane† Bachmann Branchline ransomes & Rapier 45T 45 ton steam crane† Bachmann Branchline ransomes & Rapier 45T 45 ton steam crane† Bachmann Branchline ransomes & Rapier 45T 45 ton steam crane† Bachmann Branchline ransomes & Rapier 45T 45 ton steam crane† Bachmann Branchline ransomes & Rapier 45T 45 ton steam crane† Bachmann Branchline ransomes & Rapier 45T 45 ton steam crane† Bachmann Branchline ransomes & Rapier 45T 45 ton steam crane† Bachmann Branchline ransomes & Rapier 45T 45 ton steam crane† Bachmann Branchline ransomes & Rapier 45T 45 ton steam crane† Bachmann Branchline ransomes & Rapier 45T 45 ton steam crane† Bachmann Branchline ransomes & Rapier 45T 45 ton steam crane† Bachmann Branchline ransomes & Rapier 45T 45 ton steam crane† Bachmann Branchline ransomes & Rapier 45T 45 ton steam crane† Bachmann Branchline ransomes & Rapier 45T 45 ton steam crane† Bachmann Branchline ransomes & Rapier 45T 45 ton steam crane† Bachmann Branchline ransomes & Rapier 45T 45 ton steam crane† Bachmann Branchline ransomes & Rapier 45T 45 ton steam crane† Bachmann Branchline ransomes & Rapier 45T 45 ton steam crane† Bachmann Branchline ransomes & Rapier 45T 45 ton steam crane† Bachmann Branchline ransomes & Rapier 45T 45 ton steam crane† Bachmann Branchline ransomes & Rapier 45T 45 ton steam crane† Bachmann Branchline ransomes & Rapier 45T 45 ton steam crane† Bachmann Branchline ransomes & Rapier 45T 45 ton steam crane† Bachmann Branchline ransomes & Rapier 45T 45 ton steam crane† Bachmann Branchline ransomes & Rapier 45T 45 ton steam crane† Bachmann Branchline ransomes & Rapier 45T 45 ton steam crane† Bachmann Branchline ransomes & Rapier 45T 45 ton steam crane† Bachmann Branchline ransomes & Rapier 45T 45 ton steam crane† Bachmann Branchline ransomes & Rapier 45T 45 ton steam crane† Bachmann Branchline ransomes & Rapier 45T 45 ton steam crane †Bachmann Branchline ransomes & Rapier 45T 45 ton steam crane† Bachmann Branchline ransomes & Rapier 45T 45 ton steam crane† Bachmann Branchline ransomes & Rapier 45T 45 ton steam crane† Bachmann Branchline ransomes & Rapier 45T 45 ton steam crane† Bachmann Branchline ransomes & Rapier 45T 45 ton steam crane† Bachmann Branchline ransomes & Rapier 45T 45 ton steam crane† Bachmann Branchline ransomes & Rapier 45T 45 ton steam crane† Bachmann Branchline ransomes & Rapier 45T 45 ton steam crane† Bachmann Branchline ransomes & Rapier 45T 45 ton steam crane† Bachmann Branchline ransomes & Rapier 45T 45 ton steam crane† Bachmann Branchline ransomes & Rapier 45T 45 ton steam crane† Bachmann Branchline ransomes & Rapier 45T 45 ton steam crane† Bachmann Branchline ransomes & Rapier 45T 45 ton steam crane† Bachmann Branchline ransomes & Rapier 45T 45 ton steam crane† Bachmann Branchline ransomes & Rapier 45T 45 ton steam crane† Bachmann Branchline ransomes & Rapier 45T 45 ton steam crane† Bachmann Branchline ransomes & Rapier 45T 45 ton steam crane† Bachmann Branchline ransomes & Rapier 45T 45 ton steam crane† Bachmann Branchline ransomes & Rapier 45T 45 ton steam crane† Bachmann Branchline ransomes & Rapier 45T 45 ton steam crane† Bachmann Branchline ransomes & Rapier 45T 45 ton steam crane† Bachmann Branchline ransomes & Rapier 45T 45 ton steam crane† Bachmann Branchline ransomes & Rapier 45T 45 ton steam crane† Bachmann Branchline ransomes & Rapier 45T 45 ton steam crane† Bachmann Branchline ransomes & Rapier 45T 45 ton steam crane† Bachmann Branchline ransomes & Rapier 45T 45 ton steam crane† Bachmann Branchline ransomes & Rapier 45T 45 ton steam crane† Bachmann Branchline ransomes & Rapier 45T 45 ton steam crane† Bachmann Branchline ransomes & Rapier 45T 45 ton steam crane† Bachmann Branchline ransomes & Rapier 45T 45 ton steam crane† Bachmann Branchline ransomes & Rapier 45T 45 ton steam crane† Bachmann Branchline ransomes & Rapier 45T 45 ton steam crane† Bachmann Branchline ransomes & Rapier 45T 45 ton steam crane† Bachmann Branchline ransomes & Rapier 45T 45 ton steam crane† Bachmann Branchline ransomes & Rapier 45T 45 ton steam crane† Bachmann Branchline ransomes & Rapier 45T 45 ton steam crane† Bachmann Branchline ransomes & Rapier 45T 45 ton steam crane† Bachmann Branchline ransomes & Rapier 45T 45 ton steam crane† Bachmann Branchline ransomes & Rapier 45T 45 ton steam crane† Bachmann Branchline ransomes & Rapier 45T 45 ton steam crane† Bachmann Branchline ransomes & Rapier 45T 45 ton steam crane† Bachmann Branchline ransomes & Rapier 45T 45 ton steam crane† Bachmann Branchline ransomes & Rapier 45T 45 ton steam crane† Bachmann Branchline ransomes & Rapier 45T 45 ton steam crane† Bachmann Branchline ransomes & Rapier 45T 45 ton steam crane† Bachmann Branchline ransomes & Rapier 45T 45 ton steam crane† Bachmann Branchline ransomes & Rapier 45T 45 ton steam crane† Bachmann Branchline ransomes & Rapier 45T 45 ton steam crane† Bachmann Branchline ransomes & Rapier 45T 45 ton steam crane† Bachmann Branchline ransomes & Rapier 45T 45 ton steam crane† Bachmann Branchline ransomes & Rapier 45T 45 ton steam crane† Bachmann Branchline ransomes & Rapier 45T 45 ton steam crane† Bachmann Branchline ransomes & Rapier 45T 45 ton steam crane† Bachmann Branchline ransomes & Rapier 45T 45 ton steam crane† Bachmann Branchline ransomes & Rapier 45T 45 ton steam crane† Bachmann Branchline ransomes & Rapier 45T 45 ton steam crane† Bachmann Branchline ransomes & Rapier 45T 45 ton steam crane† Bachmann Branchline ransomes & Rapier 45T 45 ton steam crane† Bachmann Branchline ransomes & Rapier 45T 45 ton steam crane† Bachmann Branchline ransomes & Rapier 45T 45 ton steam crane† Bachmann Branchline ransomes & Rapier 45T 45 ton steam crane† Bachmann Branchline ransomes & Rapier 45T 45 ton steam crane† Bachmann Branchline ransomes & Rapier 45T 45 ton steam crane† Bachmann Branchline ransomes & Rapier 45T 45 ton steam crane† Bachmann Branchline ransomes & Rapier 45T 45 ton steam crane† Bachmann Branchline ransomes & Rapier 45T 45 ton steam crane† Bachmann Branchline ransomes & Rapier 45T 45 ton steam crane† Bachmann Branchline ransomes & Rapier 45T 45 ton steam crane† Bachmann Branchline ransomes & Rapier 45T 45 ton steam crane† Bachmann Branchline ransomes & Rapier 45T 45 ton steam crane† Bachmann Branchline ransomes & Rapier 45T 45 ton steam crane† Bachmann Branchline ransomes & Rapier 45T 45 ton steam crane† Bachmann Branchline ransomes & Rapier 45T 45 ton steam crane† Bachmann Branchline ransomes & Rapier 45T 45 ton steam crane† Bachmann Branchline ransomes & Rapier 45T 45 ton steam crane† Bachmann Branchline ransomes & Rapier 45T 45 ton steam crane† Bachmann Branchline ransomes & Rapier 45T 45 ton steam crane† Bachmann Branchline ransomes & Rapier 45T 45 ton steam crane† Bachmann Branchline ransomes & Rapier 45T 45 ton steam crane† Bachmann Branchline ransomes & Rapier 45T 45 ton steam crane† Bachmann Branchline ransomes & Rapier 45T 45 ton steam crane† Bachmann Branchline ransomes & Rapier 45T 45 ton steam crane† Bachmann Branchline ransomes & Rapier 45T 45 ton steam crane† Bachmann Branchline ransomes & Rapier 45T 45 ton steam crane† Bachmann Branchline ransomes & Rapier 45T 45 ton steam crane† Bachmann Branchline ransomes & Rapier 45T 45 ton steam crane† Bachmann Branchline ransomes & Rapier 45T 45 ton steam crane† Bachmann Branchline ransomes & Rapier 45T 45 ton steam crane† Bachmann Branchline ransomes & Rapier 45T 45 ton steam crane† Bachmann Branchline ransomes & Rapier 45T 45 ton steam crane† Bachmann Branchline ransomes & Rapier 45T 45 ton steam crane† Bachmann Branchline ransomes & Rapier 45T 45 ton steam crane† Bachmann Branchline ransomes & Rapier 45T 45 ton steam crane† Bachmann Branchline ransomes & Rapier 45T 45 ton steam crane† Bachmann Branchline ransomes & Rapier 45T 45 ton steam crane† Bachmann Branchline ransomes & Rapier 45T 45 ton steam crane† Bachmann Branchline ransomes & Rapier 45T 45 ton steam crane† Bachmann Branchline ransomes & Rapier 45T 45 ton steam crane† Bachmann Branchline ransomes & Rapier 45T 45 ton steam crane† Bachmann Branchline ransomes & Rapier 45T 45 ton steam crane† Bachmann Branchline ransomes & Rapier 45T 45 ton steam crane† Bachmann Branchline ransomes & Rapier 45T 45 ton steam crane† Bachmann Branchline ransomes & Rapier 45T 45 ton steam crane† Bachmann Branchline ransomes & Rapier 45T 45 ton steam crane† Bachmann Branchline ransomes & Rapier 45T 45 ton steam crane† Bachmann Branchline ransomes & Rapier 45T 45 ton steam crane† Bachmann Branchline ransomes & Rapier 45T 45 ton steam crane† Bachmann Branchline ransomes & Rapier 45T 45 ton steam crane† Bachmann Branchline ransomes & Rapier 45T 45 ton steam crane† Bachmann Branchline ransomes & Rapier 45T 45 ton steam crane† Bachmann Branchline ransomes & Rapier 45T 45 ton steam crane† Bachmann Branchline ransomes & Rapier 45T 45 ton steam crane† Bachmann Branchline ransomes & Rapier 45T 45 ton steam crane† Bachmann Branchline ransomes & Rapier 45T 45 ton steam crane† Bachmann Branchline ransomes & Rapier 45T 45 ton steam crane† Bachmann Branchline ransomes & Rapier 45T 45 ton steam crane† Bachmann Branchline ransomes & Rapier 45T 45 ton steam crane† Bachmann Branchline ransomes & Rapier 45T 45 ton steam crane† Bachmann Branchline ransomes & Rapier 45T 45 ton steam crane† Bachmann Branchline ransomes & Rapier 45T 45 ton steam crane† Bachmann Branchline ransomes & Rapier 45T 45 ton steam crane† Bachmann Branchline ransomes & Rapier 45T 45 ton steam crane† Bachmann Branchline ransomes & Rapier 45T 45 ton steam crane† Bachmann Branchline ransomes & Rapier 45T 45 ton steam crane† Bachmann Branchline ransomes & Rapier 45T 45 ton steam crane† Bachmann Branchline ransomes & Rapier 45T 45 ton steam crane† Bachmann Branchline ransomes & Rapier 45T 45 ton steam crane† Bachmann Branchline ransomes & Rapier 45T 45 ton steam crane †Bachmann Branchline ransomes & Rapier 45T 45 ton steam crane† Bachmann Branchline ransomes & Rapier 45T 45 ton steam crane† Bachmann Branchline ransomes & Rapier 45T 45 ton steam crane† Bachmann Branchline ransomes & Rapier 45T 45 ton steam crane† Bachmann Branchline ransomes & Rapier 45T 45 ton steam crane† Bachmann Branchline ransomes & Rapier 45T 45 ton steam crane† Bachmann Branchline ransomes & Rapier 45T 45 ton steam crane† Bachmann Branchline ransomes & Rapier 45T 45 ton steam crane† Bachmann Branchline ransomes & Rapier 45T 45 ton steam crane† Bachmann Branchline ransomes & Rapier 45T 45 ton steam crane† Bachmann Branchline ransomes & Rapier 45T 45 ton steam crane† Bachmann Branchline ransomes & Rapier 45T 45 ton steam crane† Bachmann Branchline ransomes & Rapier 45T 45 ton steam crane† Bachmann Branchline ransomes & Rapier 45T 45 ton steam crane† Bachmann Branchline ransomes & Rapier 45T 45 ton steam crane† Bachmann Branchline ransomes & Rapier 45T 45 ton steam crane† Bachmann Branchline ransomes & Rapier 45T 45 ton steam crane† Bachmann Branchline ransomes & Rapier 45T 45 ton steam crane† Bachmann Branchline ransomes & Rapier 45T 45 ton steam crane† Bachmann Branchline ransomes & Rapier 45T 45 ton steam crane† Bachmann Branchline ransomes & Rapier 45T 45 ton steam crane† Bachmann Branchline ransomes & Rapier 45T 45 ton steam crane† Bachmann Branchline ransomes & Rapier 45T 45 ton steam crane† Bachmann Branchline ransomes & Rapier 45T 45 ton steam crane† Bachmann Branchline ransomes & Rapier 45T 45 ton steam crane† Bachmann Branchline ransomes & Rapier 45T 45 ton steam crane† Bachmann Branchline ransomes & Rapier 45T 45 ton steam crane† Bachmann Branchline ransomes & Rapier 45T 45 ton steam crane† Bachmann Branchline ransomes & Rapier 45T 45 ton steam crane† Bachmann Branchline ransomes & Rapier 45T 45 ton steam crane† Bachmann Branchline ransomes & Rapier 45T 45 ton steam crane† Bachmann Branchline ransomes & Rapier 45T 45 ton steam crane† Bachmann Branchline ransomes & Rapier 45T 45 ton steam crane† Bachmann Branchline ransomes & Rapier 45T 45 ton steam crane† Bachmann Branchline ransomes & Rapier 45T 45 ton steam crane† Bachmann Branchline ransomes & Rapier 45T 45 ton steam crane† Bachmann Branchline ransomes & Rapier 45T 45 ton steam crane† Bachmann Branchline ransomes & Rapier 45T 45 ton steam crane† Bachmann Branchline ransomes & Rapier 45T 45 ton steam crane† Bachmann Branchline ransomes & Rapier 45T 45 ton steam crane† Bachmann Branchline ransomes & Rapier 45T 45 ton steam crane† Bachmann Branchline ransomes & Rapier 45T 45 ton steam crane† Bachmann Branchline ransomes & Rapier 45T 45 ton steam crane† Bachmann Branchline ransomes & Rapier 45T 45 ton steam crane† Bachmann Branchline ransomes & Rapier 45T 45 ton steam crane† Bachmann Branchline ransomes & Rapier 45T 45 ton steam crane† Bachmann Branchline ransomes & Rapier 45T 45 ton steam crane† Bachmann Branchline ransomes & Rapier 45T 45 ton steam crane† Bachmann Branchline ransomes & Rapier 45T 45 ton steam crane† Bachmann Branchline ransomes & Rapier 45T 45 ton steam crane† Bachmann Branchline ransomes & Rapier 45T 45 ton steam crane† Bachmann Branchline ransomes & Rapier 45T 45 ton steam crane† Bachmann Branchline ransomes & Rapier 45T 45 ton steam crane† Bachmann Branchline ransomes & Rapier 45T 45 ton steam crane† Bachmann Branchline ransomes & Rapier 45T 45 ton steam crane† Bachmann Branchline ransomes & Rapier 45T 45 ton steam crane† Bachmann Branchline ransomes & Rapier 45T 45 ton steam crane† Bachmann Branchline ransomes & Rapier 45T 45 ton steam crane† Bachmann Branchline ransomes & Rapier 45T 45 ton steam crane† Bachmann Branchline ransomes & Rapier 45T 45 ton steam crane† Bachmann Branchline ransomes & Rapier 45T 45 ton steam crane† Bachmann Branchline ransomes & Rapier 45T 45 ton steam crane† Bachmann Branchline ransomes & Rapier 45T 45 ton steam crane† Bachmann Branchline ransomes & Rapier 45T 45 ton steam crane† Bachmann Branchline ransomes & Rapier 45T 45 ton steam crane† Bachmann Branchline ransomes & Rapier 45T 45 ton steam crane† Bachmann Branchline ransomes & Rapier 45T 45 ton steam crane† Bachmann Branchline ransomes & Rapier 45T 45 ton steam crane† Bachmann Branchline ransomes & Rapier 45T 45 ton steam crane† Bachmann Branchline ransomes & Rapier 45T 45 ton steam crane† Bachmann Branchline ransomes & Rapier 45T 45 ton steam crane† Bachmann Branchline ransomes & Rapier 45T 45 ton steam crane† Bachmann Branchline ransomes & Rapier 45T 45 ton steam crane† Bachmann Branchline ransomes & Rapier 45T 45 ton steam crane† Bachmann Branchline ransomes & Rapier 45T 45 ton steam crane† Bachmann Branchline ransomes & Rapier 45T 45 ton steam crane† Bachmann Branchline ransomes & Rapier 45T 45 ton steam crane† Bachmann Branchline ransomes & Rapier 45T 45 ton steam crane† Bachmann Branchline ransomes & Rapier 45T 45 ton steam crane† Bachmann Branchline ransomes & Rapier 45T 45 ton steam crane† Bachmann Branchline ransomes & Rapier 45T 45 ton steam crane† Bachmann Branchline ransomes & Rapier 45T 45 ton steam crane Bachmann Branchline ransomes & Rapier 45T 45 ton steam crane Bachmann Branchline ransomes & Rapier 45T 45 ton steam crane† Bachmann Branchline ransomes & Rapier 45T 45 ton steam crane† Bachmann Branchline ransomes & Rapier 45T 45 ton steam crane† Bachmann Branchline ransomes & Rapier 45T 45 ton steam crane† Bachmann Branchline ransomes & Rapier 45T 45 ton steam crane† Bachmann Branchline ransomes & Rapier 45T 45 ton steam crane† Bachmann Branchline ransomes & Rapier 45T 45 ton steam crane† Bachmann Branchline ransomes & Rapier 45T 45 ton steam crane† Bachmann Branchline ransomes & Rapier 45T 45 ton steam crane† Bachmann Branchline ransomes & Rapier 45T 45 ton steam crane† Bachmann Branchline ransomes & Rapier 45T 45 ton steam crane† Bachmann Branchline ransomes & Rapier 45T 45 ton steam crane †Bachmann Branchline ransomes & Rapier 45T 45 ton steam crane† Bachmann Branchline ransomes & Rapier 45T 45 ton steam crane† Bachmann Branchline ransomes & Rapier 45T 45 ton steam crane† Bachmann Branchline ransomes & Rapier 45T 45 ton steam crane† Bachmann Branchline ransomes & Rapier 45T 45 ton steam crane† Bachmann Branchline ransomes & Rapier 45T 45 ton steam crane† Bachmann Branchline ransomes & Rapier 45T 45 ton steam crane† Bachmann Branchline ransomes & Rapier 45T 45 ton steam crane† Bachmann Branchline ransomes & Rapier 45T 45 ton steam crane† Bachmann Branchline ransomes & Rapier 45T 45 ton steam crane† Bachmann Branchline ransomes & Rapier 45T 45 ton steam crane† Bachmann Branchline ransomes & Rapier 45T 45 ton steam crane† Bachmann Branchline ransomes & Rapier 45T 45 ton steam crane† Bachmann Branchline ransomes & Rapier 45T 45 ton steam crane† Bachmann Branchline ransomes & Rapier 45T 45 ton steam crane† Bachmann Branchline ransomes & Rapier 45T 45 ton steam crane† Bachmann Branchline ransomes & Rapier 45T 45 ton steam crane† Bachmann Branchline ransomes & Rapier 45T 45 ton steam crane† Bachmann Branchline ransomes & Rapier 45T 45 ton steam crane† Bachmann Branchline ransomes & Rapier 45T 45 ton steam crane† Bachmann Branchline ransomes & Rapier 45T 45 ton steam crane† Bachmann Branchline ransomes & Rapier 45T 45 ton steam crane† Bachmann Branchline ransomes & Rapier 45T 45 ton steam crane† Bachmann Branchline ransomes & Rapier 45T 45 ton steam crane† Bachmann Branchline ransomes & Rapier 45T 45 ton steam crane† Bachmann Branchline ransomes & Rapier 45T 45 ton steam crane† Bachmann Branchline ransomes & Rapier 45T 45 ton steam crane† Bachmann Branchline ransomes & Rapier 45T 45 ton steam crane† Bachmann Branchline ransomes & Rapier 45T 45 ton steam crane† Bachmann Branchline ransomes & Rapier 45T 45 ton steam crane† Bachmann Branchline ransomes & Rapier 45T 45 ton steam crane† Bachmann Branchline ransomes & Rapier 45T 45 ton steam crane† Bachmann Branchline ransomes & Rapier 45T 45 ton steam crane† Bachmann Branchline ransomes & Rapier 45T 45 ton steam crane† Bachmann Branchline ransomes & Rapier 45T 45 ton steam crane† Bachmann Branchline ransomes & Rapier 45T 45 ton steam crane† Bachmann Branchline ransomes & Rapier 45T 45 ton steam crane† Bachmann Branchline ransomes & Rapier 45T 45 ton steam crane† Bachmann Branchline ransomes & Rapier 45T 45 ton steam crane† Bachmann Branchline ransomes & Rapier 45T 45 ton steam crane† Bachmann Branchline ransomes & Rapier 45T 45 ton steam crane† Bachmann Branchline ransomes & Rapier 45T 45 ton steam crane† Bachmann Branchline ransomes & Rapier 45T 45 ton steam crane† Bachmann Branchline ransomes & Rapier 45T 45 ton steam crane† Bachmann Branchline ransomes & Rapier 45T 45 ton steam crane† Bachmann Branchline ransomes & Rapier 45T 45 ton steam crane† Bachmann Branchline ransomes & Rapier 45T 45 ton steam crane† Bachmann Branchline ransomes & Rapier 45T 45 ton steam crane† Bachmann Branchline ransomes & Rapier 45T 45 ton steam crane† Bachmann Branchline ransomes & Rapier 45T 45 ton steam crane† Bachmann Branchline ransomes & Rapier 45T 45 ton steam crane† Bachmann Branchline ransomes & Rapier 45T 45 ton steam crane† Bachmann Branchline ransomes & Rapier 45T 45 ton steam crane† Bachmann Branchline ransomes & Rapier 45T 45 ton steam crane† Bachmann Branchline ransomes & Rapier 45T 45 ton steam crane† Bachmann Branchline ransomes & Rapier 45T 45 ton steam crane† Bachmann Branchline ransomes & Rapier 45T 45 ton steam crane† Bachmann Branchline ransomes & Rapier 45T 45 ton steam crane† Bachmann Branchline ransomes & Rapier 45T 45 ton steam crane† Bachmann Branchline ransomes & Rapier 45T 45 ton steam crane† Bachmann Branchline ransomes & Rapier 45T 45 ton steam crane† Bachmann Branchline ransomes & Rapier 45T 45 ton steam crane† Bachmann Branchline ransomes & Rapier 45T 45 ton steam crane† Bachmann Branchline ransomes & Rapier 45T 45 ton steam crane† Bachmann Branchline ransomes & Rapier 45T 45 ton steam crane† Bachmann Branchline ransomes & Rapier 45T 45 ton steam crane† Bachmann Branchline ransomes & Rapier 45T 45 ton steam crane† Bachmann Branchline ransomes & Rapier 45T 45 ton steam crane† Bachmann Branchline ransomes & Rapier 45T 45 ton steam crane† Bachmann Branchline ransomes & Rapier 45T 45 ton steam crane† Bachmann Branchline ransomes & Rapier 45T 45 ton steam crane† Bachmann Branchline ransomes & Rapier 45T 45 ton steam crane† Bachmann Branchline ransomes & Rapier 45T 45 ton steam crane† Bachmann Branchline ransomes & Rapier 45T 45 ton steam crane† Bachmann Branchline ransomes & Rapier 45T 45 ton steam crane† Bachmann Branchline ransomes & Rapier 45T 45 ton steam crane† Bachmann Branchline ransomes & Rapier 45T 45 ton steam crane† Bachmann Branchline ransomes & Rapier 45T 45 ton steam crane† Bachmann Branchline ransomes & Rapier 45T 45 ton steam crane† Bachmann Branchline ransomes & Rapier 45T 45 ton steam crane† Bachmann Branchline ransomes & Rapier 45T 45 ton steam crane† Bachmann Branchline ransomes & Rapier 45T 45 ton steam crane† Bachmann Branchline ransomes & Rapier 45T 45 ton steam crane† Bachmann Branchline ransomes & Rapier 45T 45 ton steam crane† Bachmann Branchline ransomes & Rapier 45T 45 ton steam crane† Bachmann Branchline ransomes & Rapier 45T 45 ton steam crane† Bachmann Branchline ransomes & Rapier 45T 45 ton steam crane† Bachmann Branchline ransomes & Rapier 45T 45 ton steam crane† Bachmann Branchline ransomes & Rapier 45T 45 ton steam crane† Bachmann Branchline ransomes & Rapier 45T 45 ton steam crane† Bachmann Branchline ransomes & Rapier 45T 45 ton steam crane† Bachmann Branchline ransomes & Rapier 45T 45 ton steam crane† Bachmann Branchline ransomes & Rapier 45T 45 ton steam crane† Bachmann Branchline ransomes & Rapier 45T 45 ton steam crane† Bachmann Branchline ransomes & Rapier 45T 45 ton steam crane† Bachmann Branchline ransomes & Rapier 45T 45 ton steam crane† Bachmann Branchline ransomes & Rapier 45T 45 ton steam crane† Bachmann Branchline ransomes & Rapier 45T 45 ton steam crane† Bachmann Branchline ransomes & Rapier 45T 45 ton steam crane† Bachmann Branchline ransomes & Rapier 45T 45 ton steam crane† Bachmann Branchline ransomes & Rapier 45T 45 ton steam crane† Bachmann Branchline ransomes & Rapier 45T 45 ton steam crane† Bachmann Branchline ransomes & Rapier 45T 45 ton steam crane† Bachmann Branchline ransomes & Rapier 45T 45 ton steam crane† Bachmann Branchline ransomes & Rapier 45T 45 ton steam crane† Bachmann Branchline ransomes & Rapier 45T 45 ton steam crane† Bachmann Branchline ransomes & Rapier 45T 45 ton steam crane† Bachmann Branchline ransomes & Rapier 45T 45 ton steam crane† Bachmann Branchline ransomes & Rapier 45T 45 ton steam crane† Bachmann Branchline ransomes & Rapier 45T 45 ton steam crane† Bachmann Branchline ransomes & Rapier 45T 45 ton steam crane† Bachmann Branchline ransomes & Rapier 45T 45 ton steam crane† Bachmann Branchline ransomes & Rapier 45T 45 ton steam crane† Bachmann Branchline ransomes & Rapier 45T 45 ton steam crane† Bachmann Branchline ransomes & Rapier 45T 45 ton steam crane† Bachmann Branchline ransomes & Rapier 45T 45 ton steam crane† Bachmann Branchline ransomes & Rapier 45T 45 ton steam crane† Bachmann Branchline ransomes & Rapier 45T 45 ton steam crane† Bachmann Branchline ransomes & Rapier 45T 45 ton steam crane† Bachmann Branchline ransomes & Rapier 45T 45 ton steam crane† Bachmann Branchline ransomes & Rapier 45T 45 ton steam crane† Bachmann Branchline ransomes & Rapier 45T 45 ton steam crane† Bachmann Branchline ransomes & Rapier 45T 45 ton steam crane† Bachmann Branchline ransomes & Rapier 45T 45 ton steam crane† Bachmann Branchline ransomes & Rapier 45T 45 ton steam crane† Bachmann Branchline ransomes & Rapier 45T 45 ton steam crane† Bachmann Branchline ransomes & Rapier 45T 45 ton steam crane† Bachmann Branchline ransomes & Rapier 45T 45 ton steam crane †Bachmann Branchline ransomes & Rapier 45T 45 ton steam crane† Bachmann Branchline ransomes & Rapier 45T 45 ton steam crane† Bachmann Branchline ransomes & Rapier 45T 45 ton steam crane† Bachmann Branchline ransomes & Rapier 45T 45 ton steam crane† Bachmann Branchline ransomes & Rapier 45T 45 ton steam crane† Bachmann Branchline ransomes & Rapier 45T 45 ton steam crane† Bachmann Branchline ransomes & Rapier 45T 45 ton steam crane† Bachmann Branchline ransomes & Rapier 45T 45 ton steam crane† Bachmann Branchline ransomes & Rapier 45T 45 ton steam crane† Bachmann Branchline ransomes & Rapier 45T 45 ton steam crane† Bachmann Branchline ransomes & Rapier 45T 45 ton steam crane† Bachmann Branchline ransomes & Rapier 45T 45 ton steam crane† Bachmann Branchline ransomes & Rapier 45T 45 ton steam crane† Bachmann Branchline ransomes & Rapier 45T 45 ton steam crane† Bachmann Branchline ransomes & Rapier 45T 45 ton steam crane† Bachmann Branchline ransomes & Rapier 45T 45 ton steam crane† Bachmann Branchline ransomes & Rapier 45T 45 ton steam crane† Bachmann Branchline ransomes & Rapier 45T 45 ton steam crane† Bachmann Branchline ransomes & Rapier 45T 45 ton steam crane† Bachmann Branchline ransomes & Rapier 45T 45 ton steam crane† Bachmann Branchline ransomes & Rapier 45T 45 ton steam crane† Bachmann Branchline ransomes & Rapier 45T 45 ton steam crane† Bachmann Branchline ransomes & Rapier 45T 45 ton steam crane† Bachmann Branchline ransomes & Rapier 45T 45 ton steam crane† Bachmann Branchline ransomes & Rapier 45T 45 ton steam crane† Bachmann Branchline ransomes & Rapier 45T 45 ton steam crane† Bachmann Branchline ransomes & Rapier 45T 45 ton steam crane† Bachmann Branchline ransomes & Rapier 45T 45 ton steam crane† Bachmann Branchline ransomes & Rapier 45T 45 ton steam crane† Bachmann Branchline ransomes & Rapier 45T 45 ton steam crane† Bachmann Branchline ransomes & Rapier 45T 45 ton steam crane† Bachmann Branchline ransomes & Rapier 45T 45 ton steam crane† Bachmann Branchline ransomes & Rapier 45T 45 ton steam crane† Bachmann Branchline ransomes & Rapier 45T 45 ton steam crane† Bachmann Branchline ransomes & Rapier 45T 45 ton steam crane† Bachmann Branchline ransomes & Rapier 45T 45 ton steam crane† Bachmann Branchline ransomes & Rapier 45T 45 ton steam crane† Bachmann Branchline ransomes & Rapier 45T 45 ton steam crane† Bachmann Branchline ransomes & Rapier 45T 45 ton steam crane† Bachmann Branchline ransomes & Rapier 45T 45 ton steam crane† Bachmann Branchline ransomes & Rapier 45T 45 ton steam crane† Bachmann Branchline ransomes & Rapier 45T 45 ton steam crane† Bachmann Branchline ransomes & Rapier 45T 45 ton steam crane† Bachmann Branchline ransomes & Rapier 45T 45 ton steam crane† Bachmann Branchline ransomes & Rapier 45T 45 ton steam crane† Bachmann Branchline ransomes & Rapier 45T 45 ton steam crane† Bachmann Branchline ransomes & Rapier 45T 45 ton steam crane† Bachmann Branchline ransomes & Rapier 45T 45 ton steam crane† Bachmann Branchline ransomes & Rapier 45T 45 ton steam crane† Bachmann Branchline ransomes & Rapier 45T 45 ton steam crane† Bachmann Branchline ransomes & Rapier 45T 45 ton steam crane† Bachmann Branchline ransomes & Rapier 45T 45 ton steam crane† Bachmann Branchline ransomes & Rapier 45T 45 ton steam crane† Bachmann Branchline ransomes & Rapier 45T 45 ton steam crane† Bachmann Branchline ransomes & Rapier 45T 45 ton steam crane† Bachmann Branchline ransomes & Rapier 45T 45 ton steam crane† Bachmann Branchline ransomes & Rapier 45T 45 ton steam crane† Bachmann Branchline ransomes & Rapier 45T 45 ton steam crane† Bachmann Branchline ransomes & Rapier 45T 45 ton steam crane† Bachmann Branchline ransomes & Rapier 45T 45 ton steam crane† Bachmann Branchline ransomes & Rapier 45T 45 ton steam crane† Bachmann Branchline ransomes & Rapier 45T 45 ton steam crane† Bachmann Branchline ransomes & Rapier 45T 45 ton steam crane† Bachmann Branchline ransomes & Rapier 45T 45 ton steam crane† Bachmann Branchline ransomes & Rapier 45T 45 ton steam crane† Bachmann Branchline ransomes & Rapier 45T 45 ton steam crane† Bachmann Branchline ransomes & Rapier 45T 45 ton steam crane† Bachmann Branchline ransomes & Rapier 45T 45 ton steam crane† Bachmann Branchline ransomes & Rapier 45T 45 ton steam crane† Bachmann Branchline ransomes & Rapier 45T 45 ton steam crane† Bachmann Branchline ransomes & Rapier 45T 45 ton steam crane† Bachmann Branchline ransomes & Rapier 45T 45 ton steam crane† Bachmann Branchline ransomes & Rapier 45T 45 ton steam crane† Bachmann Branchline ransomes & Rapier 45T 45 ton steam crane† Bachmann Branchline ransomes & Rapier 45T 45 ton steam crane† Bachmann Branchline ransomes & Rapier 45T 45 ton steam crane† Bachmann Branchline ransomes & Rapier 45T 45 ton steam crane† Bachmann Branchline ransomes & Rapier 45T 45 ton steam crane† Bachmann Branchline ransomes & Rapier 45T 45 ton steam crane† Bachmann Branchline ransomes & Rapier 45T 45 ton steam crane† Bachmann Branchline ransomes & Rapier 45T 45 ton steam crane† Bachmann Branchline ransomes & Rapier 45T 45 ton steam crane† Bachmann Branchline ransomes & Rapier 45T 45 ton steam crane† Bachmann Branchline ransomes & Rapier 45T 45 ton steam crane† Bachmann Branchline ransomes & Rapier 45T 45 ton steam crane† Bachmann Branchline ransomes & Rapier 45T 45 ton steam crane† Bachmann Branchline ransomes & Rapier 45T 45 ton steam crane† Bachmann Branchline ransomes & Rapier 45T 45 ton steam crane† Bachmann Branchline ransomes & Rapier 45T 45 ton steam crane† Bachmann Branchline ransomes & Rapier 45T 45 ton steam crane† Bachmann Branchline ransomes & Rapier 45T 45 ton steam crane† Bachmann Branchline ransomes & Rapier 45T 45 ton steam crane† Bachmann Branchline ransomes & Rapier 45T 45 ton steam crane† Bachmann Branchline ransomes & Rapier 45T 45 ton steam crane† Bachmann Branchline ransomes & Rapier 45T 45 ton steam crane† Bachmann Branchline ransomes & Rapier 45T 45 ton steam crane† Bachmann Branchline ransomes & Rapier 45T 45 ton steam crane† Bachmann Branchline ransomes & Rapier 45T 45 ton steam crane† Bachmann Branchline ransomes & Rapier 45T 45 ton steam crane† Bachmann Branchline ransomes & Rapier 45T 45 ton steam crane† Bachmann Branchline ransomes & Rapier 45T 45 ton steam crane† Bachmann Branchline ransomes & Rapier 45T 45 ton steam crane† Bachmann Branchline ransomes & Rapier 45T 45 ton steam crane† Bachmann Branchline ransomes & Rapier 45T 45 ton steam crane† Bachmann Branchline ransomes & Rapier 45T 45 ton steam crane† Bachmann Branchline ransomes & Rapier 45T 45 ton steam crane† Bachmann Branchline ransomes & Rapier 45T 45 ton steam crane† Bachmann Branchline ransomes & Rapier 45T 45 ton steam crane† Bachmann Branchline ransomes & Rapier 45T 45 ton steam crane† Bachmann Branchline ransomes & Rapier 45T 45 ton steam crane† Bachmann Branchline ransomes & Rapier 45T 45 ton steam crane† Bachmann Branchline ransomes & Rapier 45T 45 ton steam crane† Bachmann Branchline ransomes & Rapier 45T 45 ton steam crane† Bachmann Branchline ransomes & Rapier 45T 45 ton steam crane† Bachmann Branchline ransomes & Rapier 45T 45 ton steam crane† Bachmann Branchline ransomes & Rapier 45T 45 ton steam crane† Bachmann Branchline ransomes & Rapier 45T 45 ton steam crane† Bachmann Branchline ransomes & Rapier 45T 45 ton steam crane† Bachmann Branchline ransomes & Rapier 45T 45 ton steam crane† Bachmann Branchline ransomes & Rapier 45T 45 ton steam crane† Bachmann Branchline ransomes & Rapier 45T 45 ton steam crane† Bachmann Branchline ransomes & Rapier 45T 45 ton steam crane† Bachmann Branchline ransomes & Rapier 45T 45 ton steam crane† Bachmann Branchline ransomes & Rapier 45T 45 ton steam crane† Bachmann Branchline ransomes & Rapier 45T 45 ton steam crane† Bachmann Branchline ransomes & Rapier 45T 45 ton steam crane† Bachmann Branchline ransomes & Rapier 45T 45 ton steam crane† Bachmann Branchline ransomes & Rapier 45T 45 ton steam crane †Bachmann Branchline ransomes & Rapier 45T 45 ton steam crane† Bachmann Branchline ransomes & Rapier 45T 45 ton steam crane† Bachmann Branchline ransomes & Rapier 45T 45 ton steam crane† Bachmann Branchline ransomes & Rapier 45T 45 ton steam crane† Bachmann Branchline ransomes & Rapier 45T 45 ton steam crane† Bachmann Branchline ransomes & Rapier 45T 45 ton steam crane† Bachmann Branchline ransomes & Rapier 45T 45 ton steam crane† Bachmann Branchline ransomes & Rapier 45T 45 ton steam crane† Bachmann Branchline ransomes & Rapier 45T 45 ton steam crane† Bachmann Branchline ransomes & Rapier 45T 45 ton steam crane† Bachmann Branchline ransomes & Rapier 45T 45 ton steam crane† Bachmann Branchline ransomes & Rapier 45T 45 ton steam crane† Bachmann Branchline ransomes & Rapier 45T 45 ton steam crane† Bachmann Branchline ransomes & Rapier 45T 45 ton steam crane† Bachmann Branchline ransomes & Rapier 45T 45 ton steam crane† Bachmann Branchline ransomes & Rapier 45T 45 ton steam crane† Bachmann Branchline ransomes & Rapier 45T 45 ton steam crane† Bachmann Branchline ransomes & Rapier 45T 45 ton steam crane† Bachmann Branchline ransomes & Rapier 45T 45 ton steam crane† Bachmann Branchline ransomes & Rapier 45T 45 ton steam crane† Bachmann Branchline ransomes & Rapier 45T 45 ton steam crane† Bachmann Branchline ransomes & Rapier 45T 45 ton steam crane† Bachmann Branchline ransomes & Rapier 45T 45 ton steam crane† Bachmann Branchline ransomes & Rapier 45T 45 ton steam crane† Bachmann Branchline ransomes & Rapier 45T 45 ton steam crane† Bachmann Branchline ransomes & Rapier 45T 45 ton steam crane† Bachmann Branchline ransomes & Rapier 45T 45 ton steam crane† Bachmann Branchline ransomes & Rapier 45T 45 ton steam crane† Bachmann Branchline ransomes & Rapier 45T 45 ton steam crane† Bachmann Branchline ransomes & Rapier 45T 45 ton steam crane† Bachmann Branchline ransomes & Rapier 45T 45 ton steam crane† Bachmann Branchline ransomes & Rapier 45T 45 ton steam crane† Bachmann Branchline ransomes & Rapier 45T 45 ton steam crane† Bachmann Branchline ransomes & Rapier 45T 45 ton steam crane† Bachmann Branchline ransomes & Rapier 45T 45 ton steam crane† Bachmann Branchline ransomes & Rapier 45T 45 ton steam crane† Bachmann Branchline ransomes & Rapier 45T 45 ton steam crane† Bachmann Branchline ransomes & Rapier 45T 45 ton steam crane† Bachmann Branchline ransomes & Rapier 45T 45 ton steam crane† Bachmann Branchline ransomes & Rapier 45T 45 ton steam crane† Bachmann Branchline ransomes & Rapier 45T 45 ton steam crane† Bachmann Branchline ransomes & Rapier 45T 45 ton steam crane† Bachmann Branchline ransomes & Rapier 45T 45 ton steam crane† Bachmann Branchline ransomes & Rapier 45T 45 ton steam crane† Bachmann Branchline ransomes & Rapier 45T 45 ton steam crane† Bachmann Branchline ransomes & Rapier 45T 45 ton steam crane† Bachmann Branchline ransomes & Rapier 45T 45 ton steam crane† Bachmann Branchline ransomes & Rapier 45T 45 ton steam crane† Bachmann Branchline ransomes & Rapier 45T 45 ton steam crane† Bachmann Branchline ransomes & Rapier 45T 45 ton steam crane† Bachmann Branchline ransomes & Rapier 45T 45 ton steam crane† Bachmann Branchline ransomes & Rapier 45T 45 ton steam crane† Bachmann Branchline ransomes & Rapier 45T 45 ton steam crane† Bachmann Branchline ransomes & Rapier 45T 45 ton steam crane† Bachmann Branchline ransomes & Rapier 45T 45 ton steam crane† Bachmann Branchline ransomes & Rapier 45T 45 ton steam crane† Bachmann Branchline ransomes & Rapier 45T 45 ton steam crane† Bachmann Branchline ransomes & Rapier 45T 45 ton steam crane† Bachmann Branchline ransomes & Rapier 45T 45 ton steam crane† Bachmann Branchline ransomes & Rapier 45T 45 ton steam crane† Bachmann Branchline ransomes & Rapier 45T 45 ton steam crane† Bachmann Branchline ransomes & Rapier 45T 45 ton steam crane† Bachmann Branchline ransomes & Rapier 45T 45 ton steam crane† Bachmann Branchline ransomes & Rapier 45T 45 ton steam crane† Bachmann Branchline ransomes & Rapier 45T 45 ton steam crane† Bachmann Branchline ransomes & Rapier 45T 45 ton steam crane† Bachmann Branchline ransomes & Rapier 45T 45 ton steam crane† Bachmann Branchline ransomes & Rapier 45T 45 ton steam crane† Bachmann Branchline ransomes & Rapier 45T 45 ton steam crane† Bachmann Branchline ransomes & Rapier 45T 45 ton steam crane† Bachmann Branchline ransomes & Rapier 45T 45 ton steam crane† Bachmann Branchline ransomes & Rapier 45T 45 ton steam crane† Bachmann Branchline ransomes & Rapier 45T 45 ton steam crane† Bachmann Branchline ransomes & Rapier 45T 45 ton steam crane† Bachmann Branchline ransomes & Rapier 45T 45 ton steam crane† Bachmann Branchline ransomes & Rapier 45T 45 ton steam crane† Bachmann Branchline ransomes & Rapier 45T 45 ton steam crane† Bachmann Branchline ransomes & Rapier 45T 45 ton steam crane† Bachmann Branchline ransomes & Rapier 45T 45 ton steam crane† Bachmann Branchline ransomes & Rapier 45T 45 ton steam crane† Bachmann Branchline ransomes & Rapier 45T 45 ton steam crane† Bachmann Branchline ransomes & Rapier 45T 45 ton steam crane† Bachmann Branchline ransomes & Rapier 45T 45 ton steam crane† Bachmann Branchline ransomes & Rapier 45T 45 ton steam crane† Bachmann Branchline ransomes & Rapier 45T 45 ton steam crane† Bachmann Branchline ransomes & Rapier 45T 45 ton steam crane† Bachmann Branchline ransomes & Rapier 45T 45 ton steam crane† Bachmann Branchline ransomes & Rapier 45T 45 ton steam crane† Bachmann Branchline ransomes & Rapier 45T 45 ton steam crane† Bachmann Branchline ransomes & Rapier 45T 45 ton steam crane† Bachmann Branchline ransomes & Rapier 45T 45 ton steam crane† Bachmann Branchline ransomes & Rapier 45T 45 ton steam crane† Bachmann Branchline ransomes & Rapier 45T 45 ton steam crane† Bachmann Branchline ransomes & Rapier 45T 45 ton steam crane† Bachmann Branchline ransomes & Rapier 45T 45 ton steam crane† Bachmann Branchline ransomes & Rapier 45T 45 ton steam crane† Bachmann Branchline ransomes & Rapier 45T 45 ton steam crane† Bachmann Branchline ransomes & Rapier 45T 45 ton steam crane† Bachmann Branchline ransomes & Rapier 45T 45 ton steam crane† Bachmann Branchline ransomes & Rapier 45T 45 ton steam crane† Bachmann Branchline ransomes & Rapier 45T 45 ton steam crane† Bachmann Branchline ransomes & Rapier 45T 45 ton steam crane† Bachmann Branchline ransomes & Rapier 45T 45 ton steam crane† Bachmann Branchline ransomes & Rapier 45T 45 ton steam crane† Bachmann Branchline ransomes & Rapier 45T 45 ton steam crane† Bachmann Branchline ransomes & Rapier 45T 45 ton steam crane† Bachmann Branchline ransomes & Rapier 45T 45 ton steam crane† Bachmann Branchline ransomes & Rapier 45T 45 ton steam crane† Bachmann Branchline ransomes & Rapier 45T 45 ton steam crane† Bachmann Branchline ransomes & Rapier 45T 45 ton steam crane† Bachmann Branchline ransomes & Rapier 45T 45 ton steam crane† Bachmann Branchline ransomes & Rapier 45T 45 ton steam crane† Bachmann Branchline ransomes & Rapier 45T 45 ton steam crane† Bachmann Branchline ransomes & Rapier 45T 45 ton steam crane† Bachmann Branchline ransomes & Rapier 45T 45 ton steam crane† Bachmann Branchline ransomes & Rapier 45T 45 ton steam crane† Bachmann Branchline ransomes & Rapier 45T 45 ton steam crane† Bachmann Branchline ransomes & Rapier 45T 45 ton steam crane† Bachmann Branchline ransomes & Rapier 45T 45 ton steam crane† Bachmann Branchline ransomes & Rapier 45T 45 ton steam crane† Bachmann Branchline ransomes & Rapier 45T 45 ton steam crane† Bachmann Branchline ransomes & Rapier 45T 45 ton steam crane† Bachmann Branchline ransomes & Rapier 45T 45 ton steam crane† Bachmann Branchline ransomes & Rapier 45T 45 ton steam crane† Bachmann Branchline ransomes & Rapier 45T 45 ton steam crane† Bachmann Branchline ransomes & Rapier 45T 45 ton steam crane† Bachmann Branchline ransomes & Rapier 45T 45 ton steam crane† Bachmann Branchline ransomes & Rapier 45T 45 ton steam crane †Bachmann Branchline ransomes & Rapier 45T 45 ton steam crane† Bachmann Branchline ransomes & Rapier 45T 45 ton steam crane† Bachmann Branchline ransomes & Rapier 45T 45 ton steam crane† Bachmann Branchline ransomes & Rapier 45T 45 ton steam crane† Bachmann Branchline ransomes & Rapier 45T 45 ton steam crane† Bachmann Branchline ransomes & Rapier 45T 45 ton steam crane† Bachmann Branchline ransomes & Rapier 45T 45 ton steam crane† Bachmann Branchline ransomes & Rapier 45T 45 ton steam crane† Bachmann Branchline ransomes & Rapier 45T 45 ton steam crane† Bachmann Branchline ransomes & Rapier 45T 45 ton steam crane† Bachmann Branchline ransomes & Rapier 45T 45 ton steam crane† Bachmann Branchline ransomes & Rapier 45T 45 ton steam crane† Bachmann Branchline ransomes & Rapier 45T 45 ton steam crane† Bachmann Branchline ransomes & Rapier 45T 45 ton steam crane† Bachmann Branchline ransomes & Rapier 45T 45 ton steam crane† Bachmann Branchline ransomes & Rapier 45T 45 ton steam crane† Bachmann Branchline ransomes & Rapier 45T 45 ton steam crane† Bachmann Branchline ransomes & Rapier 45T 45 ton steam crane† Bachmann Branchline ransomes & Rapier 45T 45 ton steam crane† Bachmann Branchline ransomes & Rapier 45T 45 ton steam crane† Bachmann Branchline ransomes & Rapier 45T 45 ton steam crane† Bachmann Branchline ransomes & Rapier 45T 45 ton steam crane† Bachmann Branchline ransomes & Rapier 45T 45 ton steam crane† Bachmann Branchline ransomes & Rapier 45T 45 ton steam crane† Bachmann Branchline ransomes & Rapier 45T 45 ton steam crane† Bachmann Branchline ransomes & Rapier 45T 45 ton steam crane† Bachmann Branchline ransomes & Rapier 45T 45 ton steam crane† Bachmann Branchline ransomes & Rapier 45T 45 ton steam crane† Bachmann Branchline ransomes & Rapier 45T 45 ton steam crane† Bachmann Branchline ransomes & Rapier 45T 45 ton steam crane† Bachmann Branchline ransomes & Rapier 45T 45 ton steam crane† Bachmann Branchline ransomes & Rapier 45T 45 ton steam crane† Bachmann Branchline ransomes & Rapier 45T 45 ton steam crane† Bachmann Branchline ransomes & Rapier 45T 45 ton steam crane† Bachmann Branchline ransomes & Rapier 45T 45 ton steam crane† Bachmann Branchline ransomes & Rapier 45T 45 ton steam crane† Bachmann Branchline ransomes & Rapier 45T 45 ton steam crane† Bachmann Branchline ransomes & Rapier 45T 45 ton steam crane† Bachmann Branchline ransomes & Rapier 45T 45 ton steam crane† Bachmann Branchline ransomes & Rapier 45T 45 ton steam crane† Bachmann Branchline ransomes & Rapier 45T 45 ton steam crane† Bachmann Branchline ransomes & Rapier 45T 45 ton steam crane† Bachmann Branchline ransomes & Rapier 45T 45 ton steam crane† Bachmann Branchline ransomes & Rapier 45T 45 ton steam crane† Bachmann Branchline ransomes & Rapier 45T 45 ton steam crane† Bachmann Branchline ransomes & Rapier 45T 45 ton steam crane† Bachmann Branchline ransomes & Rapier 45T 45 ton steam crane† Bachmann Branchline ransomes & Rapier 45T 45 ton steam crane† Bachmann Branchline ransomes & Rapier 45T 45 ton steam crane† Bachmann Branchline ransomes & Rapier 45T 45 ton steam crane† Bachmann Branchline ransomes & Rapier 45T 45 ton steam crane† Bachmann Branchline ransomes & Rapier 45T 45 ton steam crane† Bachmann Branchline ransomes & Rapier 45T 45 ton steam crane† Bachmann Branchline ransomes & Rapier 45T 45 ton steam crane† Bachmann Branchline ransomes & Rapier 45T 45 ton steam crane† Bachmann Branchline ransomes & Rapier 45T 45 ton steam crane† Bachmann Branchline ransomes & Rapier 45T 45 ton steam crane† Bachmann Branchline ransomes & Rapier 45T 45 ton steam crane† Bachmann Branchline ransomes & Rapier 45T 45 ton steam crane† Bachmann Branchline ransomes & Rapier 45T 45 ton steam crane† Bachmann Branchline ransomes & Rapier 45T 45 ton steam crane† Bachmann Branchline ransomes & Rapier 45T 45 ton steam crane† Bachmann Branchline ransomes & Rapier 45T 45 ton steam crane† Bachmann Branchline ransomes & Rapier 45T 45 ton steam crane† Bachmann Branchline ransomes & Rapier 45T 45 ton steam crane† Bachmann Branchline ransomes & Rapier 45T 45 ton steam crane Bachmann Branchline ransomes & Rapier 45T 45 ton steam crane Bachmann Branchline ransomes & Rapier 45T 45 ton steam crane† Bachmann Branchline ransomes & Rapier 45T 45 ton steam crane† Bachmann Branchline ransomes & Rapier 45T 45 ton steam crane† Bachmann Branchline ransomes & Rapier 45T 45 ton steam crane† Bachmann Branchline ransomes & Rapier 45T 45 ton steam crane† Bachmann Branchline ransomes & Rapier 45T 45 ton steam crane† Bachmann Branchline ransomes & Rapier 45T 45 ton steam crane† Bachmann Branchline ransomes & Rapier 45T 45 ton steam crane† Bachmann Branchline ransomes & Rapier 45T 45 ton steam crane† Bachmann Branchline ransomes & Rapier 45T 45 ton steam crane† Bachmann Branchline ransomes & Rapier 45T 45 ton steam crane† Bachmann Branchline ransomes & Rapier 45T 45 ton steam crane† Bachmann Branchline ransomes & Rapier 45T 45 ton steam crane† Bachmann Branchline ransomes & Rapier 45T 45 ton steam crane† Bachmann Branchline ransomes & Rapier 45T 45 ton steam crane† Bachmann Branchline ransomes & Rapier 45T 45 ton steam crane† Bachmann Branchline ransomes & Rapier 45T 45 ton steam crane† Bachmann Branchline ransomes & Rapier 45T 45 ton steam crane† Bachmann Branchline ransomes & Rapier 45T 45 ton steam crane† Bachmann Branchline ransomes & Rapier 45T 45 ton steam crane† Bachmann Branchline ransomes & Rapier 45T 45 ton steam crane† Bachmann Branchline ransomes & Rapier 45T 45 ton steam crane† Bachmann Branchline ransomes & Rapier 45T 45 ton steam crane† Bachmann Branchline ransomes & Rapier 45T 45 ton steam crane† Bachmann Branchline ransomes & Rapier 45T 45 ton steam crane† Bachmann Branchline ransomes & Rapier 45T 45 ton steam crane† Bachmann Branchline ransomes & Rapier 45T 45 ton steam crane† Bachmann Branchline ransomes & Rapier 45T 45 ton steam crane †Bachmann Branchline ransomes & Rapier 45T 45 ton steam crane† Bachmann Branchline ransomes & Rapier 45T 45 ton steam crane† Bachmann Branchline ransomes & Rapier 45T 45 ton steam crane† Bachmann Branchline ransomes & Rapier 45T 45 ton steam crane† Bachmann Branchline ransomes & Rapier 45T 45 ton steam crane† Bachmann Branchline ransomes & Rapier 45T 45 ton steam crane† Bachmann Branchline ransomes & Rapier 45T 45 ton steam crane† Bachmann Branchline ransomes & Rapier 45T 45 ton steam crane† Bachmann Branchline ransomes & Rapier 45T 45 ton steam crane† Bachmann Branchline ransomes & Rapier 45T 45 ton steam crane† Bachmann Branchline ransomes & Rapier 45T 45 ton steam crane† Bachmann Branchline ransomes & Rapier 45T 45 ton steam crane† Bachmann Branchline ransomes & Rapier 45T 45 ton steam crane† Bachmann Branchline ransomes & Rapier 45T 45 ton steam crane† Bachmann Branchline ransomes & Rapier 45T 45 ton steam crane† Bachmann Branchline ransomes & Rapier 45T 45 ton steam crane† Bachmann Branchline ransomes & Rapier 45T 45 ton steam crane† Bachmann Branchline ransomes & Rapier 45T 45 ton steam crane† Bachmann Branchline ransomes & Rapier 45T 45 ton steam crane† Bachmann Branchline ransomes & Rapier 45T 45 ton steam crane† Bachmann Branchline ransomes & Rapier 45T 45 ton steam crane† Bachmann Branchline ransomes & Rapier 45T 45 ton steam crane† Bachmann Branchline ransomes & Rapier 45T 45 ton steam crane† Bachmann Branchline ransomes & Rapier 45T 45 ton steam crane† Bachmann Branchline ransomes & Rapier 45T 45 ton steam crane† Bachmann Branchline ransomes & Rapier 45T 45 ton steam crane† Bachmann Branchline ransomes & Rapier 45T 45 ton steam crane† Bachmann Branchline ransomes & Rapier 45T 45 ton steam crane† Bachmann Branchline ransomes & Rapier 45T 45 ton steam crane† Bachmann Branchline ransomes & Rapier 45T 45 ton steam crane† Bachmann Branchline ransomes & Rapier 45T 45 ton steam crane† Bachmann Branchline ransomes & Rapier 45T 45 ton steam crane† Bachmann Branchline ransomes & Rapier 45T 45 ton steam crane† Bachmann Branchline ransomes & Rapier 45T 45 ton steam crane† Bachmann Branchline ransomes & Rapier 45T 45 ton steam crane† Bachmann Branchline ransomes & Rapier 45T 45 ton steam crane† Bachmann Branchline ransomes & Rapier 45T 45 ton steam crane† Bachmann Branchline ransomes & Rapier 45T 45 ton steam crane† Bachmann Branchline ransomes & Rapier 45T 45 ton steam crane† Bachmann Branchline ransomes & Rapier 45T 45 ton steam crane† Bachmann Branchline ransomes & Rapier 45T 45 ton steam crane† Bachmann Branchline ransomes & Rapier 45T 45 ton steam crane† Bachmann Branchline ransomes & Rapier 45T 45 ton steam crane† Bachmann Branchline ransomes & Rapier 45T 45 ton steam crane† Bachmann Branchline ransomes & Rapier 45T 45 ton steam crane† Bachmann Branchline ransomes & Rapier 45T 45 ton steam crane† Bachmann Branchline ransomes & Rapier 45T 45 ton steam crane† Bachmann Branchline ransomes & Rapier 45T 45 ton steam crane† Bachmann Branchline ransomes & Rapier 45T 45 ton steam crane† Bachmann Branchline ransomes & Rapier 45T 45 ton steam crane† Bachmann Branchline ransomes & Rapier 45T 45 ton steam crane† Bachmann Branchline ransomes & Rapier 45T 45 ton steam crane† Bachmann Branchline ransomes & Rapier 45T 45 ton steam crane† Bachmann Branchline ransomes & Rapier 45T 45 ton steam crane† Bachmann Branchline ransomes & Rapier 45T 45 ton steam crane† Bachmann Branchline ransomes & Rapier 45T 45 ton steam crane† Bachmann Branchline ransomes & Rapier 45T 45 ton steam crane† Bachmann Branchline ransomes & Rapier 45T 45 ton steam crane† Bachmann Branchline ransomes & Rapier 45T 45 ton steam crane† Bachmann Branchline ransomes & Rapier 45T 45 ton steam crane† Bachmann Branchline ransomes & Rapier 45T 45 ton steam crane† Bachmann Branchline ransomes & Rapier 45T 45 ton steam crane† Bachmann Branchline ransomes & Rapier 45T 45 ton steam crane† Bachmann Branchline ransomes & Rapier 45T 45 ton steam crane† Bachmann Branchline ransomes & Rapier 45T 45 ton steam crane† Bachmann Branchline ransomes & Rapier 45T 45 ton steam crane† Bachmann Branchline ransomes & Rapier 45T 45 ton steam crane† Bachmann Branchline ransomes & Rapier 45T 45 ton steam crane† Bachmann Branchline ransomes & Rapier 45T 45 ton steam crane† Bachmann Branchline ransomes & Rapier 45T 45 ton steam crane† Bachmann Branchline ransomes & Rapier 45T 45 ton steam crane† Bachmann Branchline ransomes & Rapier 45T 45 ton steam crane† Bachmann Branchline ransomes & Rapier 45T 45 ton steam crane† Bachmann Branchline ransomes & Rapier 45T 45 ton steam crane† Bachmann Branchline ransomes & Rapier 45T 45 ton steam crane† Bachmann Branchline ransomes & Rapier 45T 45 ton steam crane† Bachmann Branchline ransomes & Rapier 45T 45 ton steam crane† Bachmann Branchline ransomes & Rapier 45T 45 ton steam crane† Bachmann Branchline ransomes & Rapier 45T 45 ton steam crane† Bachmann Branchline ransomes & Rapier 45T 45 ton steam crane† Bachmann Branchline ransomes & Rapier 45T 45 ton steam crane† Bachmann Branchline ransomes & Rapier 45T 45 ton steam crane† Bachmann Branchline ransomes & Rapier 45T 45 ton steam crane† Bachmann Branchline ransomes & Rapier 45T 45 ton steam crane† Bachmann Branchline ransomes & Rapier 45T 45 ton steam crane† Bachmann Branchline ransomes & Rapier 45T 45 ton steam crane† Bachmann Branchline ransomes & Rapier 45T 45 ton steam crane† Bachmann Branchline ransomes & Rapier 45T 45 ton steam crane† Bachmann Branchline ransomes & Rapier 45T 45 ton steam crane† Bachmann Branchline ransomes & Rapier 45T 45 ton steam crane† Bachmann Branchline ransomes & Rapier 45T 45 ton steam crane† Bachmann Branchline ransomes & Rapier 45T 45 ton steam crane† Bachmann Branchline ransomes & Rapier 45T 45 ton steam crane† Bachmann Branchline ransomes & Rapier 45T 45 ton steam crane† Bachmann Branchline ransomes & Rapier 45T 45 ton steam crane† Bachmann Branchline ransomes & Rapier 45T 45 ton steam crane† Bachmann Branchline ransomes & Rapier 45T 45 ton steam crane† Bachmann Branchline ransomes & Rapier 45T 45 ton steam crane† Bachmann Branchline ransomes & Rapier 45T 45 ton steam crane† Bachmann Branchline ransomes & Rapier 45T 45 ton steam crane† Bachmann Branchline ransomes & Rapier 45T 45 ton steam crane† Bachmann Branchline ransomes & Rapier 45T 45 ton steam crane† Bachmann Branchline ransomes & Rapier 45T 45 ton steam crane† Bachmann Branchline ransomes & Rapier 45T 45 ton steam crane† Bachmann Branchline ransomes & Rapier 45T 45 ton steam crane† Bachmann Branchline ransomes & Rapier 45T 45 ton steam crane† Bachmann Branchline ransomes & Rapier 45T 45 ton steam crane† Bachmann Branchline ransomes & Rapier 45T 45 ton steam crane† Bachmann Branchline ransomes & Rapier 45T 45 ton steam crane† Bachmann Branchline ransomes & Rapier 45T 45 ton steam crane† Bachmann Branchline ransomes & Rapier 45T 45 ton steam crane† Bachmann Branchline ransomes & Rapier 45T 45 ton steam crane† Bachmann Branchline ransomes & Rapier 45T 45 ton steam crane† Bachmann Branchline ransomes & Rapier 45T 45 ton steam crane† Bachmann Branchline ransomes & Rapier 45T 45 ton steam crane† Bachmann Branchline ransomes & Rapier 45T 45 ton steam crane† Bachmann Branchline ransomes & Rapier 45T 45 ton steam crane† Bachmann Branchline ransomes & Rapier 45T 45 ton steam crane† Bachmann Branchline ransomes & Rapier 45T 45 ton steam crane† Bachmann Branchline ransomes & Rapier 45T 45 ton steam crane† Bachmann Branchline ransomes & Rapier 45T 45 ton steam crane† Bachmann Branchline ransomes & Rapier 45T 45 ton steam crane† Bachmann Branchline ransomes & Rapier 45T 45 ton steam crane† Bachmann Branchline ransomes & Rapier 45T 45 ton steam crane† Bachmann Branchline ransomes & Rapier 45T 45 ton steam crane† Bachmann Branchline ransomes & Rapier 45T 45 ton steam crane† Bachmann Branchline ransomes & Rapier 45T 45 ton steam crane† Bachmann Branchline ransomes & Rapier 45T 45 ton steam crane †Bachmann Branchline ransomes & Rapier 45T 45 ton steam crane† Bachmann Branchline ransomes & Rapier 45T 45 ton steam crane† Bachmann Branchline ransomes & Rapier 45T 45 ton steam crane† Bachmann Branchline ransomes & Rapier 45T 45 ton steam crane† Bachmann Branchline ransomes & Rapier 45T 45 ton steam crane† Bachmann Branchline ransomes & Rapier 45T 45 ton steam crane† Bachmann Branchline ransomes & Rapier 45T 45 ton steam crane† Bachmann Branchline ransomes & Rapier 45T 45 ton steam crane† Bachmann Branchline ransomes & Rapier 45T 45 ton steam crane† Bachmann Branchline ransomes & Rapier 45T 45 ton steam crane† Bachmann Branchline ransomes & Rapier 45T 45 ton steam crane† Bachmann Branchline ransomes & Rapier 45T 45 ton steam crane† Bachmann Branchline ransomes & Rapier 45T 45 ton steam crane† Bachmann Branchline ransomes & Rapier 45T 45 ton steam crane† Bachmann Branchline ransomes & Rapier 45T 45 ton steam crane† Bachmann Branchline ransomes & Rapier 45T 45 ton steam crane† Bachmann Branchline ransomes & Rapier 45T 45 ton steam crane† Bachmann Branchline ransomes & Rapier 45T 45 ton steam crane† Bachmann Branchline ransomes & Rapier 45T 45 ton steam crane† Bachmann Branchline ransomes & Rapier 45T 45 ton steam crane† Bachmann Branchline ransomes & Rapier 45T 45 ton steam crane† Bachmann Branchline ransomes & Rapier 45T 45 ton steam crane† Bachmann Branchline ransomes & Rapier 45T 45 ton steam crane† Bachmann Branchline ransomes & Rapier 45T 45 ton steam crane† Bachmann Branchline ransomes & Rapier 45T 45 ton steam crane† Bachmann Branchline ransomes & Rapier 45T 45 ton steam crane† Bachmann Branchline ransomes & Rapier 45T 45 ton steam crane† Bachmann Branchline ransomes & Rapier 45T 45 ton steam crane† Bachmann Branchline ransomes & Rapier 45T 45 ton steam crane† Bachmann Branchline ransomes & Rapier 45T 45 ton steam crane† Bachmann Branchline ransomes & Rapier 45T 45 ton steam crane† Bachmann Branchline ransomes & Rapier 45T 45 ton steam crane† Bachmann Branchline ransomes & Rapier 45T 45 ton steam crane† Bachmann Branchline ransomes & Rapier 45T 45 ton steam crane† Bachmann Branchline ransomes & Rapier 45T 45 ton steam crane† Bachmann Branchline ransomes & Rapier 45T 45 ton steam crane† Bachmann Branchline ransomes & Rapier 45T 45 ton steam crane† Bachmann Branchline ransomes & Rapier 45T 45 ton steam crane† Bachmann Branchline ransomes & Rapier 45T 45 ton steam crane† Bachmann Branchline ransomes & Rapier 45T 45 ton steam crane† Bachmann Branchline ransomes & Rapier 45T 45 ton steam crane† Bachmann Branchline ransomes & Rapier 45T 45 ton steam crane† Bachmann Branchline ransomes & Rapier 45T 45 ton steam crane† Bachmann Branchline ransomes & Rapier 45T 45 ton steam crane† Bachmann Branchline ransomes & Rapier 45T 45 ton steam crane† Bachmann Branchline ransomes & Rapier 45T 45 ton steam crane† Bachmann Branchline ransomes & Rapier 45T 45 ton steam crane† Bachmann Branchline ransomes & Rapier 45T 45 ton steam crane† Bachmann Branchline ransomes & Rapier 45T 45 ton steam crane† Bachmann Branchline ransomes & Rapier 45T 45 ton steam crane† Bachmann Branchline ransomes & Rapier 45T 45 ton steam crane† Bachmann Branchline ransomes & Rapier 45T 45 ton steam crane† Bachmann Branchline ransomes & Rapier 45T 45 ton steam crane† Bachmann Branchline ransomes & Rapier 45T 45 ton steam crane† Bachmann Branchline ransomes & Rapier 45T 45 ton steam crane† Bachmann Branchline ransomes & Rapier 45T 45 ton steam crane† Bachmann Branchline ransomes & Rapier 45T 45 ton steam crane† Bachmann Branchline ransomes & Rapier 45T 45 ton steam crane† Bachmann Branchline ransomes & Rapier 45T 45 ton steam crane† Bachmann Branchline ransomes & Rapier 45T 45 ton steam crane† Bachmann Branchline ransomes & Rapier 45T 45 ton steam crane† Bachmann Branchline ransomes & Rapier 45T 45 ton steam crane† Bachmann Branchline ransomes & Rapier 45T 45 ton steam crane† Bachmann Branchline ransomes & Rapier 45T 45 ton steam crane† Bachmann Branchline ransomes & Rapier 45T 45 ton steam crane† Bachmann Branchline ransomes & Rapier 45T 45 ton steam crane† Bachmann Branchline ransomes & Rapier 45T 45 ton steam crane† Bachmann Branchline ransomes & Rapier 45T 45 ton steam crane† Bachmann Branchline ransomes & Rapier 45T 45 ton steam crane† Bachmann Branchline ransomes & Rapier 45T 45 ton steam crane† Bachmann Branchline ransomes & Rapier 45T 45 ton steam crane† Bachmann Branchline ransomes & Rapier 45T 45 ton steam crane† Bachmann Branchline ransomes & Rapier 45T 45 ton steam crane† Bachmann Branchline ransomes & Rapier 45T 45 ton steam crane† Bachmann Branchline ransomes & Rapier 45T 45 ton steam crane† Bachmann Branchline ransomes & Rapier 45T 45 ton steam crane† Bachmann Branchline ransomes & Rapier 45T 45 ton steam crane† Bachmann Branchline ransomes & Rapier 45T 45 ton steam crane† Bachmann Branchline ransomes & Rapier 45T 45 ton steam crane† Bachmann Branchline ransomes & Rapier 45T 45 ton steam crane† Bachmann Branchline ransomes & Rapier 45T 45 ton steam crane† Bachmann Branchline ransomes & Rapier 45T 45 ton steam crane† Bachmann Branchline ransomes & Rapier 45T 45 ton steam crane† Bachmann Branchline ransomes & Rapier 45T 45 ton steam crane† Bachmann Branchline ransomes & Rapier 45T 45 ton steam crane† Bachmann Branchline ransomes & Rapier 45T 45 ton steam crane† Bachmann Branchline ransomes & Rapier 45T 45 ton steam crane† Bachmann Branchline ransomes & Rapier 45T 45 ton steam crane† Bachmann Branchline ransomes & Rapier 45T 45 ton steam crane† Bachmann Branchline ransomes & Rapier 45T 45 ton steam crane† Bachmann Branchline ransomes & Rapier 45T 45 ton steam crane† Bachmann Branchline ransomes & Rapier 45T 45 ton steam crane† Bachmann Branchline ransomes & Rapier 45T 45 ton steam crane† Bachmann Branchline ransomes & Rapier 45T 45 ton steam crane† Bachmann Branchline ransomes & Rapier 45T 45 ton steam crane† Bachmann Branchline ransomes & Rapier 45T 45 ton steam crane† Bachmann Branchline ransomes & Rapier 45T 45 ton steam crane† Bachmann Branchline ransomes & Rapier 45T 45 ton steam crane† Bachmann Branchline ransomes & Rapier 45T 45 ton steam crane† Bachmann Branchline ransomes & Rapier 45T 45 ton steam crane† Bachmann Branchline ransomes & Rapier 45T 45 ton steam crane† Bachmann Branchline ransomes & Rapier 45T 45 ton steam crane† Bachmann Branchline ransomes & Rapier 45T 45 ton steam crane† Bachmann Branchline ransomes & Rapier 45T 45 ton steam crane† Bachmann Branchline ransomes & Rapier 45T 45 ton steam crane† Bachmann Branchline ransomes & Rapier 45T 45 ton steam crane† Bachmann Branchline ransomes & Rapier 45T 45 ton steam crane† Bachmann Branchline ransomes & Rapier 45T 45 ton steam crane† Bachmann Branchline ransomes & Rapier 45T 45 ton steam crane† Bachmann Branchline ransomes & Rapier 45T 45 ton steam crane† Bachmann Branchline ransomes & Rapier 45T 45 ton steam crane† Bachmann Branchline ransomes & Rapier 45T 45 ton steam crane† Bachmann Branchline ransomes & Rapier 45T 45 ton steam crane† Bachmann Branchline ransomes & Rapier 45T 45 ton steam crane† Bachmann Branchline ransomes & Rapier 45T 45 ton steam crane† Bachmann Branchline ransomes & Rapier 45T 45 ton steam crane† Bachmann Branchline ransomes & Rapier 45T 45 ton steam crane† Bachmann Branchline ransomes & Rapier 45T 45 ton steam crane† Bachmann Branchline ransomes & Rapier 45T 45 ton steam crane† Bachmann Branchline ransomes & Rapier 45T 45 ton steam crane† Bachmann Branchline ransomes & Rapier 45T 45 ton steam crane† Bachmann Branchline ransomes & Rapier 45T 45 ton steam crane† Bachmann Branchline ransomes & Rapier 45T 45 ton steam crane† Bachmann Branchline ransomes & Rapier 45T 45 ton steam crane† Bachmann Branchline ransomes & Rapier 45T 45 ton steam crane† Bachmann Branchline ransomes & Rapier 45T 45 ton steam crane† Bachmann Branchline ransomes & Rapier 45T 45 ton steam crane† Bachmann Branchline ransomes & Rapier 45T 45 ton steam crane †Bachmann Branchline ransomes & Rapier 45T 45 ton steam crane† Bachmann Branchline ransomes & Rapier 45T 45 ton steam crane† Bachmann Branchline ransomes & Rapier 45T 45 ton steam crane† Bachmann Branchline ransomes & Rapier 45T 45 ton steam crane† Bachmann Branchline ransomes & Rapier 45T 45 ton steam crane† Bachmann Branchline ransomes & Rapier 45T 45 ton steam crane† Bachmann Branchline ransomes & Rapier 45T 45 ton steam crane† Bachmann Branchline ransomes & Rapier 45T 45 ton steam crane† Bachmann Branchline ransomes & Rapier 45T 45 ton steam crane† Bachmann Branchline ransomes & Rapier 45T 45 ton steam crane† Bachmann Branchline ransomes & Rapier 45T 45 ton steam crane† Bachmann Branchline ransomes & Rapier 45T 45 ton steam crane† Bachmann Branchline ransomes & Rapier 45T 45 ton steam crane† Bachmann Branchline ransomes & Rapier 45T 45 ton steam crane† Bachmann Branchline ransomes & Rapier 45T 45 ton steam crane† Bachmann Branchline ransomes & Rapier 45T 45 ton steam crane† Bachmann Branchline ransomes & Rapier 45T 45 ton steam crane† Bachmann Branchline ransomes & Rapier 45T 45 ton steam crane† Bachmann Branchline ransomes & Rapier 45T 45 ton steam crane† Bachmann Branchline ransomes & Rapier 45T 45 ton steam crane† Bachmann Branchline ransomes & Rapier 45T 45 ton steam crane† Bachmann Branchline ransomes & Rapier 45T 45 ton steam crane† Bachmann Branchline ransomes & Rapier 45T 45 ton steam crane† Bachmann Branchline ransomes & Rapier 45T 45 ton steam crane† Bachmann Branchline ransomes & Rapier 45T 45 ton steam crane† Bachmann Branchline ransomes & Rapier 45T 45 ton steam crane† Bachmann Branchline ransomes & Rapier 45T 45 ton steam crane† Bachmann Branchline ransomes & Rapier 45T 45 ton steam crane† Bachmann Branchline ransomes & Rapier 45T 45 ton steam crane† Bachmann Branchline ransomes & Rapier 45T 45 ton steam crane† Bachmann Branchline ransomes & Rapier 45T 45 ton steam crane† Bachmann Branchline ransomes & Rapier 45T 45 ton steam crane† Bachmann Branchline ransomes & Rapier 45T 45 ton steam crane† Bachmann Branchline ransomes & Rapier 45T 45 ton steam crane† Bachmann Branchline ransomes & Rapier 45T 45 ton steam crane† Bachmann Branchline ransomes & Rapier 45T 45 ton steam crane† Bachmann Branchline ransomes & Rapier 45T 45 ton steam crane† Bachmann Branchline ransomes & Rapier 45T 45 ton steam crane† Bachmann Branchline ransomes & Rapier 45T 45 ton steam crane† Bachmann Branchline ransomes & Rapier 45T 45 ton steam crane† Bachmann Branchline ransomes & Rapier 45T 45 ton steam crane† Bachmann Branchline ransomes & Rapier 45T 45 ton steam crane† Bachmann Branchline ransomes & Rapier 45T 45 ton steam crane† Bachmann Branchline ransomes & Rapier 45T 45 ton steam crane† Bachmann Branchline ransomes & Rapier 45T 45 ton steam crane† Bachmann Branchline ransomes & Rapier 45T 45 ton steam crane† Bachmann Branchline ransomes & Rapier 45T 45 ton steam crane† Bachmann Branchline ransomes & Rapier 45T 45 ton steam crane† Bachmann Branchline ransomes & Rapier 45T 45 ton steam crane† Bachmann Branchline ransomes & Rapier 45T 45 ton steam crane† Bachmann Branchline ransomes & Rapier 45T 45 ton steam crane† Bachmann Branchline ransomes & Rapier 45T 45 ton steam crane† Bachmann Branchline ransomes & Rapier 45T 45 ton steam crane† Bachmann Branchline ransomes & Rapier 45T 45 ton steam crane† Bachmann Branchline ransomes & Rapier 45T 45 ton steam crane† Bachmann Branchline ransomes & Rapier 45T 45 ton steam crane† Bachmann Branchline ransomes & Rapier 45T 45 ton steam crane† Bachmann Branchline ransomes & Rapier 45T 45 ton steam crane† Bachmann Branchline ransomes & Rapier 45T 45 ton steam crane† Bachmann Branchline ransomes & Rapier 45T 45 ton steam crane† Bachmann Branchline ransomes & Rapier 45T 45 ton steam crane† Bachmann Branchline ransomes & Rapier 45T 45 ton steam crane† Bachmann Branchline ransomes & Rapier 45T 45 ton steam crane† Bachmann Branchline ransomes & Rapier 45T 45 ton steam crane† Bachmann Branchline ransomes & Rapier 45T 45 ton steam crane† Bachmann Branchline ransomes & Rapier 45T 45 ton steam crane† Bachmann Branchline ransomes & Rapier 45T 45 ton steam crane† Bachmann Branchline ransomes & Rapier 45T 45 ton steam crane† Bachmann Branchline ransomes & Rapier 45T 45 ton steam crane† Bachmann Branchline ransomes & Rapier 45T 45 ton steam crane† Bachmann Branchline ransomes & Rapier 45T 45 ton steam crane† Bachmann Branchline ransomes & Rapier 45T 45 ton steam crane† Bachmann Branchline ransomes & Rapier 45T 45 ton steam crane† Bachmann Branchline ransomes & Rapier 45T 45 ton steam crane† Bachmann Branchline ransomes & Rapier 45T 45 ton steam crane† Bachmann Branchline ransomes & Rapier 45T 45 ton steam crane† Bachmann Branchline ransomes & Rapier 45T 45 ton steam crane† Bachmann Branchline ransomes & Rapier 45T 45 ton steam crane† Bachmann Branchline ransomes & Rapier 45T 45 ton steam crane† Bachmann Branchline ransomes & Rapier 45T 45 ton steam crane† Bachmann Branchline ransomes & Rapier 45T 45 ton steam crane† Bachmann Branchline ransomes & Rapier 45T 45 ton steam crane† Bachmann Branchline ransomes & Rapier 45T 45 ton steam crane† Bachmann Branchline ransomes & Rapier 45T 45 ton steam crane† Bachmann Branchline ransomes & Rapier 45T 45 ton steam crane† Bachmann Branchline ransomes & Rapier 45T 45 ton steam crane† Bachmann Branchline ransomes & Rapier 45T 45 ton steam crane† Bachmann Branchline ransomes & Rapier 45T 45 ton steam crane† Bachmann Branchline ransomes & Rapier 45T 45 ton steam crane† Bachmann Branchline ransomes & Rapier 45T 45 ton steam crane† Bachmann Branchline ransomes & Rapier 45T 45 ton steam crane† Bachmann Branchline ransomes & Rapier 45T 45 ton steam crane† Bachmann Branchline ransomes & Rapier 45T 45 ton steam crane† Bachmann Branchline ransomes & Rapier 45T 45 ton steam crane† Bachmann Branchline ransomes & Rapier 45T 45 ton steam crane† Bachmann Branchline ransomes & Rapier 45T 45 ton steam crane† Bachmann Branchline ransomes & Rapier 45T 45 ton steam crane† Bachmann Branchline ransomes & Rapier 45T 45 ton steam crane† Bachmann Branchline ransomes & Rapier 45T 45 ton steam crane† Bachmann Branchline ransomes & Rapier 45T 45 ton steam crane† Bachmann Branchline ransomes & Rapier 45T 45 ton steam crane† Bachmann Branchline ransomes & Rapier 45T 45 ton steam crane† Bachmann Branchline ransomes & Rapier 45T 45 ton steam crane† Bachmann Branchline ransomes & Rapier 45T 45 ton steam crane† Bachmann Branchline ransomes & Rapier 45T 45 ton steam crane† Bachmann Branchline ransomes & Rapier 45T 45 ton steam crane† Bachmann Branchline ransomes & Rapier 45T 45 ton steam crane† Bachmann Branchline ransomes & Rapier 45T 45 ton steam crane† Bachmann Branchline ransomes & Rapier 45T 45 ton steam crane† Bachmann Branchline ransomes & Rapier 45T 45 ton steam crane† Bachmann Branchline ransomes & Rapier 45T 45 ton steam crane† Bachmann Branchline ransomes & Rapier 45T 45 ton steam crane† Bachmann Branchline ransomes & Rapier 45T 45 ton steam crane† Bachmann Branchline ransomes & Rapier 45T 45 ton steam crane† Bachmann Branchline ransomes & Rapier 45T 45 ton steam crane† Bachmann Branchline ransomes & Rapier 45T 45 ton steam crane† Bachmann Branchline ransomes & Rapier 45T 45 ton steam crane† Bachmann Branchline ransomes & Rapier 45T 45 ton steam crane† Bachmann Branchline ransomes & Rapier 45T 45 ton steam crane† Bachmann Branchline ransomes & Rapier 45T 45 ton steam crane† Bachmann Branchline ransomes & Rapier 45T 45 ton steam crane† Bachmann Branchline ransomes & Rapier 45T 45 ton steam crane† Bachmann Branchline ransomes & Rapier 45T 45 ton steam crane† Bachmann Branchline ransomes & Rapier 45T 45 ton steam crane† Bachmann Branchline ransomes & Rapier 45T 45 ton steam crane† Bachmann Branchline ransomes & Rapier 45T 45 ton steam crane† Bachmann Branchline ransomes & Rapier 45T 45 ton steam crane† Bachmann Branchline ransomes & Rapier 45T 45 ton steam crane †Bachmann Branchline ransomes & Rapier 45T 45 ton steam crane† Bachmann Branchline ransomes & Rapier 45T 45 ton steam crane† Bachmann Branchline ransomes & Rapier 45T 45 ton steam crane† Bachmann Branchline ransomes & Rapier 45T 45 ton steam crane† Bachmann Branchline ransomes & Rapier 45T 45 ton steam crane† Bachmann Branchline ransomes & Rapier 45T 45 ton steam crane† Bachmann Branchline ransomes & Rapier 45T 45 ton steam crane† Bachmann Branchline ransomes & Rapier 45T 45 ton steam crane† Bachmann Branchline ransomes & Rapier 45T 45 ton steam crane† Bachmann Branchline ransomes & Rapier 45T 45 ton steam crane† Bachmann Branchline ransomes & Rapier 45T 45 ton steam crane† Bachmann Branchline ransomes & Rapier 45T 45 ton steam crane† Bachmann Branchline ransomes & Rapier 45T 45 ton steam crane† Bachmann Branchline ransomes & Rapier 45T 45 ton steam crane† Bachmann Branchline ransomes & Rapier 45T 45 ton steam crane† Bachmann Branchline ransomes & Rapier 45T 45 ton steam crane† Bachmann Branchline ransomes & Rapier 45T 45 ton steam crane† Bachmann Branchline ransomes & Rapier 45T 45 ton steam crane† Bachmann Branchline ransomes & Rapier 45T 45 ton steam crane† Bachmann Branchline ransomes & Rapier 45T 45 ton steam crane† Bachmann Branchline ransomes & Rapier 45T 45 ton steam crane† Bachmann Branchline ransomes & Rapier 45T 45 ton steam crane† Bachmann Branchline ransomes & Rapier 45T 45 ton steam crane† Bachmann Branchline ransomes & Rapier 45T 45 ton steam crane† Bachmann Branchline ransomes & Rapier 45T 45 ton steam crane† Bachmann Branchline ransomes & Rapier 45T 45 ton steam crane† Bachmann Branchline ransomes & Rapier 45T 45 ton steam crane† Bachmann Branchline ransomes & Rapier 45T 45 ton steam crane† Bachmann Branchline ransomes & Rapier 45T 45 ton steam crane† Bachmann Branchline ransomes & Rapier 45T 45 ton steam crane† Bachmann Branchline ransomes & Rapier 45T 45 ton steam crane† Bachmann Branchline ransomes & Rapier 45T 45 ton steam crane† Bachmann Branchline ransomes & Rapier 45T 45 ton steam crane† Bachmann Branchline ransomes & Rapier 45T 45 ton steam crane† Bachmann Branchline ransomes & Rapier 45T 45 ton steam crane† Bachmann Branchline ransomes & Rapier 45T 45 ton steam crane† Bachmann Branchline ransomes & Rapier 45T 45 ton steam crane† Bachmann Branchline ransomes & Rapier 45T 45 ton steam crane† Bachmann Branchline ransomes & Rapier 45T 45 ton steam crane† Bachmann Branchline ransomes & Rapier 45T 45 ton steam crane† Bachmann Branchline ransomes & Rapier 45T 45 ton steam crane† Bachmann Branchline ransomes & Rapier 45T 45 ton steam crane† Bachmann Branchline ransomes & Rapier 45T 45 ton steam crane† Bachmann Branchline ransomes & Rapier 45T 45 ton steam crane† Bachmann Branchline ransomes & Rapier 45T 45 ton steam crane† Bachmann Branchline ransomes & Rapier 45T 45 ton steam crane† Bachmann Branchline ransomes & Rapier 45T 45 ton steam crane† Bachmann Branchline ransomes & Rapier 45T 45 ton steam crane† Bachmann Branchline ransomes & Rapier 45T 45 ton steam crane† Bachmann Branchline ransomes & Rapier 45T 45 ton steam crane Bachmann Branchline ransomes & Rapier 45T 45 ton steam crane Bachmann Branchline ransomes & Rapier 45T 45 ton steam crane† Bachmann Branchline ransomes & Rapier 45T 45 ton steam crane† Bachmann Branchline ransomes & Rapier 45T 45 ton steam crane† Bachmann Branchline ransomes & Rapier 45T 45 ton steam crane† Bachmann Branchline ransomes & Rapier 45T 45 ton steam crane† Bachmann Branchline ransomes & Rapier 45T 45 ton steam crane† Bachmann Branchline ransomes & Rapier 45T 45 ton steam crane† Bachmann Branchline ransomes & Rapier 45T 45 ton steam crane† Bachmann Branchline ransomes & Rapier 45T 45 ton steam crane† Bachmann Branchline ransomes & Rapier 45T 45 ton steam crane† Bachmann Branchline ransomes & Rapier 45T 45 ton steam crane† Bachmann Branchline ransomes & Rapier 45T 45 ton steam crane† Bachmann Branchline ransomes & Rapier 45T 45 ton steam crane† Bachmann Branchline ransomes & Rapier 45T 45 ton steam crane† Bachmann Branchline ransomes & Rapier 45T 45 ton steam crane† Bachmann Branchline ransomes & Rapier 45T 45 ton steam crane† Bachmann Branchline ransomes & Rapier 45T 45 ton steam crane† Bachmann Branchline ransomes & Rapier 45T 45 ton steam crane† Bachmann Branchline ransomes & Rapier 45T 45 ton steam crane† Bachmann Branchline ransomes & Rapier 45T 45 ton steam crane† Bachmann Branchline ransomes & Rapier 45T 45 ton steam crane† Bachmann Branchline ransomes & Rapier 45T 45 ton steam crane† Bachmann Branchline ransomes & Rapier 45T 45 ton steam crane† Bachmann Branchline ransomes & Rapier 45T 45 ton steam crane† Bachmann Branchline ransomes & Rapier 45T 45 ton steam crane† Bachmann Branchline ransomes & Rapier 45T 45 ton steam crane† Bachmann Branchline ransomes & Rapier 45T 45 ton steam crane† Bachmann Branchline ransomes & Rapier 45T 45 ton steam crane† Bachmann Branchline ransomes & Rapier 45T 45 ton steam crane† Bachmann Branchline ransomes & Rapier 45T 45 ton steam crane† Bachmann Branchline ransomes & Rapier 45T 45 ton steam crane† Bachmann Branchline ransomes & Rapier 45T 45 ton steam crane† Bachmann Branchline ransomes & Rapier 45T 45 ton steam crane† Bachmann Branchline ransomes & Rapier 45T 45 ton steam crane† Bachmann Branchline ransomes & Rapier 45T 45 ton steam crane† Bachmann Branchline ransomes & Rapier 45T 45 ton steam crane† Bachmann Branchline ransomes & Rapier 45T 45 ton steam crane† Bachmann Branchline ransomes & Rapier 45T 45 ton steam crane† Bachmann Branchline ransomes & Rapier 45T 45 ton steam crane† Bachmann Branchline ransomes & Rapier 45T 45 ton steam crane† Bachmann Branchline ransomes & Rapier 45T 45 ton steam crane† Bachmann Branchline ransomes & Rapier 45T 45 ton steam crane† Bachmann Branchline ransomes & Rapier 45T 45 ton steam crane† Bachmann Branchline ransomes & Rapier 45T 45 ton steam crane †Bachmann Branchline ransomes & Rapier 45T 45 ton steam crane† Bachmann Branchline ransomes & Rapier 45T 45 ton steam crane† Bachmann Branchline ransomes & Rapier 45T 45 ton steam crane† Bachmann Branchline ransomes & Rapier 45T 45 ton steam crane† Bachmann Branchline ransomes & Rapier 45T 45 ton steam crane† Bachmann Branchline ransomes & Rapier 45T 45 ton steam crane† Bachmann Branchline ransomes & Rapier 45T 45 ton steam crane† Bachmann Branchline ransomes & Rapier 45T 45 ton steam crane† Bachmann Branchline ransomes & Rapier 45T 45 ton steam crane† Bachmann Branchline ransomes & Rapier 45T 45 ton steam crane† Bachmann Branchline ransomes & Rapier 45T 45 ton steam crane† Bachmann Branchline ransomes & Rapier 45T 45 ton steam crane† Bachmann Branchline ransomes & Rapier 45T 45 ton steam crane† Bachmann Branchline ransomes & Rapier 45T 45 ton steam crane† Bachmann Branchline ransomes & Rapier 45T 45 ton steam crane† Bachmann Branchline ransomes & Rapier 45T 45 ton steam crane† Bachmann Branchline ransomes & Rapier 45T 45 ton steam crane† Bachmann Branchline ransomes & Rapier 45T 45 ton steam crane† Bachmann Branchline ransomes & Rapier 45T 45 ton steam crane† Bachmann Branchline ransomes & Rapier 45T 45 ton steam crane† Bachmann Branchline ransomes & Rapier 45T 45 ton steam crane† Bachmann Branchline ransomes & Rapier 45T 45 ton steam crane† Bachmann Branchline ransomes & Rapier 45T 45 ton steam crane† Bachmann Branchline ransomes & Rapier 45T 45 ton steam crane† Bachmann Branchline ransomes & Rapier 45T 45 ton steam crane† Bachmann Branchline ransomes & Rapier 45T 45 ton steam crane† Bachmann Branchline ransomes & Rapier 45T 45 ton steam crane† Bachmann Branchline ransomes & Rapier 45T 45 ton steam crane† Bachmann Branchline ransomes & Rapier 45T 45 ton steam crane† Bachmann Branchline ransomes & Rapier 45T 45 ton steam crane† Bachmann Branchline ransomes & Rapier 45T 45 ton steam crane† Bachmann Branchline ransomes & Rapier 45T 45 ton steam crane† Bachmann Branchline ransomes & Rapier 45T 45 ton steam crane† Bachmann Branchline ransomes & Rapier 45T 45 ton steam crane† Bachmann Branchline ransomes & Rapier 45T 45 ton steam crane† Bachmann Branchline ransomes & Rapier 45T 45 ton steam crane† Bachmann Branchline ransomes & Rapier 45T 45 ton steam crane† Bachmann Branchline ransomes & Rapier 45T 45 ton steam crane† Bachmann Branchline ransomes & Rapier 45T 45 ton steam crane† Bachmann Branchline ransomes & Rapier 45T 45 ton steam crane† Bachmann Branchline ransomes & Rapier 45T 45 ton steam crane† Bachmann Branchline ransomes & Rapier 45T 45 ton steam crane† Bachmann Branchline ransomes & Rapier 45T 45 ton steam crane† Bachmann Branchline ransomes & Rapier 45T 45 ton steam crane† Bachmann Branchline ransomes & Rapier 45T 45 ton steam crane† Bachmann Branchline ransomes & Rapier 45T 45 ton steam crane† Bachmann Branchline ransomes & Rapier 45T 45 ton steam crane† Bachmann Branchline ransomes & Rapier 45T 45 ton steam crane† Bachmann Branchline ransomes & Rapier 45T 45 ton steam crane† Bachmann Branchline ransomes & Rapier 45T 45 ton steam crane† Bachmann Branchline ransomes & Rapier 45T 45 ton steam crane† Bachmann Branchline ransomes & Rapier 45T 45 ton steam crane† Bachmann Branchline ransomes & Rapier 45T 45 ton steam crane† Bachmann Branchline ransomes & Rapier 45T 45 ton steam crane† Bachmann Branchline ransomes & Rapier 45T 45 ton steam crane† Bachmann Branchline ransomes & Rapier 45T 45 ton steam crane† Bachmann Branchline ransomes & Rapier 45T 45 ton steam crane† Bachmann Branchline ransomes & Rapier 45T 45 ton steam crane† Bachmann Branchline ransomes & Rapier 45T 45 ton steam crane† Bachmann Branchline ransomes & Rapier 45T 45 ton steam crane† Bachmann Branchline ransomes & Rapier 45T 45 ton steam crane† Bachmann Branchline ransomes & Rapier 45T 45 ton steam crane† Bachmann Branchline ransomes & Rapier 45T 45 ton steam crane† Bachmann Branchline ransomes & Rapier 45T 45 ton steam crane† Bachmann Branchline ransomes & Rapier 45T 45 ton steam crane† Bachmann Branchline ransomes & Rapier 45T 45 ton steam crane† Bachmann Branchline ransomes & Rapier 45T 45 ton steam crane† Bachmann Branchline ransomes & Rapier 45T 45 ton steam crane† Bachmann Branchline ransomes & Rapier 45T 45 ton steam crane† Bachmann Branchline ransomes & Rapier 45T 45 ton steam crane† Bachmann Branchline ransomes & Rapier 45T 45 ton steam crane† Bachmann Branchline ransomes & Rapier 45T 45 ton steam crane† Bachmann Branchline ransomes & Rapier 45T 45 ton steam crane† Bachmann Branchline ransomes & Rapier 45T 45 ton steam crane† Bachmann Branchline ransomes & Rapier 45T 45 ton steam crane† Bachmann Branchline ransomes & Rapier 45T 45 ton steam crane† Bachmann Branchline ransomes & Rapier 45T 45 ton steam crane† Bachmann Branchline ransomes & Rapier 45T 45 ton steam crane† Bachmann Branchline ransomes & Rapier 45T 45 ton steam crane† Bachmann Branchline ransomes & Rapier 45T 45 ton steam crane† Bachmann Branchline ransomes & Rapier 45T 45 ton steam crane† Bachmann Branchline ransomes & Rapier 45T 45 ton steam crane† Bachmann Branchline ransomes & Rapier 45T 45 ton steam crane† Bachmann Branchline ransomes & Rapier 45T 45 ton steam crane† Bachmann Branchline ransomes & Rapier 45T 45 ton steam crane† Bachmann Branchline ransomes & Rapier 45T 45 ton steam crane† Bachmann Branchline ransomes & Rapier 45T 45 ton steam crane† Bachmann Branchline ransomes & Rapier 45T 45 ton steam crane† Bachmann Branchline ransomes & Rapier 45T 45 ton steam crane† Bachmann Branchline ransomes & Rapier 45T 45 ton steam crane† Bachmann Branchline ransomes & Rapier 45T 45 ton steam crane† Bachmann Branchline ransomes & Rapier 45T 45 ton steam crane† Bachmann Branchline ransomes & Rapier 45T 45 ton steam crane† Bachmann Branchline ransomes & Rapier 45T 45 ton steam crane† Bachmann Branchline ransomes & Rapier 45T 45 ton steam crane† Bachmann Branchline ransomes & Rapier 45T 45 ton steam crane† Bachmann Branchline ransomes & Rapier 45T 45 ton steam crane† Bachmann Branchline ransomes & Rapier 45T 45 ton steam crane† Bachmann Branchline ransomes & Rapier 45T 45 ton steam crane† Bachmann Branchline ransomes & Rapier 45T 45 ton steam crane† Bachmann Branchline ransomes & Rapier 45T 45 ton steam crane† Bachmann Branchline ransomes & Rapier 45T 45 ton steam crane† Bachmann Branchline ransomes & Rapier 45T 45 ton steam crane† Bachmann Branchline ransomes & Rapier 45T 45 ton steam crane† Bachmann Branchline ransomes & Rapier 45T 45 ton steam crane† Bachmann Branchline ransomes & Rapier 45T 45 ton steam crane† Bachmann Branchline ransomes & Rapier 45T 45 ton steam crane† Bachmann Branchline ransomes & Rapier 45T 45 ton steam crane† Bachmann Branchline ransomes & Rapier 45T 45 ton steam crane† Bachmann Branchline ransomes & Rapier 45T 45 ton steam crane† Bachmann Branchline ransomes & Rapier 45T 45 ton steam crane† Bachmann Branchline ransomes & Rapier 45T 45 ton steam crane† Bachmann Branchline ransomes & Rapier 45T 45 ton steam crane† Bachmann Branchline ransomes & Rapier 45T 45 ton steam crane† Bachmann Branchline ransomes & Rapier 45T 45 ton steam crane† Bachmann Branchline ransomes & Rapier 45T 45 ton steam crane† Bachmann Branchline ransomes & Rapier 45T 45 ton steam crane† Bachmann Branchline ransomes & Rapier 45T 45 ton steam crane† Bachmann Branchline ransomes & Rapier 45T 45 ton steam crane† Bachmann Branchline ransomes & Rapier 45T 45 ton steam crane† Bachmann Branchline ransomes & Rapier 45T 45 ton steam crane† Bachmann Branchline ransomes & Rapier 45T 45 ton steam crane† Bachmann Branchline ransomes & Rapier 45T 45 ton steam crane† Bachmann Branchline ransomes & Rapier 45T 45 ton steam crane† Bachmann Branchline ransomes & Rapier 45T 45 ton steam crane† Bachmann Branchline ransomes & Rapier 45T 45 ton steam crane† Bachmann Branchline ransomes & Rapier 45T 45 ton steam crane† Bachmann Branchline ransomes & Rapier 45T 45 ton steam crane †Bachmann Branchline ransomes & Rapier 45T 45 ton steam crane† Bachmann Branchline ransomes & Rapier 45T 45 ton steam crane† Bachmann Branchline ransomes & Rapier 45T 45 ton steam crane† Bachmann Branchline ransomes & Rapier 45T 45 ton steam crane† Bachmann Branchline ransomes & Rapier 45T 45 ton steam crane† Bachmann Branchline ransomes & Rapier 45T 45 ton steam crane† Bachmann Branchline ransomes & Rapier 45T 45 ton steam crane† Bachmann Branchline ransomes & Rapier 45T 45 ton steam crane† Bachmann Branchline ransomes & Rapier 45T 45 ton steam crane† Bachmann Branchline ransomes & Rapier 45T 45 ton steam crane† Bachmann Branchline ransomes & Rapier 45T 45 ton steam crane† Bachmann Branchline ransomes & Rapier 45T 45 ton steam crane† Bachmann Branchline ransomes & Rapier 45T 45 ton steam crane† Bachmann Branchline ransomes & Rapier 45T 45 ton steam crane† Bachmann Branchline ransomes & Rapier 45T 45 ton steam crane† Bachmann Branchline ransomes & Rapier 45T 45 ton steam crane† Bachmann Branchline ransomes & Rapier 45T 45 ton steam crane† Bachmann Branchline ransomes & Rapier 45T 45 ton steam crane† Bachmann Branchline ransomes & Rapier 45T 45 ton steam crane† Bachmann Branchline ransomes & Rapier 45T 45 ton steam crane† Bachmann Branchline ransomes & Rapier 45T 45 ton steam crane† Bachmann Branchline ransomes & Rapier 45T 45 ton steam crane† Bachmann Branchline ransomes & Rapier 45T 45 ton steam crane† Bachmann Branchline ransomes & Rapier 45T 45 ton steam crane† Bachmann Branchline ransomes & Rapier 45T 45 ton steam crane† Bachmann Branchline ransomes & Rapier 45T 45 ton steam crane† Bachmann Branchline ransomes & Rapier 45T 45 ton steam crane† Bachmann Branchline ransomes & Rapier 45T 45 ton steam crane† Bachmann Branchline ransomes & Rapier 45T 45 ton steam crane† Bachmann Branchline ransomes & Rapier 45T 45 ton steam crane† Bachmann Branchline ransomes & Rapier 45T 45 ton steam crane† Bachmann Branchline ransomes & Rapier 45T 45 ton steam crane† Bachmann Branchline ransomes & Rapier 45T 45 ton steam crane† Bachmann Branchline ransomes & Rapier 45T 45 ton steam crane† Bachmann Branchline ransomes & Rapier 45T 45 ton steam crane† Bachmann Branchline ransomes & Rapier 45T 45 ton steam crane† Bachmann Branchline ransomes & Rapier 45T 45 ton steam crane† Bachmann Branchline ransomes & Rapier 45T 45 ton steam crane† Bachmann Branchline ransomes & Rapier 45T 45 ton steam crane† Bachmann Branchline ransomes & Rapier 45T 45 ton steam crane† Bachmann Branchline ransomes & Rapier 45T 45 ton steam crane† Bachmann Branchline ransomes & Rapier 45T 45 ton steam crane† Bachmann Branchline ransomes & Rapier 45T 45 ton steam crane† Bachmann Branchline ransomes & Rapier 45T 45 ton steam crane† Bachmann Branchline ransomes & Rapier 45T 45 ton steam crane† Bachmann Branchline ransomes & Rapier 45T 45 ton steam crane† Bachmann Branchline ransomes & Rapier 45T 45 ton steam crane† Bachmann Branchline ransomes & Rapier 45T 45 ton steam crane† Bachmann Branchline ransomes & Rapier 45T 45 ton steam crane† Bachmann Branchline ransomes & Rapier 45T 45 ton steam crane† Bachmann Branchline ransomes & Rapier 45T 45 ton steam crane† Bachmann Branchline ransomes & Rapier 45T 45 ton steam crane† Bachmann Branchline ransomes & Rapier 45T 45 ton steam crane† Bachmann Branchline ransomes & Rapier 45T 45 ton steam crane† Bachmann Branchline ransomes & Rapier 45T 45 ton steam crane† Bachmann Branchline ransomes & Rapier 45T 45 ton steam crane† Bachmann Branchline ransomes & Rapier 45T 45 ton steam crane† Bachmann Branchline ransomes & Rapier 45T 45 ton steam crane† Bachmann Branchline ransomes & Rapier 45T 45 ton steam crane† Bachmann Branchline ransomes & Rapier 45T 45 ton steam crane† Bachmann Branchline ransomes & Rapier 45T 45 ton steam crane† Bachmann Branchline ransomes & Rapier 45T 45 ton steam crane† Bachmann Branchline ransomes & Rapier 45T 45 ton steam crane† Bachmann Branchline ransomes & Rapier 45T 45 ton steam crane† Bachmann Branchline ransomes & Rapier 45T 45 ton steam crane† Bachmann Branchline ransomes & Rapier 45T 45 ton steam crane† Bachmann Branchline ransomes & Rapier 45T 45 ton steam crane† Bachmann Branchline ransomes & Rapier 45T 45 ton steam crane† Bachmann Branchline ransomes & Rapier 45T 45 ton steam crane† Bachmann Branchline ransomes & Rapier 45T 45 ton steam crane† Bachmann Branchline ransomes & Rapier 45T 45 ton steam crane† Bachmann Branchline ransomes & Rapier 45T 45 ton steam crane† Bachmann Branchline ransomes & Rapier 45T 45 ton steam crane† Bachmann Branchline ransomes & Rapier 45T 45 ton steam crane† Bachmann Branchline ransomes & Rapier 45T 45 ton steam crane† Bachmann Branchline ransomes & Rapier 45T 45 ton steam crane† Bachmann Branchline ransomes & Rapier 45T 45 ton steam crane† Bachmann Branchline ransomes & Rapier 45T 45 ton steam crane† Bachmann Branchline ransomes & Rapier 45T 45 ton steam crane† Bachmann Branchline ransomes & Rapier 45T 45 ton steam crane† Bachmann Branchline ransomes & Rapier 45T 45 ton steam crane† Bachmann Branchline ransomes & Rapier 45T 45 ton steam crane† Bachmann Branchline ransomes & Rapier 45T 45 ton steam crane† Bachmann Branchline ransomes & Rapier 45T 45 ton steam crane† Bachmann Branchline ransomes & Rapier 45T 45 ton steam crane† Bachmann Branchline ransomes & Rapier 45T 45 ton steam crane† Bachmann Branchline ransomes & Rapier 45T 45 ton steam crane† Bachmann Branchline ransomes & Rapier 45T 45 ton steam crane† Bachmann Branchline ransomes & Rapier 45T 45 ton steam crane† Bachmann Branchline ransomes & Rapier 45T 45 ton steam crane† Bachmann Branchline ransomes & Rapier 45T 45 ton steam crane† Bachmann Branchline ransomes & Rapier 45T 45 ton steam crane† Bachmann Branchline ransomes & Rapier 45T 45 ton steam crane† Bachmann Branchline ransomes & Rapier 45T 45 ton steam crane† Bachmann Branchline ransomes & Rapier 45T 45 ton steam crane† Bachmann Branchline ransomes & Rapier 45T 45 ton steam crane† Bachmann Branchline ransomes & Rapier 45T 45 ton steam crane† Bachmann Branchline ransomes & Rapier 45T 45 ton steam crane† Bachmann Branchline ransomes & Rapier 45T 45 ton steam crane† Bachmann Branchline ransomes & Rapier 45T 45 ton steam crane† Bachmann Branchline ransomes & Rapier 45T 45 ton steam crane† Bachmann Branchline ransomes & Rapier 45T 45 ton steam crane† Bachmann Branchline ransomes & Rapier 45T 45 ton steam crane† Bachmann Branchline ransomes & Rapier 45T 45 ton steam crane† Bachmann Branchline ransomes & Rapier 45T 45 ton steam crane† Bachmann Branchline ransomes & Rapier 45T 45 ton steam crane† Bachmann Branchline ransomes & Rapier 45T 45 ton steam crane† Bachmann Branchline ransomes & Rapier 45T 45 ton steam crane† Bachmann Branchline ransomes & Rapier 45T 45 ton steam crane† Bachmann Branchline ransomes & Rapier 45T 45 ton steam crane† Bachmann Branchline ransomes & Rapier 45T 45 ton steam crane† Bachmann Branchline ransomes & Rapier 45T 45 ton steam crane† Bachmann Branchline ransomes & Rapier 45T 45 ton steam crane† Bachmann Branchline ransomes & Rapier 45T 45 ton steam crane† Bachmann Branchline ransomes & Rapier 45T 45 ton steam crane† Bachmann Branchline ransomes & Rapier 45T 45 ton steam crane† Bachmann Branchline ransomes & Rapier 45T 45 ton steam crane† Bachmann Branchline ransomes & Rapier 45T 45 ton steam crane† Bachmann Branchline ransomes & Rapier 45T 45 ton steam crane† Bachmann Branchline ransomes & Rapier 45T 45 ton steam crane† Bachmann Branchline ransomes & Rapier 45T 45 ton steam crane† Bachmann Branchline ransomes & Rapier 45T 45 ton steam crane† Bachmann Branchline ransomes & Rapier 45T 45 ton steam crane† Bachmann Branchline ransomes & Rapier 45T 45 ton steam crane† Bachmann Branchline ransomes & Rapier 45T 45 ton steam crane† Bachmann Branchline ransomes & Rapier 45T 45 ton steam crane† Bachmann Branchline ransomes & Rapier 45T 45 ton steam crane† Bachmann Branchline ransomes & Rapier 45T 45 ton steam crane †Bachmann Branchline ransomes & Rapier 45T 45 ton steam crane† Bachmann Branchline ransomes & Rapier 45T 45 ton steam crane† Bachmann Branchline ransomes & Rapier 45T 45 ton steam crane† Bachmann Branchline ransomes & Rapier 45T 45 ton steam crane† Bachmann Branchline ransomes & Rapier 45T 45 ton steam crane† Bachmann Branchline ransomes & Rapier 45T 45 ton steam crane† Bachmann Branchline ransomes & Rapier 45T 45 ton steam crane† Bachmann Branchline ransomes & Rapier 45T 45 ton steam crane† Bachmann Branchline ransomes & Rapier 45T 45 ton steam crane† Bachmann Branchline ransomes & Rapier 45T 45 ton steam crane† Bachmann Branchline ransomes & Rapier 45T 45 ton steam crane† Bachmann Branchline ransomes & Rapier 45T 45 ton steam crane† Bachmann Branchline ransomes & Rapier 45T 45 ton steam crane† Bachmann Branchline ransomes & Rapier 45T 45 ton steam crane† Bachmann Branchline ransomes & Rapier 45T 45 ton steam crane† Bachmann Branchline ransomes & Rapier 45T 45 ton steam crane† Bachmann Branchline ransomes & Rapier 45T 45 ton steam crane† Bachmann Branchline ransomes & Rapier 45T 45 ton steam crane† Bachmann Branchline ransomes & Rapier 45T 45 ton steam crane† Bachmann Branchline ransomes & Rapier 45T 45 ton steam crane† Bachmann Branchline ransomes & Rapier 45T 45 ton steam crane† Bachmann Branchline ransomes & Rapier 45T 45 ton steam crane† Bachmann Branchline ransomes & Rapier 45T 45 ton steam crane† Bachmann Branchline ransomes & Rapier 45T 45 ton steam crane† Bachmann Branchline ransomes & Rapier 45T 45 ton steam crane† Bachmann Branchline ransomes & Rapier 45T 45 ton steam crane† Bachmann Branchline ransomes & Rapier 45T 45 ton steam crane† Bachmann Branchline ransomes & Rapier 45T 45 ton steam crane† Bachmann Branchline ransomes & Rapier 45T 45 ton steam crane† Bachmann Branchline ransomes & Rapier 45T 45 ton steam crane† Bachmann Branchline ransomes & Rapier 45T 45 ton steam crane† Bachmann Branchline ransomes & Rapier 45T 45 ton steam crane† Bachmann Branchline ransomes & Rapier 45T 45 ton steam crane† Bachmann Branchline ransomes & Rapier 45T 45 ton steam crane† Bachmann Branchline ransomes & Rapier 45T 45 ton steam crane† Bachmann Branchline ransomes & Rapier 45T 45 ton steam crane† Bachmann Branchline ransomes & Rapier 45T 45 ton steam crane† Bachmann Branchline ransomes & Rapier 45T 45 ton steam crane† Bachmann Branchline ransomes & Rapier 45T 45 ton steam crane† Bachmann Branchline ransomes & Rapier 45T 45 ton steam crane† Bachmann Branchline ransomes & Rapier 45T 45 ton steam crane† Bachmann Branchline ransomes & Rapier 45T 45 ton steam crane† Bachmann Branchline ransomes & Rapier 45T 45 ton steam crane† Bachmann Branchline ransomes & Rapier 45T 45 ton steam crane† Bachmann Branchline ransomes & Rapier 45T 45 ton steam crane† Bachmann Branchline ransomes & Rapier 45T 45 ton steam crane† Bachmann Branchline ransomes & Rapier 45T 45 ton steam crane† Bachmann Branchline ransomes & Rapier 45T 45 ton steam crane† Bachmann Branchline ransomes & Rapier 45T 45 ton steam crane† Bachmann Branchline ransomes & Rapier 45T 45 ton steam crane† Bachmann Branchline ransomes & Rapier 45T 45 ton steam crane† Bachmann Branchline ransomes & Rapier 45T 45 ton steam crane† Bachmann Branchline ransomes & Rapier 45T 45 ton steam crane† Bachmann Branchline ransomes & Rapier 45T 45 ton steam crane† Bachmann Branchline ransomes & Rapier 45T 45 ton steam crane† Bachmann Branchline ransomes & Rapier 45T 45 ton steam crane† Bachmann Branchline ransomes & Rapier 45T 45 ton steam crane† Bachmann Branchline ransomes & Rapier 45T 45 ton steam crane† Bachmann Branchline ransomes & Rapier 45T 45 ton steam crane† Bachmann Branchline ransomes & Rapier 45T 45 ton steam crane† Bachmann Branchline ransomes & Rapier 45T 45 ton steam crane† Bachmann Branchline ransomes & Rapier 45T 45 ton steam crane† Bachmann Branchline ransomes & Rapier 45T 45 ton steam crane† Bachmann Branchline ransomes & Rapier 45T 45 ton steam crane† Bachmann Branchline ransomes & Rapier 45T 45 ton steam crane† Bachmann Branchline ransomes & Rapier 45T 45 ton steam crane† Bachmann Branchline ransomes & Rapier 45T 45 ton steam crane† Bachmann Branchline ransomes & Rapier 45T 45 ton steam crane† Bachmann Branchline ransomes & Rapier 45T 45 ton steam crane† Bachmann Branchline ransomes & Rapier 45T 45 ton steam crane† Bachmann Branchline ransomes & Rapier 45T 45 ton steam crane† Bachmann Branchline ransomes & Rapier 45T 45 ton steam crane† Bachmann Branchline ransomes & Rapier 45T 45 ton steam crane† Bachmann Branchline ransomes & Rapier 45T 45 ton steam crane† Bachmann Branchline ransomes & Rapier 45T 45 ton steam crane† Bachmann Branchline ransomes & Rapier 45T 45 ton steam crane† Bachmann Branchline ransomes & Rapier 45T 45 ton steam crane† Bachmann Branchline ransomes & Rapier 45T 45 ton steam crane† Bachmann Branchline ransomes & Rapier 45T 45 ton steam crane† Bachmann Branchline ransomes & Rapier 45T 45 ton steam crane† Bachmann Branchline ransomes & Rapier 45T 45 ton steam crane† Bachmann Branchline ransomes & Rapier 45T 45 ton steam crane† Bachmann Branchline ransomes & Rapier 45T 45 ton steam crane† Bachmann Branchline ransomes & Rapier 45T 45 ton steam crane† Bachmann Branchline ransomes & Rapier 45T 45 ton steam crane† Bachmann Branchline ransomes & Rapier 45T 45 ton steam crane† Bachmann Branchline ransomes & Rapier 45T 45 ton steam crane† Bachmann Branchline ransomes & Rapier 45T 45 ton steam crane† Bachmann Branchline ransomes & Rapier 45T 45 ton steam crane† Bachmann Branchline ransomes & Rapier 45T 45 ton steam crane† Bachmann Branchline ransomes & Rapier 45T 45 ton steam crane† Bachmann Branchline ransomes & Rapier 45T 45 ton steam crane† Bachmann Branchline ransomes & Rapier 45T 45 ton steam crane† Bachmann Branchline ransomes & Rapier 45T 45 ton steam crane† Bachmann Branchline ransomes & Rapier 45T 45 ton steam crane† Bachmann Branchline ransomes & Rapier 45T 45 ton steam crane† Bachmann Branchline ransomes & Rapier 45T 45 ton steam crane† Bachmann Branchline ransomes & Rapier 45T 45 ton steam crane† Bachmann Branchline ransomes & Rapier 45T 45 ton steam crane† Bachmann Branchline ransomes & Rapier 45T 45 ton steam crane† Bachmann Branchline ransomes & Rapier 45T 45 ton steam crane† Bachmann Branchline ransomes & Rapier 45T 45 ton steam crane† Bachmann Branchline ransomes & Rapier 45T 45 ton steam crane† Bachmann Branchline ransomes & Rapier 45T 45 ton steam crane† Bachmann Branchline ransomes & Rapier 45T 45 ton steam crane† Bachmann Branchline ransomes & Rapier 45T 45 ton steam crane† Bachmann Branchline ransomes & Rapier 45T 45 ton steam crane† Bachmann Branchline ransomes & Rapier 45T 45 ton steam crane† Bachmann Branchline ransomes & Rapier 45T 45 ton steam crane† Bachmann Branchline ransomes & Rapier 45T 45 ton steam crane† Bachmann Branchline ransomes & Rapier 45T 45 ton steam crane† Bachmann Branchline ransomes & Rapier 45T 45 ton steam crane† Bachmann Branchline ransomes & Rapier 45T 45 ton steam crane† Bachmann Branchline ransomes & Rapier 45T 45 ton steam crane† Bachmann Branchline ransomes & Rapier 45T 45 ton steam crane† Bachmann Branchline ransomes & Rapier 45T 45 ton steam crane† Bachmann Branchline ransomes & Rapier 45T 45 ton steam crane† Bachmann Branchline ransomes & Rapier 45T 45 ton steam crane† Bachmann Branchline ransomes & Rapier 45T 45 ton steam crane† Bachmann Branchline ransomes & Rapier 45T 45 ton steam crane† Bachmann Branchline ransomes & Rapier 45T 45 ton steam crane† Bachmann Branchline ransomes & Rapier 45T 45 ton steam crane† Bachmann Branchline ransomes & Rapier 45T 45 ton steam crane† Bachmann Branchline ransomes & Rapier 45T 45 ton steam crane† Bachmann Branchline ransomes & Rapier 45T 45 ton steam crane† Bachmann Branchline ransomes & Rapier 45T 45 ton steam crane† Bachmann Branchline ransomes & Rapier 45T 45 ton steam crane† Bachmann Branchline ransomes & Rapier 45T 45 ton steam crane †Bachmann Branchline ransomes & Rapier 45T 45 ton steam crane† Bachmann Branchline ransomes & Rapier 45T 45 ton steam crane† Bachmann Branchline ransomes & Rapier 45T 45 ton steam crane† Bachmann Branchline ransomes & Rapier 45T 45 ton steam crane† Bachmann Branchline ransomes & Rapier 45T 45 ton steam crane† Bachmann Branchline ransomes & Rapier 45T 45 ton steam crane† Bachmann Branchline ransomes & Rapier 45T 45 ton steam crane† Bachmann Branchline ransomes & Rapier 45T 45 ton steam crane† Bachmann Branchline ransomes & Rapier 45T 45 ton steam crane† Bachmann Branchline ransomes & Rapier 45T 45 ton steam crane† Bachmann Branchline ransomes & Rapier 45T 45 ton steam crane† Bachmann Branchline ransomes & Rapier 45T 45 ton steam crane† Bachmann Branchline ransomes & Rapier 45T 45 ton steam crane† Bachmann Branchline ransomes & Rapier 45T 45 ton steam crane† Bachmann Branchline ransomes & Rapier 45T 45 ton steam crane† Bachmann Branchline ransomes & Rapier 45T 45 ton steam crane† Bachmann Branchline ransomes & Rapier 45T 45 ton steam crane† Bachmann Branchline ransomes & Rapier 45T 45 ton steam crane† Bachmann Branchline ransomes & Rapier 45T 45 ton steam crane† Bachmann Branchline ransomes & Rapier 45T 45 ton steam crane† Bachmann Branchline ransomes & Rapier 45T 45 ton steam crane† Bachmann Branchline ransomes & Rapier 45T 45 ton steam crane† Bachmann Branchline ransomes & Rapier 45T 45 ton steam crane† Bachmann Branchline ransomes & Rapier 45T 45 ton steam crane† Bachmann Branchline ransomes & Rapier 45T 45 ton steam crane† Bachmann Branchline ransomes & Rapier 45T 45 ton steam crane† Bachmann Branchline ransomes & Rapier 45T 45 ton steam crane† Bachmann Branchline ransomes & Rapier 45T 45 ton steam crane† Bachmann Branchline ransomes & Rapier 45T 45 ton steam crane† Bachmann Branchline ransomes & Rapier 45T 45 ton steam crane† Bachmann Branchline ransomes & Rapier 45T 45 ton steam crane† Bachmann Branchline ransomes & Rapier 45T 45 ton steam crane† Bachmann Branchline ransomes & Rapier 45T 45 ton steam crane† Bachmann Branchline ransomes & Rapier 45T 45 ton steam crane††
Bachmannís model 45-ton Ransomes & Rapier steam crane Bachmann Ransomes & Rapier 45 ton steam crane Bachmann Souther Region Guildford Gorton Old Oak Common Saltley Bachmannís model 45-ton Ransomes & Rapier steam crane Bachmann Ransomes & Rapier 45 ton steam crane Bachmann Souther Region Guildford Gorton Old Oak Common Saltley . Bachmannís model 45-ton Ransomes & Rapier steam crane Bachmann Ransomes & Rapier 45 ton steam crane Bachmann Souther Region Guildford Gorton Old Oak Common Saltley Bachmannís model 45-ton Ransomes & Rapier steam crane Bachmann Ransomes & Rapier 45 ton steam crane Bachmann Souther Region Guildford Gorton Old Oak Common Saltley . Bachmannís model 45-ton Ransomes & Rapier steam crane Bachmann Ransomes & Rapier 45 ton steam crane Bachmann Souther Region Guildford Gorton Old Oak Common Saltley Bachmannís model 45-ton Ransomes & Rapier steam crane Bachmann Ransomes & Rapier 45 ton steam crane Bachmann Souther Region Guildford Gorton Old Oak Common Saltley . Bachmannís model 45-ton Ransomes & Rapier steam crane Bachmann Ransomes & Rapier 45 ton steam crane Bachmann Souther Region Guildford Gorton Old Oak Common Saltley Bachmannís model 45-ton Ransomes & Rapier steam crane Bachmann Ransomes & Rapier 45 ton steam crane Bachmann Souther Region Guildford Gorton Old Oak Common Saltley . Bachmannís model 45-ton Ransomes & Rapier steam crane Bachmann Ransomes & Rapier 45 ton steam crane Bachmann Souther Region Guildford Gorton Old Oak Common Saltley Bachmannís model 45-ton Ransomes & Rapier steam crane Bachmann Ransomes & Rapier 45 ton steam crane Bachmann Souther Region Guildford Gorton Old Oak Common Saltley . Bachmannís model 45-ton Ransomes & Rapier steam crane Bachmann Ransomes & Rapier 45 ton steam crane Bachmann Souther Region Guildford Gorton Old Oak Common Saltley Bachmannís model 45-ton Ransomes & Rapier steam crane Bachmann Ransomes & Rapier 45 ton steam crane Bachmann Souther Region Guildford Gorton Old Oak Common Saltley . Bachmannís model 45-ton Ransomes & Rapier steam crane Bachmann Ransomes & Rapier 45 ton steam crane Bachmann Souther Region Guildford Gorton Old Oak Common Saltley Bachmannís model 45-ton Ransomes & Rapier steam crane Bachmann Ransomes & Rapier 45 ton steam crane Bachmann Souther Region Guildford Gorton Old Oak Common Saltley . Bachmannís model 45-ton Ransomes & Rapier steam crane Bachmann Ransomes & Rapier 45 ton steam crane Bachmann Souther Region Guildford Gorton Old Oak Common Saltley Bachmannís model 45-ton Ransomes & Rapier steam crane Bachmann Ransomes & Rapier 45 ton steam crane Bachmann Souther Region Guildford Gorton Old Oak Common Saltley . Bachmannís model 45-ton Ransomes & Rapier steam crane Bachmann Ransomes & Rapier 45 ton steam crane Bachmann Souther Region Guildford Gorton Old Oak Common Saltley Bachmannís model 45-ton Ransomes & Rapier steam crane Bachmann Ransomes & Rapier 45 ton steam crane Bachmann Souther Region Guildford Gorton Old Oak Common Saltley . Bachmannís model 45-ton Ransomes & Rapier steam crane Bachmann Ransomes & Rapier 45 ton steam crane Bachmann Souther Region Guildford Gorton Old Oak Common Saltley Bachmannís model 45-ton Ransomes & Rapier steam crane Bachmann Ransomes & Rapier 45 ton steam crane Bachmann Souther Region Guildford Gorton Old Oak Common Saltley . Bachmannís model 45-ton Ransomes & Rapier steam crane Bachmann Ransomes & Rapier 45 ton steam crane Bachmann Souther Region Guildford Gorton Old Oak Common Saltley Bachmannís model 45-ton Ransomes & Rapier steam crane Bachmann Ransomes & Rapier 45 ton steam crane Bachmann Souther Region Guildford Gorton Old Oak Common Saltley . Bachmannís model 45-ton Ransomes & Rapier steam crane Bachmann Ransomes & Rapier 45 ton steam crane Bachmann Souther Region Guildford Gorton Old Oak Common Saltley Bachmannís model 45-ton Ransomes & Rapier steam crane Bachmann Ransomes & Rapier 45 ton steam crane Bachmann Souther Region Guildford Gorton Old Oak Common Saltley . Bachmannís model 45-ton Ransomes & Rapier steam crane Bachmann Ransomes & Rapier 45 ton steam crane Bachmann Souther Region Guildford Gorton Old Oak Common Saltley Bachmannís model 45-ton Ransomes & Rapier steam crane Bachmann Ransomes & Rapier 45 ton steam crane Bachmann Souther Region Guildford Gorton Old Oak Common Saltley . Bachmannís model 45-ton Ransomes & Rapier steam crane Bachmann Ransomes & Rapier 45 ton steam crane Bachmann Souther Region Guildford Gorton Old Oak Common Saltley Bachmannís model 45-ton Ransomes & Rapier steam crane Bachmann Ransomes & Rapier 45 ton steam crane Bachmann Souther Region Guildford Gorton Old Oak Common Saltley . Bachmannís model 45-ton Ransomes & Rapier steam crane Bachmann Ransomes & Rapier 45 ton steam crane Bachmann Souther Region Guildford Gorton Old Oak Common Saltley Bachmannís model 45-ton Ransomes & Rapier steam crane Bachmann Ransomes & Rapier 45 ton steam crane Bachmann Souther Region Guildford Gorton Old Oak Common Saltley . Bachmannís model 45-ton Ransomes & Rapier steam crane Bachmann Ransomes & Rapier 45 ton steam crane Bachmann Souther Region Guildford Gorton Old Oak Common Saltley Bachmannís model 45-ton Ransomes & Rapier steam crane Bachmann Ransomes & Rapier 45 ton steam crane Bachmann Souther Region Guildford Gorton Old Oak Common Saltley . Bachmannís model 45-ton Ransomes & Rapier steam crane Bachmann Ransomes & Rapier 45 ton steam crane Bachmann Souther Region Guildford Gorton Old Oak Common Saltley Bachmannís model 45-ton Ransomes & Rapier steam crane Bachmann Ransomes & Rapier 45 ton steam crane Bachmann Souther Region Guildford Gorton Old Oak Common Saltley . Bachmannís model 45-ton Ransomes & Rapier steam crane Bachmann Ransomes & Rapier 45 ton steam crane Bachmann Souther Region Guildford Gorton Old Oak Common Saltley Bachmannís model 45-ton Ransomes & Rapier steam crane Bachmann Ransomes & Rapier 45 ton steam crane Bachmann Souther Region Guildford Gorton Old Oak Common Saltley . Bachmannís model 45-ton Ransomes & Rapier steam crane Bachmann Ransomes & Rapier 45 ton steam crane Bachmann Souther Region Guildford Gorton Old Oak Common Saltley Bachmannís model 45-ton Ransomes & Rapier steam crane Bachmann Ransomes & Rapier 45 ton steam crane Bachmann Souther Region Guildford Gorton Old Oak Common Saltley . Bachmannís model 45-ton Ransomes & Rapier steam crane Bachmann Ransomes & Rapier 45 ton steam crane Bachmann Souther Region Guildford Gorton Old Oak Common Saltley Bachmannís model 45-ton Ransomes & Rapier steam crane Bachmann Ransomes & Rapier 45 ton steam crane Bachmann Souther Region Guildford Gorton Old Oak Common Saltley . Bachmannís model 45-ton Ransomes & Rapier steam crane Bachmann Ransomes & Rapier 45 ton steam crane Bachmann Souther Region Guildford Gorton Old Oak Common Saltley Bachmannís model 45-ton Ransomes & Rapier steam crane Bachmann Ransomes & Rapier 45 ton steam crane Bachmann Souther Region Guildford Gorton Old Oak Common Saltley . Bachmannís model 45-ton Ransomes & Rapier steam crane Bachmann Ransomes & Rapier 45 ton steam crane Bachmann Souther Region Guildford Gorton Old Oak Common Saltley Bachmannís model 45-ton Ransomes & Rapier steam crane Bachmann Ransomes & Rapier 45 ton steam crane Bachmann Souther Region Guildford Gorton Old Oak Common Saltley . Bachmannís model 45-ton Ransomes & Rapier steam crane Bachmann Ransomes & Rapier 45 ton steam crane Bachmann Souther Region Guildford Gorton Old Oak Common Saltley Bachmannís model 45-ton Ransomes & Rapier steam crane Bachmann Ransomes & Rapier 45 ton steam crane Bachmann Souther Region Guildford Gorton Old Oak Common Saltley . Bachmannís model 45-ton Ransomes & Rapier steam crane Bachmann Ransomes & Rapier 45 ton steam crane Bachmann Souther Region Guildford Gorton Old Oak Common Saltley Bachmannís model 45-ton Ransomes & Rapier steam crane Bachmann Ransomes & Rapier 45 ton steam crane Bachmann Souther Region Guildford Gorton Old Oak Common Saltley . Bachmannís model 45-ton Ransomes & Rapier steam crane Bachmann Ransomes & Rapier 45 ton steam crane Bachmann Souther Region Guildford Gorton Old Oak Common Saltley Bachmannís model 45-ton Ransomes & Rapier steam crane Bachmann Ransomes & Rapier 45 ton steam crane Bachmann Souther Region Guildford Gorton Old Oak Common Saltley . Bachmannís model 45-ton Ransomes & Rapier steam crane Bachmann Ransomes & Rapier 45 ton steam crane Bachmann Souther Region Guildford Gorton Old Oak Common Saltley Bachmannís model 45-ton Ransomes & Rapier steam crane Bachmann Ransomes & Rapier 45 ton steam crane Bachmann Souther Region Guildford Gorton Old Oak Common Saltley . Bachmannís model 45-ton Ransomes & Rapier steam crane Bachmann Ransomes & Rapier 45 ton steam crane Bachmann Souther Region Guildford Gorton Old Oak Common Saltley Bachmannís model 45-ton Ransomes & Rapier steam crane Bachmann Ransomes & Rapier 45 ton steam crane Bachmann Souther Region Guildford Gorton Old Oak Common Saltley . Bachmannís model 45-ton Ransomes & Rapier steam crane Bachmann Ransomes & Rapier 45 ton steam crane Bachmann Souther Region Guildford Gorton Old Oak Common Saltley Bachmannís model 45-ton Ransomes & Rapier steam crane Bachmann Ransomes & Rapier 45 ton steam crane Bachmann Souther Region Guildford Gorton Old Oak Common Saltley . Bachmannís model 45-ton Ransomes & Rapier steam crane Bachmann Ransomes & Rapier 45 ton steam crane Bachmann Souther Region Guildford Gorton Old Oak Common Saltley Bachmannís model 45-ton Ransomes & Rapier steam crane Bachmann Ransomes & Rapier 45 ton steam crane Bachmann Souther Region Guildford Gorton Old Oak Common Saltley . Bachmannís model 45-ton Ransomes & Rapier steam crane Bachmann Ransomes & Rapier 45 ton steam crane Bachmann Souther Region Guildford Gorton Old Oak Common Saltley Bachmannís model 45-ton Ransomes & Rapier steam crane Bachmann Ransomes & Rapier 45 ton steam crane Bachmann Souther Region Guildford Gorton Old Oak Common Saltley . Bachmannís model 45-ton Ransomes & Rapier steam crane Bachmann Ransomes & Rapier 45 ton steam crane Bachmann Souther Region Guildford Gorton Old Oak Common Saltley Bachmannís model 45-ton Ransomes & Rapier steam crane Bachmann Ransomes & Rapier 45 ton steam crane Bachmann Souther Region Guildford Gorton Old Oak Common Saltley . Bachmannís model 45-ton Ransomes & Rapier steam crane Bachmann Ransomes & Rapier 45 ton steam crane Bachmann Souther Region Guildford Gorton Old Oak Common Saltley Bachmannís model 45-ton Ransomes & Rapier steam crane Bachmann Ransomes & Rapier 45 ton steam crane Bachmann Souther Region Guildford Gorton Old Oak Common Saltley . Bachmannís model 45-ton Ransomes & Rapier steam crane Bachmann Ransomes & Rapier 45 ton steam crane Bachmann Souther Region Guildford Gorton Old Oak Common Saltley Bachmannís model 45-ton Ransomes & Rapier steam crane Bachmann Ransomes & Rapier 45 ton steam crane Bachmann Souther Region Guildford Gorton Old Oak Common Saltley . Bachmannís model 45-ton Ransomes & Rapier steam crane Bachmann Ransomes & Rapier 45 ton steam crane Bachmann Souther Region Guildford Gorton Old Oak Common Saltley Bachmannís model 45-ton Ransomes & Rapier steam crane Bachmann Ransomes & Rapier 45 ton steam crane Bachmann Souther Region Guildford Gorton Old Oak Common Saltley . Bachmannís model 45-ton Ransomes & Rapier steam crane Bachmann Ransomes & Rapier 45 ton steam crane Bachmann Souther Region Guildford Gorton Old Oak Common Saltley Bachmannís model 45-ton Ransomes & Rapier steam crane Bachmann Ransomes & Rapier 45 ton steam crane Bachmann Souther Region Guildford Gorton Old Oak Common Saltley . Bachmannís model 45-ton Ransomes & Rapier steam crane Bachmann Ransomes & Rapier 45 ton steam crane Bachmann Souther Region Guildford Gorton Old Oak Common Saltley Bachmannís model 45-ton Ransomes & Rapier steam crane Bachmann Ransomes & Rapier 45 ton steam crane Bachmann Souther Region Guildford Gorton Old Oak Common Saltley . Bachmannís model 45-ton Ransomes & Rapier steam crane Bachmann Ransomes & Rapier 45 ton steam crane Bachmann Souther Region Guildford Gorton Old Oak Common Saltley Bachmannís model 45-ton Ransomes & Rapier steam crane Bachmann Ransomes & Rapier 45 ton steam crane Bachmann Souther Region Guildford Gorton Old Oak Common Saltley . Bachmannís model 45-ton Ransomes & Rapier steam crane Bachmann Ransomes & Rapier 45 ton steam crane Bachmann Souther Region Guildford Gorton Old Oak Common Saltley Bachmannís model 45-ton Ransomes & Rapier steam crane Bachmann Ransomes & Rapier 45 ton steam crane Bachmann Souther Region Guildford Gorton Old Oak Common Saltley . Bachmannís model 45-ton Ransomes & Rapier steam crane Bachmann Ransomes & Rapier 45 ton steam crane Bachmann Souther Region Guildford Gorton Old Oak Common Saltley Bachmannís model 45-ton Ransomes & Rapier steam crane Bachmann Ransomes & Rapier 45 ton steam crane Bachmann Souther Region Guildford Gorton Old Oak Common Saltley . Bachmannís model 45-ton Ransomes & Rapier steam crane Bachmann Ransomes & Rapier 45 ton steam crane Bachmann Souther Region Guildford Gorton Old Oak Common Saltley Bachmannís model 45-ton Ransomes & Rapier steam crane Bachmann Ransomes & Rapier 45 ton steam crane Bachmann Souther Region Guildford Gorton Old Oak Common Saltley . Bachmannís model 45-ton Ransomes & Rapier steam crane Bachmann Ransomes & Rapier 45 ton steam crane Bachmann Souther Region Guildford Gorton Old Oak Common Saltley Bachmannís model 45-ton Ransomes & Rapier steam crane Bachmann Ransomes & Rapier 45 ton steam crane Bachmann Souther Region Guildford Gorton Old Oak Common Saltley . Bachmannís model 45-ton Ransomes & Rapier steam crane Bachmann Ransomes & Rapier 45 ton steam crane Bachmann Souther Region Guildford Gorton Old Oak Common Saltley Bachmannís model 45-ton Ransomes & Rapier steam crane Bachmann Ransomes & Rapier 45 ton steam crane Bachmann Souther Region Guildford Gorton Old Oak Common Saltley . Bachmannís model 45-ton Ransomes & Rapier steam crane Bachmann Ransomes & Rapier 45 ton steam crane Bachmann Souther Region Guildford Gorton Old Oak Common Saltley Bachmannís model 45-ton Ransomes & Rapier steam crane Bachmann Ransomes & Rapier 45 ton steam crane Bachmann Souther Region Guildford Gorton Old Oak Common Saltley . Bachmannís model 45-ton Ransomes & Rapier steam crane Bachmann Ransomes & Rapier 45 ton steam crane Bachmann Souther Region Guildford Gorton Old Oak Common Saltley Bachmannís model 45-ton Ransomes & Rapier steam crane Bachmann Ransomes & Rapier 45 ton steam crane Bachmann Souther Region Guildford Gorton Old Oak Common Saltley . Bachmannís model 45-ton Ransomes & Rapier steam crane Bachmann Ransomes & Rapier 45 ton steam crane Bachmann Souther Region Guildford Gorton Old Oak Common Saltley Bachmannís model 45-ton Ransomes & Rapier steam crane Bachmann Ransomes & Rapier 45 ton steam crane Bachmann Souther Region Guildford Gorton Old Oak Common Saltley . Bachmannís model 45-ton Ransomes & Rapier steam crane Bachmann Ransomes & Rapier 45 ton steam crane Bachmann Souther Region Guildford Gorton Old Oak Common Saltley Bachmannís model 45-ton Ransomes & Rapier steam crane Bachmann Ransomes & Rapier 45 ton steam crane Bachmann Souther Region Guildford Gorton Old Oak Common Saltley . Bachmannís model 45-ton Ransomes & Rapier steam crane Bachmann Ransomes & Rapier 45 ton steam crane Bachmann Souther Region Guildford Gorton Old Oak Common Saltley Bachmannís model 45-ton Ransomes & Rapier steam crane Bachmann Ransomes & Rapier 45 ton steam crane Bachmann Souther Region Guildford Gorton Old Oak Common Saltley . Bachmannís model 45-ton Ransomes & Rapier steam crane Bachmann Ransomes & Rapier 45 ton steam crane Bachmann Souther Region Guildford Gorton Old Oak Common Saltley Bachmannís model 45-ton Ransomes & Rapier steam crane Bachmann Ransomes & Rapier 45 ton steam crane Bachmann Souther Region Guildford Gorton Old Oak Common Saltley . Bachmannís model 45-ton Ransomes & Rapier steam crane Bachmann Ransomes & Rapier 45 ton steam crane Bachmann Souther Region Guildford Gorton Old Oak Common Saltley Bachmannís model 45-ton Ransomes & Rapier steam crane Bachmann Ransomes & Rapier 45 ton steam crane Bachmann Souther Region Guildford Gorton Old Oak Common Saltley . Bachmannís model 45-ton Ransomes & Rapier steam crane Bachmann Ransomes & Rapier 45 ton steam crane Bachmann Souther Region Guildford Gorton Old Oak Common Saltley Bachmannís model 45-ton Ransomes & Rapier steam crane Bachmann Ransomes & Rapier 45 ton steam crane Bachmann Souther Region Guildford Gorton Old Oak Common Saltley . Bachmannís model 45-ton Ransomes & Rapier steam crane Bachmann Ransomes & Rapier 45 ton steam crane Bachmann Souther Region Guildford Gorton Old Oak Common Saltley Bachmannís model 45-ton Ransomes & Rapier steam crane Bachmann Ransomes & Rapier 45 ton steam crane Bachmann Souther Region Guildford Gorton Old Oak Common Saltley . Bachmannís model 45-ton Ransomes & Rapier steam crane Bachmann Ransomes & Rapier 45 ton steam crane Bachmann Souther Region Guildford Gorton Old Oak Common Saltley Bachmannís model 45-ton Ransomes & Rapier steam crane Bachmann Ransomes & Rapier 45 ton steam crane Bachmann Souther Region Guildford Gorton Old Oak Common Saltley . Bachmannís model 45-ton Ransomes & Rapier steam crane Bachmann Ransomes & Rapier 45 ton steam crane Bachmann Souther Region Guildford Gorton Old Oak Common Saltley Bachmannís model 45-ton Ransomes & Rapier steam crane Bachmann Ransomes & Rapier 45 ton steam crane Bachmann Souther Region Guildford Gorton Old Oak Common Saltley . Bachmannís model 45-ton Ransomes & Rapier steam crane Bachmann Ransomes & Rapier 45 ton steam crane Bachmann Souther Region Guildford Gorton Old Oak Common Saltley Bachmannís model 45-ton Ransomes & Rapier steam crane Bachmann Ransomes & Rapier 45 ton steam crane Bachmann Souther Region Guildford Gorton Old Oak Common Saltley . Bachmannís model 45-ton Ransomes & Rapier steam crane Bachmann Ransomes & Rapier 45 ton steam crane Bachmann Souther Region Guildford Gorton Old Oak Common Saltley Bachmannís model 45-ton Ransomes & Rapier steam crane Bachmann Ransomes & Rapier 45 ton steam crane Bachmann Souther Region Guildford Gorton Old Oak Common Saltley . Bachmannís model 45-ton Ransomes & Rapier steam crane Bachmann Ransomes & Rapier 45 ton steam crane Bachmann Souther Region Guildford Gorton Old Oak Common Saltley Bachmannís model 45-ton Ransomes & Rapier steam crane Bachmann Ransomes & Rapier 45 ton steam crane Bachmann Souther Region Guildford Gorton Old Oak Common Saltley . Bachmannís model 45-ton Ransomes & Rapier steam crane Bachmann Ransomes & Rapier 45 ton steam crane Bachmann Souther Region Guildford Gorton Old Oak Common Saltley Bachmannís model 45-ton Ransomes & Rapier steam crane Bachmann Ransomes & Rapier 45 ton steam crane Bachmann Souther Region Guildford Gorton Old Oak Common Saltley . Bachmannís model 45-ton Ransomes & Rapier steam crane Bachmann Ransomes & Rapier 45 ton steam crane Bachmann Souther Region Guildford Gorton Old Oak Common Saltley Bachmannís model 45-ton Ransomes & Rapier steam crane Bachmann Ransomes & Rapier 45 ton steam crane Bachmann Souther Region Guildford Gorton Old Oak Common Saltley . Bachmannís model 45-ton Ransomes & Rapier steam crane Bachmann Ransomes & Rapier 45 ton steam crane Bachmann Souther Region Guildford Gorton Old Oak Common Saltley Bachmannís model 45-ton Ransomes & Rapier steam crane Bachmann Ransomes & Rapier 45 ton steam crane Bachmann Souther Region Guildford Gorton Old Oak Common Saltley . Bachmannís model 45-ton Ransomes & Rapier steam crane Bachmann Ransomes & Rapier 45 ton steam crane Bachmann Souther Region Guildford Gorton Old Oak Common Saltley Bachmannís model 45-ton Ransomes & Rapier steam crane Bachmann Ransomes & Rapier 45 ton steam crane Bachmann Souther Region Guildford Gorton Old Oak Common Saltley . Bachmannís model 45-ton Ransomes & Rapier steam crane Bachmann Ransomes & Rapier 45 ton steam crane Bachmann Souther Region Guildford Gorton Old Oak Common Saltley Bachmannís model 45-ton Ransomes & Rapier steam crane Bachmann Ransomes & Rapier 45 ton steam crane Bachmann Souther Region Guildford Gorton Old Oak Common Saltley . Bachmannís model 45-ton Ransomes & Rapier steam crane Bachmann Ransomes & Rapier 45 ton steam crane Bachmann Souther Region Guildford Gorton Old Oak Common Saltley Bachmannís model 45-ton Ransomes & Rapier steam crane Bachmann Ransomes & Rapier 45 ton steam crane Bachmann Souther Region Guildford Gorton Old Oak Common Saltley . Bachmannís model 45-ton Ransomes & Rapier steam crane Bachmann Ransomes & Rapier 45 ton steam crane Bachmann Souther Region Guildford Gorton Old Oak Common Saltley Bachmannís model 45-ton Ransomes & Rapier steam crane Bachmann Ransomes & Rapier 45 ton steam crane Bachmann Souther Region Guildford Gorton Old Oak Common Saltley . Bachmannís model 45-ton Ransomes & Rapier steam crane Bachmann Ransomes & Rapier 45 ton steam crane Bachmann Souther Region Guildford Gorton Old Oak Common Saltley Bachmannís model 45-ton Ransomes & Rapier steam crane Bachmann Ransomes & Rapier 45 ton steam crane Bachmann Souther Region Guildford Gorton Old Oak Common Saltley . Bachmannís model 45-ton Ransomes & Rapier steam crane Bachmann Ransomes & Rapier 45 ton steam crane Bachmann Souther Region Guildford Gorton Old Oak Common Saltley Bachmannís model 45-ton Ransomes & Rapier steam crane Bachmann Ransomes & Rapier 45 ton steam crane Bachmann Souther Region Guildford Gorton Old Oak Common Saltley . Bachmannís model 45-ton Ransomes & Rapier steam crane Bachmann Ransomes & Rapier 45 ton steam crane Bachmann Souther Region Guildford Gorton Old Oak Common Saltley Bachmannís model 45-ton Ransomes & Rapier steam crane Bachmann Ransomes & Rapier 45 ton steam crane Bachmann Souther Region Guildford Gorton Old Oak Common Saltley . Bachmannís model 45-ton Ransomes & Rapier steam crane Bachmann Ransomes & Rapier 45 ton steam crane Bachmann Souther Region Guildford Gorton Old Oak Common Saltley Bachmannís model 45-ton Ransomes & Rapier steam crane Bachmann Ransomes & Rapier 45 ton steam crane Bachmann Souther Region Guildford Gorton Old Oak Common Saltley . Bachmannís model 45-ton Ransomes & Rapier steam crane Bachmann Ransomes & Rapier 45 ton steam crane Bachmann Souther Region Guildford Gorton Old Oak Common Saltley Bachmannís model 45-ton Ransomes & Rapier steam crane Bachmann Ransomes & Rapier 45 ton steam crane Bachmann Souther Region Guildford Gorton Old Oak Common Saltley . Bachmannís model 45-ton Ransomes & Rapier steam crane Bachmann Ransomes & Rapier 45 ton steam crane Bachmann Souther Region Guildford Gorton Old Oak Common Saltley Bachmannís model 45-ton Ransomes & Rapier steam crane Bachmann Ransomes & Rapier 45 ton steam crane Bachmann Souther Region Guildford Gorton Old Oak Common Saltley . Bachmannís model 45-ton Ransomes & Rapier steam crane Bachmann Ransomes & Rapier 45 ton steam crane Bachmann Souther Region Guildford Gorton Old Oak Common Saltley Bachmannís model 45-ton Ransomes & Rapier steam crane Bachmann Ransomes & Rapier 45 ton steam crane Bachmann Souther Region Guildford Gorton Old Oak Common Saltley . Bachmannís model 45-ton Ransomes & Rapier steam crane Bachmann Ransomes & Rapier 45 ton steam crane Bachmann Souther Region Guildford Gorton Old Oak Common Saltley Bachmannís model 45-ton Ransomes & Rapier steam crane Bachmann Ransomes & Rapier 45 ton steam crane Bachmann Souther Region Guildford Gorton Old Oak Common Saltley . Bachmannís model 45-ton Ransomes & Rapier steam crane Bachmann Ransomes & Rapier 45 ton steam crane Bachmann Souther Region Guildford Gorton Old Oak Common Saltley Bachmannís model 45-ton Ransomes & Rapier steam crane Bachmann Ransomes & Rapier 45 ton steam crane Bachmann Souther Region Guildford Gorton Old Oak Common Saltley . Bachmannís model 45-ton Ransomes & Rapier steam crane Bachmann Ransomes & Rapier 45 ton steam crane Bachmann Souther Region Guildford Gorton Old Oak Common Saltley Bachmannís model 45-ton Ransomes & Rapier steam crane Bachmann Ransomes & Rapier 45 ton steam crane Bachmann Souther Region Guildford Gorton Old Oak Common Saltley . Bachmannís model 45-ton Ransomes & Rapier steam crane Bachmann Ransomes & Rapier 45 ton steam crane Bachmann Souther Region Guildford Gorton Old Oak Common Saltley Bachmannís model 45-ton Ransomes & Rapier steam crane Bachmann Ransomes & Rapier 45 ton steam crane Bachmann Souther Region Guildford Gorton Old Oak Common Saltley . Bachmannís model 45-ton Ransomes & Rapier steam crane Bachmann Ransomes & Rapier 45 ton steam crane Bachmann Souther Region Guildford Gorton Old Oak Common Saltley Bachmannís model 45-ton Ransomes & Rapier steam crane Bachmann Ransomes & Rapier 45 ton steam crane Bachmann Souther Region Guildford Gorton Old Oak Common Saltley . Bachmannís model 45-ton Ransomes & Rapier steam crane Bachmann Ransomes & Rapier 45 ton steam crane Bachmann Souther Region Guildford Gorton Old Oak Common Saltley Bachmannís model 45-ton Ransomes & Rapier steam crane Bachmann Ransomes & Rapier 45 ton steam crane Bachmann Souther Region Guildford Gorton Old Oak Common Saltley . Bachmannís model 45-ton Ransomes & Rapier steam crane Bachmann Ransomes & Rapier 45 ton steam crane Bachmann Souther Region Guildford Gorton Old Oak Common Saltley Bachmannís model 45-ton Ransomes & Rapier steam crane Bachmann Ransomes & Rapier 45 ton steam crane Bachmann Souther Region Guildford Gorton Old Oak Common Saltley . Bachmannís model 45-ton Ransomes & Rapier steam crane Bachmann Ransomes & Rapier 45 ton steam crane Bachmann Souther Region Guildford Gorton Old Oak Common Saltley Bachmannís model 45-ton Ransomes & Rapier steam crane Bachmann Ransomes & Rapier 45 ton steam crane Bachmann Souther Region Guildford Gorton Old Oak Common Saltley . Bachmannís model 45-ton Ransomes & Rapier steam crane Bachmann Ransomes & Rapier 45 ton steam crane Bachmann Souther Region Guildford Gorton Old Oak Common Saltley Bachmannís model 45-ton Ransomes & Rapier steam crane Bachmann Ransomes & Rapier 45 ton steam crane Bachmann Souther Region Guildford Gorton Old Oak Common Saltley . Bachmannís model 45-ton Ransomes & Rapier steam crane Bachmann Ransomes & Rapier 45 ton steam crane Bachmann Souther Region Guildford Gorton Old Oak Common Saltley Bachmannís model 45-ton Ransomes & Rapier steam crane Bachmann Ransomes & Rapier 45 ton steam crane Bachmann Souther Region Guildford Gorton Old Oak Common Saltley . Bachmannís model 45-ton Ransomes & Rapier steam crane Bachmann Ransomes & Rapier 45 ton steam crane Bachmann Souther Region Guildford Gorton Old Oak Common Saltley Bachmannís model 45-ton Ransomes & Rapier steam crane Bachmann Ransomes & Rapier 45 ton steam crane Bachmann Souther Region Guildford Gorton Old Oak Common Saltley . Bachmannís model 45-ton Ransomes & Rapier steam crane Bachmann Ransomes & Rapier 45 ton steam crane Bachmann Souther Region Guildford Gorton Old Oak Common Saltley Bachmannís model 45-ton Ransomes & Rapier steam crane Bachmann Ransomes & Rapier 45 ton steam crane Bachmann Souther Region Guildford Gorton Old Oak Common Saltley . Bachmannís model 45-ton Ransomes & Rapier steam crane Bachmann Ransomes & Rapier 45 ton steam crane Bachmann Souther Region Guildford Gorton Old Oak Common Saltley Bachmannís model 45-ton Ransomes & Rapier steam crane Bachmann Ransomes & Rapier 45 ton steam crane Bachmann Souther Region Guildford Gorton Old Oak Common Saltley . Bachmannís model 45-ton Ransomes & Rapier steam crane Bachmann Ransomes & Rapier 45 ton steam crane Bachmann Souther Region Guildford Gorton Old Oak Common Saltley Bachmannís model 45-ton Ransomes & Rapier steam crane Bachmann Ransomes & Rapier 45 ton steam crane Bachmann Souther Region Guildford Gorton Old Oak Common Saltley . Bachmannís model 45-ton Ransomes & Rapier steam crane Bachmann Ransomes & Rapier 45 ton steam crane Bachmann Souther Region Guildford Gorton Old Oak Common Saltley Bachmannís model 45-ton Ransomes & Rapier steam crane Bachmann Ransomes & Rapier 45 ton steam crane Bachmann Souther Region Guildford Gorton Old Oak Common Saltley . Bachmannís model 45-ton Ransomes & Rapier steam crane Bachmann Ransomes & Rapier 45 ton steam crane Bachmann Souther Region Guildford Gorton Old Oak Common Saltley Bachmannís model 45-ton Ransomes & Rapier steam crane Bachmann Ransomes & Rapier 45 ton steam crane Bachmann Souther Region Guildford Gorton Old Oak Common Saltley . Bachmannís model 45-ton Ransomes & Rapier steam crane Bachmann Ransomes & Rapier 45 ton steam crane Bachmann Souther Region Guildford Gorton Old Oak Common Saltley Bachmannís model 45-ton Ransomes & Rapier steam crane Bachmann Ransomes & Rapier 45 ton steam crane Bachmann Souther Region Guildford Gorton Old Oak Common Saltley . Bachmannís model 45-ton Ransomes & Rapier steam crane Bachmann Ransomes & Rapier 45 ton steam crane Bachmann Souther Region Guildford Gorton Old Oak Common Saltley Bachmannís model 45-ton Ransomes & Rapier steam crane Bachmann Ransomes & Rapier 45 ton steam crane Bachmann Souther Region Guildford Gorton Old Oak Common Saltley . Bachmannís model 45-ton Ransomes & Rapier steam crane Bachmann Ransomes & Rapier 45 ton steam crane Bachmann Souther Region Guildford Gorton Old Oak Common Saltley Bachmannís model 45-ton Ransomes & Rapier steam crane Bachmann Ransomes & Rapier 45 ton steam crane Bachmann Souther Region Guildford Gorton Old Oak Common Saltley . Bachmannís model 45-ton Ransomes & Rapier steam crane Bachmann Ransomes & Rapier 45 ton steam crane Bachmann Souther Region Guildford Gorton Old Oak Common Saltley Bachmannís model 45-ton Ransomes & Rapier steam crane Bachmann Ransomes & Rapier 45 ton steam crane Bachmann Souther Region Guildford Gorton Old Oak Common Saltley . Bachmannís model 45-ton Ransomes & Rapier steam crane Bachmann Ransomes & Rapier 45 ton steam crane Bachmann Souther Region Guildford Gorton Old Oak Common Saltley Bachmannís model 45-ton Ransomes & Rapier steam crane Bachmann Ransomes & Rapier 45 ton steam crane Bachmann Souther Region Guildford Gorton Old Oak Common Saltley . Bachmannís model 45-ton Ransomes & Rapier steam crane Bachmann Ransomes & Rapier 45 ton steam crane Bachmann Souther Region Guildford Gorton Old Oak Common Saltley Bachmannís model 45-ton Ransomes & Rapier steam crane Bachmann Ransomes & Rapier 45 ton steam crane Bachmann Souther Region Guildford Gorton Old Oak Common Saltley . Bachmannís model 45-ton Ransomes & Rapier steam crane Bachmann Ransomes & Rapier 45 ton steam crane Bachmann Souther Region Guildford Gorton Old Oak Common Saltley Bachmannís model 45-ton Ransomes & Rapier steam crane Bachmann Ransomes & Rapier 45 ton steam crane Bachmann Souther Region Guildford Gorton Old Oak Common Saltley . Bachmannís model 45-ton Ransomes & Rapier steam crane Bachmann Ransomes & Rapier 45 ton steam crane Bachmann Souther Region Guildford Gorton Old Oak Common Saltley
BMW Isetta Oxfortd Diecast BMW Isetta Oxfortd Diecast BMW Isetta Oxfortd Diecast BMW Isetta Oxfortd Diecast BMW Isetta Oxfortd Diecast BMW Isetta Oxfortd Diecast BMW Isetta Oxfortd Diecast BMW Isetta Oxfortd Diecast BMW Isetta Oxfortd Diecast BMW Isetta Oxfortd DiecastMW Isetta Oxfortd Diecast BMW Isetta Oxfortd Diecast BMW Isetta Oxfortd Diecast BMW Isetta Oxfortd Diecast BMW Isetta Oxfortd Diecast BMW Isetta Oxfortd Diecast BMW Isetta Oxfortd Diecast BMW Isetta Oxfortd Diecast BMW Isetta Oxfortd Diecast BMW Isetta Oxfortd DiecastMW Isetta Oxfortd Diecast BMW Isetta Oxfortd Diecast BMW Isetta Oxfortd Diecast BMW Isetta Oxfortd Diecast BMW Isetta Oxfortd Diecast BMW Isetta Oxfortd Diecast BMW Isetta Oxfortd Diecast BMW Isetta Oxfortd Diecast BMW Isetta Oxfortd Diecast BMW Isetta Oxfortd DiecastMW Isetta Oxfortd Diecast BMW Isetta Oxfortd Diecast BMW Isetta Oxfortd Diecast BMW Isetta Oxfortd Diecast BMW Isetta Oxfortd Diecast BMW Isetta Oxfortd Diecast BMW Isetta Oxfortd Diecast BMW Isetta Oxfortd Diecast BMW Isetta Oxfortd Diecast BMW Isetta Oxfortd DiecastMW Isetta Oxfortd Diecast BMW Isetta Oxfortd Diecast BMW Isetta Oxfortd Diecast BMW Isetta Oxfortd Diecast BMW Isetta Oxfortd Diecast BMW Isetta Oxfortd Diecast BMW Isetta Oxfortd Diecast BMW Isetta Oxfortd Diecast BMW Isetta Oxfortd Diecast BMW Isetta Oxfortd DiecastMW Isetta Oxfortd Diecast BMW Isetta Oxfortd Diecast BMW Isetta Oxfortd Diecast BMW Isetta Oxfortd Diecast BMW Isetta Oxfortd Diecast BMW Isetta Oxfortd Diecast BMW Isetta Oxfortd Diecast BMW Isetta Oxfortd Diecast BMW Isetta Oxfortd Diecast BMW Isetta Oxfortd DiecastMW Isetta Oxfortd Diecast BMW Isetta Oxfortd Diecast BMW Isetta Oxfortd Diecast BMW Isetta Oxfortd Diecast BMW Isetta Oxfortd Diecast BMW Isetta Oxfortd Diecast BMW Isetta Oxfortd Diecast BMW Isetta Oxfortd Diecast BMW Isetta Oxfortd Diecast BMW Isetta Oxfortd DiecastMW Isetta Oxfortd Diecast BMW Isetta Oxfortd Diecast BMW Isetta Oxfortd Diecast BMW Isetta Oxfortd Diecast BMW Isetta Oxfortd Diecast BMW Isetta Oxfortd Diecast BMW Isetta Oxfortd Diecast BMW Isetta Oxfortd Diecast BMW Isetta Oxfortd Diecast BMW Isetta Oxfortd DiecastMW Isetta Oxfortd Diecast BMW Isetta Oxfortd Diecast BMW Isetta Oxfortd Diecast BMW Isetta Oxfortd Diecast BMW Isetta Oxfortd Diecast BMW Isetta Oxfortd Diecast BMW Isetta Oxfortd Diecast BMW Isetta Oxfortd Diecast BMW Isetta Oxfortd Diecast BMW Isetta Oxfortd DiecastMW Isetta Oxfortd Diecast BMW Isetta Oxfortd Diecast BMW Isetta Oxfortd Diecast BMW Isetta Oxfortd Diecast BMW Isetta Oxfortd Diecast BMW Isetta Oxfortd Diecast BMW Isetta Oxfortd Diecast BMW Isetta Oxfortd Diecast BMW Isetta Oxfortd Diecast BMW Isetta Oxfortd DiecastMW Isetta Oxfortd Diecast BMW Isetta Oxfortd Diecast BMW Isetta Oxfortd Diecast BMW Isetta Oxfortd Diecast BMW Isetta Oxfortd Diecast BMW Isetta Oxfortd Diecast BMW Isetta Oxfortd Diecast BMW Isetta Oxfortd Diecast BMW Isetta Oxfortd Diecast BMW Isetta Oxfortd DiecastMW Isetta Oxfortd Diecast BMW Isetta Oxfortd Diecast BMW Isetta Oxfortd Diecast BMW Isetta Oxfortd Diecast BMW Isetta Oxfortd Diecast BMW Isetta Oxfortd Diecast BMW Isetta Oxfortd Diecast BMW Isetta Oxfortd Diecast BMW Isetta Oxfortd Diecast BMW Isetta Oxfortd DiecastMW Isetta Oxfortd Diecast BMW Isetta Oxfortd Diecast BMW Isetta Oxfortd Diecast BMW Isetta Oxfortd Diecast BMW Isetta Oxfortd Diecast BMW Isetta Oxfortd Diecast BMW Isetta Oxfortd Diecast BMW Isetta Oxfortd Diecast BMW Isetta Oxfortd Diecast BMW Isetta Oxfortd DiecastMW Isetta Oxfortd Diecast BMW Isetta Oxfortd Diecast BMW Isetta Oxfortd Diecast BMW Isetta Oxfortd Diecast BMW Isetta Oxfortd Diecast BMW Isetta Oxfortd Diecast BMW Isetta Oxfortd Diecast BMW Isetta Oxfortd Diecast BMW Isetta Oxfortd Diecast BMW Isetta Oxfortd DiecastMW Isetta Oxfortd Diecast BMW Isetta Oxfortd Diecast BMW Isetta Oxfortd Diecast BMW Isetta Oxfortd Diecast BMW Isetta Oxfortd Diecast BMW Isetta Oxfortd Diecast BMW Isetta Oxfortd Diecast BMW Isetta Oxfortd Diecast BMW Isetta Oxfortd Diecast BMW Isetta Oxfortd DiecastMW Isetta Oxfortd Diecast BMW Isetta Oxfortd Diecast BMW Isetta Oxfortd Diecast BMW Isetta Oxfortd Diecast BMW Isetta Oxfortd Diecast BMW Isetta Oxfortd Diecast BMW Isetta Oxfortd Diecast BMW Isetta Oxfortd Diecast BMW Isetta Oxfortd Diecast BMW Isetta Oxfortd DiecastMW Isetta Oxfortd Diecast BMW Isetta Oxfortd Diecast BMW Isetta Oxfortd Diecast BMW Isetta Oxfortd Diecast BMW Isetta Oxfortd Diecast BMW Isetta Oxfortd Diecast BMW Isetta Oxfortd Diecast BMW Isetta Oxfortd Diecast BMW Isetta Oxfortd Diecast BMW Isetta Oxfortd DiecastMW Isetta Oxfortd Diecast BMW Isetta Oxfortd Diecast BMW Isetta Oxfortd Diecast BMW Isetta Oxfortd Diecast BMW Isetta Oxfortd Diecast BMW Isetta Oxfortd Diecast BMW Isetta Oxfortd Diecast BMW Isetta Oxfortd Diecast BMW Isetta Oxfortd Diecast BMW Isetta Oxfortd DiecastMW Isetta Oxfortd Diecast BMW Isetta Oxfortd Diecast BMW Isetta Oxfortd Diecast BMW Isetta Oxfortd Diecast BMW Isetta Oxfortd Diecast BMW Isetta Oxfortd Diecast BMW Isetta Oxfortd Diecast BMW Isetta Oxfortd Diecast BMW Isetta Oxfortd Diecast BMW Isetta Oxfortd DiecastMW Isetta Oxfortd Diecast BMW Isetta Oxfortd Diecast BMW Isetta Oxfortd Diecast BMW Isetta Oxfortd Diecast BMW Isetta Oxfortd Diecast BMW Isetta Oxfortd Diecast BMW Isetta Oxfortd Diecast BMW Isetta Oxfortd Diecast BMW Isetta Oxfortd Diecast BMW Isetta Oxfortd DiecastMW Isetta Oxfortd Diecast BMW Isetta Oxfortd Diecast BMW Isetta Oxfortd Diecast BMW Isetta Oxfortd Diecast BMW Isetta Oxfortd Diecast BMW Isetta Oxfortd Diecast BMW Isetta Oxfortd Diecast BMW Isetta Oxfortd Diecast BMW Isetta Oxfortd Diecast BMW Isetta Oxfortd DiecastMW Isetta Oxfortd Diecast BMW Isetta Oxfortd Diecast BMW Isetta Oxfortd Diecast BMW Isetta Oxfortd Diecast BMW Isetta Oxfortd Diecast BMW Isetta Oxfortd Diecast BMW Isetta Oxfortd Diecast BMW Isetta Oxfortd Diecast BMW Isetta Oxfortd Diecast BMW Isetta Oxfortd DiecastMW Isetta Oxfortd Diecast BMW Isetta Oxfortd Diecast BMW Isetta Oxfortd Diecast BMW Isetta Oxfortd Diecast BMW Isetta Oxfortd Diecast BMW Isetta Oxfortd Diecast BMW Isetta Oxfortd Diecast BMW Isetta Oxfortd Diecast BMW Isetta Oxfortd Diecast BMW Isetta Oxfortd DiecastMW Isetta Oxfortd Diecast BMW Isetta Oxfortd Diecast BMW Isetta Oxfortd Diecast BMW Isetta Oxfortd Diecast BMW Isetta Oxfortd Diecast BMW Isetta Oxfortd Diecast BMW Isetta Oxfortd Diecast BMW Isetta Oxfortd Diecast BMW Isetta Oxfortd Diecast BMW Isetta Oxfortd DiecastMW Isetta Oxfortd Diecast BMW Isetta Oxfortd Diecast BMW Isetta Oxfortd Diecast BMW Isetta Oxfortd Diecast BMW Isetta Oxfortd Diecast BMW Isetta Oxfortd Diecast BMW Isetta Oxfortd Diecast BMW Isetta Oxfortd Diecast BMW Isetta Oxfortd Diecast BMW Isetta Oxfortd DiecastMW Isetta Oxfortd Diecast BMW Isetta Oxfortd Diecast BMW Isetta Oxfortd Diecast BMW Isetta Oxfortd Diecast BMW Isetta Oxfortd Diecast BMW Isetta Oxfortd Diecast BMW Isetta Oxfortd Diecast BMW Isetta Oxfortd Diecast BMW Isetta Oxfortd Diecast BMW Isetta Oxfortd DiecastMW Isetta Oxfortd Diecast BMW Isetta Oxfortd Diecast BMW Isetta Oxfortd Diecast BMW Isetta Oxfortd Diecast BMW Isetta Oxfortd Diecast BMW Isetta Oxfortd Diecast BMW Isetta Oxfortd Diecast BMW Isetta Oxfortd Diecast BMW Isetta Oxfortd Diecast BMW Isetta Oxfortd DiecastMW Isetta Oxfortd Diecast BMW Isetta Oxfortd Diecast BMW Isetta Oxfortd Diecast BMW Isetta Oxfortd Diecast BMW Isetta Oxfortd Diecast BMW Isetta Oxfortd Diecast BMW Isetta Oxfortd Diecast BMW Isetta Oxfortd Diecast BMW Isetta Oxfortd Diecast BMW Isetta Oxfortd DiecastMW Isetta Oxfortd Diecast BMW Isetta Oxfortd Diecast BMW Isetta Oxfortd Diecast BMW Isetta Oxfortd Diecast BMW Isetta Oxfortd Diecast BMW Isetta Oxfortd Diecast BMW Isetta Oxfortd Diecast BMW Isetta Oxfortd Diecast BMW Isetta Oxfortd Diecast BMW Isetta Oxfortd DiecastMW Isetta Oxfortd Diecast BMW Isetta Oxfortd Diecast BMW Isetta Oxfortd Diecast BMW Isetta Oxfortd Diecast BMW Isetta Oxfortd Diecast BMW Isetta Oxfortd Diecast BMW Isetta Oxfortd Diecast BMW Isetta Oxfortd Diecast BMW Isetta Oxfortd Diecast BMW Isetta Oxfortd DiecastMW Isetta Oxfortd Diecast BMW Isetta Oxfortd Diecast BMW Isetta Oxfortd Diecast BMW Isetta Oxfortd Diecast BMW Isetta Oxfortd Diecast BMW Isetta Oxfortd Diecast BMW Isetta Oxfortd Diecast BMW Isetta Oxfortd Diecast BMW Isetta Oxfortd Diecast BMW Isetta Oxfortd DiecastMW Isetta Oxfortd Diecast BMW Isetta Oxfortd Diecast BMW Isetta Oxfortd Diecast BMW Isetta Oxfortd Diecast BMW Isetta Oxfortd Diecast BMW Isetta Oxfortd Diecast BMW Isetta Oxfortd Diecast BMW Isetta Oxfortd Diecast BMW Isetta Oxfortd Diecast BMW Isetta Oxfortd DiecastMW Isetta Oxfortd Diecast BMW Isetta Oxfortd Diecast BMW Isetta Oxfortd Diecast BMW Isetta Oxfortd Diecast BMW Isetta Oxfortd Diecast BMW Isetta Oxfortd Diecast BMW Isetta Oxfortd Diecast BMW Isetta Oxfortd Diecast BMW Isetta Oxfortd Diecast BMW Isetta Oxfortd DiecastMW Isetta Oxfortd Diecast BMW Isetta Oxfortd Diecast BMW Isetta Oxfortd Diecast BMW Isetta Oxfortd Diecast BMW Isetta Oxfortd Diecast BMW Isetta Oxfortd Diecast BMW Isetta Oxfortd Diecast BMW Isetta Oxfortd Diecast BMW Isetta Oxfortd Diecast BMW Isetta Oxfortd DiecastMW Isetta Oxfortd Diecast BMW Isetta Oxfortd Diecast BMW Isetta Oxfortd Diecast BMW Isetta Oxfortd Diecast BMW Isetta Oxfortd Diecast BMW Isetta Oxfortd Diecast BMW Isetta Oxfortd Diecast BMW Isetta Oxfortd Diecast BMW Isetta Oxfortd Diecast BMW Isetta Oxfortd DiecastMW Isetta Oxfortd Diecast BMW Isetta Oxfortd Diecast BMW Isetta Oxfortd Diecast BMW Isetta Oxfortd Diecast BMW Isetta Oxfortd Diecast BMW Isetta Oxfortd Diecast BMW Isetta Oxfortd Diecast BMW Isetta Oxfortd Diecast BMW Isetta Oxfortd Diecast BMW Isetta Oxfortd DiecastMW Isetta Oxfortd Diecast BMW Isetta Oxfortd Diecast BMW Isetta Oxfortd Diecast BMW Isetta Oxfortd Diecast BMW Isetta Oxfortd Diecast BMW Isetta Oxfortd Diecast BMW Isetta Oxfortd Diecast BMW Isetta Oxfortd Diecast BMW Isetta Oxfortd Diecast BMW Isetta Oxfortd DiecastMW Isetta Oxfortd Diecast BMW Isetta Oxfortd Diecast BMW Isetta Oxfortd Diecast BMW Isetta Oxfortd Diecast BMW Isetta Oxfortd Diecast BMW Isetta Oxfortd Diecast BMW Isetta Oxfortd Diecast BMW Isetta Oxfortd Diecast BMW Isetta Oxfortd Diecast BMW Isetta Oxfortd DiecastMW Isetta Oxfortd Diecast BMW Isetta Oxfortd Diecast BMW Isetta Oxfortd Diecast BMW Isetta Oxfortd Diecast BMW Isetta Oxfortd Diecast BMW Isetta Oxfortd Diecast BMW Isetta Oxfortd Diecast BMW Isetta Oxfortd Diecast BMW Isetta Oxfortd Diecast BMW Isetta Oxfortd DiecastMW Isetta Oxfortd Diecast BMW Isetta Oxfortd Diecast BMW Isetta Oxfortd Diecast BMW Isetta Oxfortd Diecast BMW Isetta Oxfortd Diecast BMW Isetta Oxfortd Diecast BMW Isetta Oxfortd Diecast BMW Isetta Oxfortd Diecast BMW Isetta Oxfortd Diecast BMW Isetta Oxfortd DiecastMW Isetta Oxfortd Diecast BMW Isetta Oxfortd Diecast BMW Isetta Oxfortd Diecast BMW Isetta Oxfortd Diecast BMW Isetta Oxfortd Diecast BMW Isetta Oxfortd Diecast BMW Isetta Oxfortd Diecast BMW Isetta Oxfortd Diecast BMW Isetta Oxfortd Diecast BMW Isetta Oxfortd DiecastMW Isetta Oxfortd Diecast BMW Isetta Oxfortd Diecast BMW Isetta Oxfortd Diecast BMW Isetta Oxfortd Diecast BMW Isetta Oxfortd Diecast BMW Isetta Oxfortd Diecast BMW Isetta Oxfortd Diecast BMW Isetta Oxfortd Diecast BMW Isetta Oxfortd Diecast BMW Isetta Oxfortd DiecastMW Isetta Oxfortd Diecast BMW Isetta Oxfortd Diecast BMW Isetta Oxfortd Diecast BMW Isetta Oxfortd Diecast BMW Isetta Oxfortd Diecast BMW Isetta Oxfortd Diecast BMW Isetta Oxfortd Diecast BMW Isetta Oxfortd Diecast BMW Isetta Oxfortd Diecast BMW Isetta Oxfortd DiecastMW Isetta Oxfortd Diecast BMW Isetta Oxfortd Diecast BMW Isetta Oxfortd Diecast BMW Isetta Oxfortd Diecast BMW Isetta Oxfortd Diecast BMW Isetta Oxfortd Diecast BMW Isetta Oxfortd Diecast BMW Isetta Oxfortd Diecast BMW Isetta Oxfortd Diecast BMW Isetta Oxfortd DiecastMW Isetta Oxfortd Diecast BMW Isetta Oxfortd Diecast BMW Isetta Oxfortd Diecast BMW Isetta Oxfortd Diecast BMW Isetta Oxfortd Diecast BMW Isetta Oxfortd Diecast BMW Isetta Oxfortd Diecast BMW Isetta Oxfortd Diecast BMW Isetta Oxfortd Diecast BMW Isetta Oxfortd DiecastMW Isetta Oxfortd Diecast BMW Isetta Oxfortd Diecast BMW Isetta Oxfortd Diecast BMW Isetta Oxfortd Diecast BMW Isetta Oxfortd Diecast BMW Isetta Oxfortd Diecast BMW Isetta Oxfortd Diecast BMW Isetta Oxfortd Diecast BMW Isetta Oxfortd Diecast BMW Isetta Oxfortd DiecastMW Isetta Oxfortd Diecast BMW Isetta Oxfortd Diecast BMW Isetta Oxfortd Diecast BMW Isetta Oxfortd Diecast BMW Isetta Oxfortd Diecast BMW Isetta Oxfortd Diecast BMW Isetta Oxfortd Diecast BMW Isetta Oxfortd Diecast BMW Isetta Oxfortd Diecast BMW Isetta Oxfortd DiecastMW Isetta Oxfortd Diecast BMW Isetta Oxfortd Diecast BMW Isetta Oxfortd Diecast BMW Isetta Oxfortd Diecast BMW Isetta Oxfortd Diecast BMW Isetta Oxfortd Diecast BMW Isetta Oxfortd Diecast BMW Isetta Oxfortd Diecast BMW Isetta Oxfortd Diecast BMW Isetta Oxfortd DiecastMW Isetta Oxfortd Diecast BMW Isetta Oxfortd Diecast BMW Isetta Oxfortd Diecast BMW Isetta Oxfortd Diecast BMW Isetta Oxfortd Diecast BMW Isetta Oxfortd Diecast BMW Isetta Oxfortd Diecast BMW Isetta Oxfortd Diecast BMW Isetta Oxfortd Diecast BMW Isetta Oxfortd DiecastMW Isetta Oxfortd Diecast BMW Isetta Oxfortd Diecast BMW Isetta Oxfortd Diecast BMW Isetta Oxfortd Diecast BMW Isetta Oxfortd Diecast BMW Isetta Oxfortd Diecast BMW Isetta Oxfortd Diecast BMW Isetta Oxfortd Diecast BMW Isetta Oxfortd Diecast BMW Isetta Oxfortd DiecastMW Isetta Oxfortd Diecast BMW Isetta Oxfortd Diecast BMW Isetta Oxfortd Diecast BMW Isetta Oxfortd Diecast BMW Isetta Oxfortd Diecast BMW Isetta Oxfortd Diecast BMW Isetta Oxfortd Diecast BMW Isetta Oxfortd Diecast BMW Isetta Oxfortd Diecast BMW Isetta Oxfortd DiecastMW Isetta Oxfortd Diecast BMW Isetta Oxfortd Diecast BMW Isetta Oxfortd Diecast BMW Isetta Oxfortd Diecast BMW Isetta Oxfortd Diecast BMW Isetta Oxfortd Diecast BMW Isetta Oxfortd Diecast BMW Isetta Oxfortd Diecast BMW Isetta Oxfortd Diecast BMW Isetta Oxfortd DiecastMW Isetta Oxfortd Diecast BMW Isetta Oxfortd Diecast BMW Isetta Oxfortd Diecast BMW Isetta Oxfortd Diecast BMW Isetta Oxfortd Diecast BMW Isetta Oxfortd Diecast BMW Isetta Oxfortd Diecast BMW Isetta Oxfortd Diecast BMW Isetta Oxfortd Diecast BMW Isetta Oxfortd DiecastMW Isetta Oxfortd Diecast BMW Isetta Oxfortd Diecast BMW Isetta Oxfortd Diecast BMW Isetta Oxfortd Diecast BMW Isetta Oxfortd Diecast BMW Isetta Oxfortd Diecast BMW Isetta Oxfortd Diecast BMW Isetta Oxfortd Diecast BMW Isetta Oxfortd Diecast BMW Isetta Oxfortd DiecastMW Isetta Oxfortd Diecast BMW Isetta Oxfortd Diecast BMW Isetta Oxfortd Diecast BMW Isetta Oxfortd Diecast BMW Isetta Oxfortd Diecast BMW Isetta Oxfortd Diecast BMW Isetta Oxfortd Diecast BMW Isetta Oxfortd Diecast BMW Isetta Oxfortd Diecast BMW Isetta Oxfortd DiecastMW Isetta Oxfortd Diecast BMW Isetta Oxfortd Diecast BMW Isetta Oxfortd Diecast BMW Isetta Oxfortd Diecast BMW Isetta Oxfortd Diecast BMW Isetta Oxfortd Diecast BMW Isetta Oxfortd Diecast BMW Isetta Oxfortd Diecast BMW Isetta Oxfortd Diecast BMW Isetta Oxfortd DiecastMW Isetta Oxfortd Diecast BMW Isetta Oxfortd Diecast BMW Isetta Oxfortd Diecast BMW Isetta Oxfortd Diecast BMW Isetta Oxfortd Diecast BMW Isetta Oxfortd Diecast BMW Isetta Oxfortd Diecast BMW Isetta Oxfortd Diecast BMW Isetta Oxfortd Diecast BMW Isetta Oxfortd DiecastMW Isetta Oxfortd Diecast BMW Isetta Oxfortd Diecast BMW Isetta Oxfortd Diecast BMW Isetta Oxfortd Diecast BMW Isetta Oxfortd Diecast BMW Isetta Oxfortd Diecast BMW Isetta Oxfortd Diecast BMW Isetta Oxfortd Diecast BMW Isetta Oxfortd Diecast BMW Isetta Oxfortd DiecastMW Isetta Oxfortd Diecast BMW Isetta Oxfortd Diecast BMW Isetta Oxfortd Diecast BMW Isetta Oxfortd Diecast BMW Isetta Oxfortd Diecast BMW Isetta Oxfortd Diecast BMW Isetta Oxfortd Diecast BMW Isetta Oxfortd Diecast BMW Isetta Oxfortd Diecast BMW Isetta Oxfortd DiecastMW Isetta Oxfortd Diecast BMW Isetta Oxfortd Diecast BMW Isetta Oxfortd Diecast BMW Isetta Oxfortd Diecast BMW Isetta Oxfortd Diecast BMW Isetta Oxfortd Diecast BMW Isetta Oxfortd Diecast BMW Isetta Oxfortd Diecast BMW Isetta Oxfortd Diecast BMW Isetta Oxfortd DiecastMW Isetta Oxfortd Diecast BMW Isetta Oxfortd Diecast BMW Isetta Oxfortd Diecast BMW Isetta Oxfortd Diecast BMW Isetta Oxfortd Diecast BMW Isetta Oxfortd Diecast BMW Isetta Oxfortd Diecast BMW Isetta Oxfortd Diecast BMW Isetta Oxfortd Diecast BMW Isetta Oxfortd DiecastMW Isetta Oxfortd Diecast BMW Isetta Oxfortd Diecast BMW Isetta Oxfortd Diecast BMW Isetta Oxfortd Diecast BMW Isetta Oxfortd Diecast BMW Isetta Oxfortd Diecast BMW Isetta Oxfortd Diecast BMW Isetta Oxfortd Diecast BMW Isetta Oxfortd Diecast BMW Isetta Oxfortd DiecastMW Isetta Oxfortd Diecast BMW Isetta Oxfortd Diecast BMW Isetta Oxfortd Diecast BMW Isetta Oxfortd Diecast BMW Isetta Oxfortd Diecast BMW Isetta Oxfortd Diecast BMW Isetta Oxfortd Diecast BMW Isetta Oxfortd Diecast BMW Isetta Oxfortd Diecast BMW Isetta Oxfortd DiecastMW Isetta Oxfortd Diecast BMW Isetta Oxfortd Diecast BMW Isetta Oxfortd Diecast BMW Isetta Oxfortd Diecast BMW Isetta Oxfortd Diecast BMW Isetta Oxfortd Diecast BMW Isetta Oxfortd Diecast BMW Isetta Oxfortd Diecast BMW Isetta Oxfortd Diecast BMW Isetta Oxfortd DiecastMW Isetta Oxfortd Diecast BMW Isetta Oxfortd Diecast BMW Isetta Oxfortd Diecast BMW Isetta Oxfortd Diecast BMW Isetta Oxfortd Diecast BMW Isetta Oxfortd Diecast BMW Isetta Oxfortd Diecast BMW Isetta Oxfortd Diecast BMW Isetta Oxfortd Diecast BMW Isetta Oxfortd DiecastMW Isetta Oxfortd Diecast BMW Isetta Oxfortd Diecast BMW Isetta Oxfortd Diecast BMW Isetta Oxfortd Diecast BMW Isetta Oxfortd Diecast BMW Isetta Oxfortd Diecast BMW Isetta Oxfortd Diecast BMW Isetta Oxfortd Diecast BMW Isetta Oxfortd Diecast BMW Isetta Oxfortd DiecastMW Isetta Oxfortd Diecast BMW Isetta Oxfortd Diecast BMW Isetta Oxfortd Diecast BMW Isetta Oxfortd Diecast BMW Isetta Oxfortd Diecast BMW Isetta Oxfortd Diecast BMW Isetta Oxfortd Diecast BMW Isetta Oxfortd Diecast BMW Isetta Oxfortd Diecast BMW Isetta Oxfortd DiecastMW Isetta Oxfortd Diecast BMW Isetta Oxfortd Diecast BMW Isetta Oxfortd Diecast BMW Isetta Oxfortd Diecast BMW Isetta Oxfortd Diecast BMW Isetta Oxfortd Diecast BMW Isetta Oxfortd Diecast BMW Isetta Oxfortd Diecast BMW Isetta Oxfortd Diecast BMW Isetta Oxfortd DiecastMW Isetta Oxfortd Diecast BMW Isetta Oxfortd Diecast BMW Isetta Oxfortd Diecast BMW Isetta Oxfortd Diecast BMW Isetta Oxfortd Diecast BMW Isetta Oxfortd Diecast BMW Isetta Oxfortd Diecast BMW Isetta Oxfortd Diecast BMW Isetta Oxfortd Diecast BMW Isetta Oxfortd DiecastMW Isetta Oxfortd Diecast BMW Isetta Oxfortd Diecast BMW Isetta Oxfortd Diecast BMW Isetta Oxfortd Diecast BMW Isetta Oxfortd Diecast BMW Isetta Oxfortd Diecast BMW Isetta Oxfortd Diecast BMW Isetta Oxfortd Diecast BMW Isetta Oxfortd Diecast BMW Isetta Oxfortd DiecastMW Isetta Oxfortd Diecast BMW Isetta Oxfortd Diecast BMW Isetta Oxfortd Diecast BMW Isetta Oxfortd Diecast BMW Isetta Oxfortd Diecast BMW Isetta Oxfortd Diecast BMW Isetta Oxfortd Diecast BMW Isetta Oxfortd Diecast BMW Isetta Oxfortd Diecast BMW Isetta Oxfortd DiecastMW Isetta Oxfortd Diecast BMW Isetta Oxfortd Diecast BMW Isetta Oxfortd Diecast BMW Isetta Oxfortd Diecast BMW Isetta Oxfortd Diecast BMW Isetta Oxfortd Diecast BMW Isetta Oxfortd Diecast BMW Isetta Oxfortd Diecast BMW Isetta Oxfortd Diecast BMW Isetta Oxfortd DiecastMW Isetta Oxfortd Diecast BMW Isetta Oxfortd Diecast BMW Isetta Oxfortd Diecast BMW Isetta Oxfortd Diecast BMW Isetta Oxfortd Diecast BMW Isetta Oxfortd Diecast BMW Isetta Oxfortd Diecast BMW Isetta Oxfortd Diecast BMW Isetta Oxfortd Diecast BMW Isetta Oxfortd DiecastMW Isetta Oxfortd Diecast BMW Isetta Oxfortd Diecast BMW Isetta Oxfortd Diecast BMW Isetta Oxfortd Diecast BMW Isetta Oxfortd Diecast BMW Isetta Oxfortd Diecast BMW Isetta Oxfortd Diecast BMW Isetta Oxfortd Diecast BMW Isetta Oxfortd Diecast BMW Isetta Oxfortd DiecastMW Isetta Oxfortd Diecast BMW Isetta Oxfortd Diecast BMW Isetta Oxfortd Diecast BMW Isetta Oxfortd Diecast BMW Isetta Oxfortd Diecast BMW Isetta Oxfortd Diecast BMW Isetta Oxfortd Diecast BMW Isetta Oxfortd Diecast BMW Isetta Oxfortd Diecast BMW Isetta Oxfortd DiecastMW Isetta Oxfortd Diecast BMW Isetta Oxfortd Diecast BMW Isetta Oxfortd Diecast BMW Isetta Oxfortd Diecast BMW Isetta Oxfortd Diecast BMW Isetta Oxfortd Diecast BMW Isetta Oxfortd Diecast BMW Isetta Oxfortd Diecast BMW Isetta Oxfortd Diecast BMW Isetta Oxfortd DiecastMW Isetta Oxfortd Diecast BMW Isetta Oxfortd Diecast BMW Isetta Oxfortd Diecast BMW Isetta Oxfortd Diecast BMW Isetta Oxfortd Diecast BMW Isetta Oxfortd Diecast BMW Isetta Oxfortd Diecast BMW Isetta Oxfortd Diecast BMW Isetta Oxfortd Diecast BMW Isetta Oxfortd DiecastMW Isetta Oxfortd Diecast BMW Isetta Oxfortd Diecast BMW Isetta Oxfortd Diecast BMW Isetta Oxfortd Diecast BMW Isetta Oxfortd Diecast BMW Isetta Oxfortd Diecast BMW Isetta Oxfortd Diecast BMW Isetta Oxfortd Diecast BMW Isetta Oxfortd Diecast BMW Isetta Oxfortd DiecastMW Isetta Oxfortd Diecast BMW Isetta Oxfortd Diecast BMW Isetta Oxfortd Diecast BMW Isetta Oxfortd Diecast BMW Isetta Oxfortd Diecast BMW Isetta Oxfortd Diecast BMW Isetta Oxfortd Diecast BMW Isetta Oxfortd Diecast BMW Isetta Oxfortd Diecast BMW Isetta Oxfortd DiecastMW Isetta Oxfortd Diecast BMW Isetta Oxfortd Diecast BMW Isetta Oxfortd Diecast BMW Isetta Oxfortd Diecast BMW Isetta Oxfortd Diecast BMW Isetta Oxfortd Diecast BMW Isetta Oxfortd Diecast BMW Isetta Oxfortd Diecast BMW Isetta Oxfortd Diecast BMW Isetta Oxfortd DiecastMW Isetta Oxfortd Diecast BMW Isetta Oxfortd Diecast BMW Isetta Oxfortd Diecast BMW Isetta Oxfortd Diecast BMW Isetta Oxfortd Diecast BMW Isetta Oxfortd Diecast BMW Isetta Oxfortd Diecast BMW Isetta Oxfortd Diecast BMW Isetta Oxfortd Diecast BMW Isetta Oxfortd Diecast†
†