BloodandCustard's Blog Archive
Anything in this blog is stated as beliefs and opinions with the facts as understood at the time of posting. My apologies for a protracted delay in posting but my professional duties of the 12"=1' modern image variety have (of late) left my time-priorities elsewhere.
Click here to go straight to Hobbybox (Uckfield) archived blog
Archived material
Intolerance on Forums
(18th September 2017)
There are many forums out there and most have some excellent contributors many of whom are keen to assist and support those seeking information and support; often not aware of what information is available and from where. It is nice to be able to give assistance to those needing help particularly the benefit of knowledge and experience.
Okay, some can be overbearing; others a little too eager but then scratch the surface and there is usually a really interesting person behind their facade – part of life's rich tapestry (as is often said). Certainly tolerance is a watchword here – everyone is different and we need to recognise this!
Within these forums there can be a diversity of views and opinions which can make for interesting informed exchanges; especially when it comes to reading and understanding differing perspectives.
But then along comes the occasional self-righteous 'intolerant' who feels it is there right to criticize others who 'dare' to express views that do not accord with their own. They criticize without considering the impact of their posting on others (including the forum as a whole which in turn starts to get a bad reputation). Often the 'intolerant' posts are poorly considered, ill-constructed and skewed to support only their viewpoint. To do this they often deliberately omit salient facts or information in the process, sometimes through selective editing or miss-quoting the posts they are seeking to denigrate.
Many would simply call this bullying with the 'intolerant' unable or unwilling to understand the consequences of their actions. As a consequence the original contributor will quite often simply give up; disengaging in complete disgust leaving both forum and 'intolerant' behind. After all why bother with the hassle?
Having read one such exchange today on a professionally-support model railway manufacturer's forum it seemed to be a good opportunity for 'BloodandCustard' to speak out against these self-opinionated and intolerant unthinking individuals and their posts on forums. Regardless of whether their criticism may be deliberate or (more likely) simply devoid of tact and aforethought as to the consequences of their post the outcome is the same and the forum's reputation is dented.
In this respect the host organisation also needs to consider the conduct of its forum subscribers. When a professional reputation is potentially being compromised forum standards need to be very high indeed.
In standing up against the 'intolerants' and 'thoughtless' whilst BloodandCustard's viewpoint may not necessarily accord with that of the maligned contributor their viewpoint it was Voltaire that said "I disapprove of what you say, but I will defend to the death your right to say it". Not that 'death' is advocated with a hobby – but the basic principle is there!
The activities of can only be to the detriment of forums whilst ultimately subtly undermine the enjoyment of the model railway hobby as a whole. After all, this is intended to be an enjoyable pastime!
Hornby LSWR Maunsell 58' rebuilds
(7th September 2017)
Hornby have just released more versions of this excellent and well-received model.
For the modeller 1957 details as follows:
Diag 31 9-camp lavatory TL nos. 169 (Hayling Island), 173, 175, 181, 184, 187 (Southern District), 188, 194, 204 (London Central & London East Districts), 208 (Southern District), 217, 219 (Southern District)*, 225 (Southern District), 231, 253 (Southern District), 267 (London Central & London East Districts), 268 (Southern District), 280 (Southern District), 284 (London Central & London East Districts), 290, 291, 299 (Southern District), 304, 313, 320, 326, 329 (London Central & London East Districts), 353, 360, 361, 364, 373*, 382, 387, 394, 403, 476, 513 *PP fitted in 1958.
Diag 98 6-comp lavatory BTL nos. 2625 to 2629 (structurally identical to diagram 418) Coach 2626 allocated to Templecombe for S&D.
Diag 99 8-comp BT nos.2636 to 2640 formed into twin (2-LAV) sets 42-46.
Diag 418 6-comp lavatory BCL nos. 6401 – 6405 formed into twin (2-LAV) sets 42-46.
Only a few of the TL (diag. 31) coaches carried Southern Region green (the remainder were withdrawn in Crimson Lake). Those coaches that probably didn't carry Crimson Lake and went straight from SR Green to BR (S) green were 169, 187, 219, 313, 320, 360 & 373.
Finally within its current issue-batch Hornby modelled no.320 (currently preserved on the Bluebell Railway) in its post-war SR livery which it kept until outshopped from Lancing carriage works into Southern Region green 4th October 1956.
Disability access at Exhibitions
(15th August 2017)
During the past fortnight I visited two seaside exhibitions of similar sizes. Held in schools, whilst both were split levels venues they remained accessible given my mobility issues (through disability). However, upon arrival at each our greeting differed considerably.
5th August 2017 - Southwold
Upon realising one of the persons in the car had mobility issues the exhibition's parking attendants immediately directed us to a colleague who quickly placed us in a parking area for those with 'needs'; close to the entrance this area being set aside for this purpose. With sufficient room for all, our able-bodied driver wasn't even expected to go and park elsewhere.
Extremely helpful and well done – keep up the good work!
12th August 2017 - Bexhill
Both of the exhibition's parking attendants were totally indifferent to our attempts to raise our disability issue (even if only to drop off in the reasonably vacant area by the entrance) and both simply chose to ignore us. That there could be no doubt that we were trying to speak with them (there we no other moving vehicles present) this indifference was (in our opinion) disability discrimination. In the end our vehicle driver simply ignored him and drove back round close to the entrance to affect a drop-off.
Quite disgusting behaviour on behalf of the exhibition that should have known better.
In summation the reception at each could not have been different and certainly one of these clubs needs to take a long hard look at its duties in respect of making reasonable adjustments for disability (as required by the Equality Act 2010).
Sadly all too often the needs of persons with disabilities does not rank very highly on the 'radar' of a number of model railway exhibition organisers.............
Hornby CLC Maunsell Coaches 2017 release
(25th July 2017)
Hornby are just releasing some more Maunsell corridor coaches in BR CLC livery:
R4796            SR Maunsell 6 Compartment Third Class Brake Coach number 3777
High window two lavatory vents to diagram 2110. Branded set 247.
R4796A          SR Maunsell 6 Compartment Third Class Brake Coach number 3794
High window two lavatory vents to diagram 2110. Branded set 247.
Records appear to show coach number 3794 never carried CLC livery.
In CLC livery these ran in set 247 with S5659S which was reduced to a 3-set in February 1951
High window two lavatory vents to diagram 2301.
R4797            SR Maunsell Corridor 7 compartment First Class Coach number 7212
Catalogue suggests High window to diagram 2501 but 7212 was a low window one lavatory vent to diagram 2501 and was loose when in CLC livery.
R4798            SR Maunsell Corridor 8 Compartment Third Class Coach number 1187
High window two lavatory vents to diagram 2001. This was in set 208 when in CLC livery.
The Hobby Box (Uckfield) closes
(22nd July 2017)
Sadly the long-established model shop The Hobby Box [link to a website dedicated to the shop] in Uckfield, East Sussex decided to cease trading and with the quietest of announcements it closed its doors on Saturday 22nd July 2017. Just one of many model shops across the country who have succumbed in recent years.
The shop was started by the late Keith Nock in premises down Framfield Road; later moving to no.8 Framfield Road (nearer to the town & railway station). Affectionately becoming known in many quarters as the 'Nocking' shop, the modest premises didn't prevent it from becoming a leading model shop in the south-east.
In those days trains had a twelve-minute layover at Uckfield and it was just possible (with prior arrangement) to visit the model shop and return by the same unit (usually a 3H 'Hampshire'!
When Keith retired, both the business and shop were taken over by Mark and Annie Tullett. However, with a burgeoning model aircraft market they soon took on larger premises at no.121 High Street, Uckfield. This new shop was still under a ten-minute walk from the railway station and on-street parking was somewhat easier. For those with mobility issues there was a rear access.
For a while there was a delightful tea-room at no.220 (diagonally opposite no.121). Serving excellent sandwiches (and cakes) this made a trip to the Hobbybox positively utopian!
In February 2016 Simon and Jackie (both experienced retailers) took on the business. Unfortunately a significant decline in model aircraft sales rapidly ensued followed by the policies of some model railway firms which did not favour smaller independent model shops; these both taking their toll on the fortunes of The Hobby Box.
With the continuing lure of internet discounting (both aircraft and rail) the ongoing viability of the business was becoming difficult. Certainly some modellers had unreasonable expectations as the level of discount an independent model shop could ever provide. Whilst prices can be found cheaper on the internet for those who can access a model shop there is the assurance of being able to inspect your purchase and see it test-run (not all models run freely) before entering 'browsing mode'.
Independent model shops are usually able to offer the purchase of all the small scenic items (etc), tools and materials that are so often difficult or elusive on-line. However, many small manufacturers of components (such as wheels etc) are finding they need to sell direct on-line instead of a supplier to the trade.
Rather than risk an uncertain future and with slowly dwindling returns, the straightforwardly simple economic decision to cease trading was made; this being a completely understandable alternative to risking any future financial failure. In the lead up to closure a 25% sale gave customers the opportunity to obtain a few last bargains before the shop quietly closed without ceremony.
A sad day for modellers and www.BloodandCustard.net wishes Simon and Jackie all the best for the future as they depart with their heads held aloft.
In terms of an alternative model shop www.BloodandCustard.net
thoroughly recommends
Morris Models in Lancing
(just off the A27 /20 mins from Lancing railway station).
Historical Information
(10th July 2016)
When John Atkinson and I started posting the BR(S) multiple unit histories we did wonder how much interest there would getting raised in respect of those unit histories yet to be published (yes, it is our intent to cover all BR(R) emu and demu unit types).
Most of these histories are drafted and it is a case of just creating the webpages for each; a time consuming activity. Now further information is emerging from Glen Woods – the author of that excellent book 'Lancing 1956' (St Petroc InfoPublishing – ISBN 978 0956765529).
This historically-important book superbly details of all the coaches that passed through Lancing Carriage works in 1956 including the last loco-hauled vehicle to be painting in CLC (Maunsell second no.1376 diag. 2005 loose) on 17th July 1956 and the first to be repainted Green from CLC (Bulleid second corridor no.61 diag. 2019 set 840) on 18th July 1956.
What is now emerging are the painting dates from SR emu stock from olive, malachite into BR(S) green – some of which last to at least 1959 and it is hoped that the current unit histories can be updated.
I digress. The interest in the BR(S) multiple unit histories come from three sources:
(1) those who have an ongoing historical interest in these units,
(2) modellers looking to confirm authentic liveries /dates and
(3) manufacturers also to confirm authentic liveries /dates.
That some histories have been posted prior to the release of models is rarely a coincidence.
However, it is (2) modellers looking to confirm authentic liveries /dates that is most interesting as it wasn't too long ago that Southern modellers struggled for ready-to-run models let alone electric units. Since then we have had superb models in the form of Bachmann's 4 CEP, 2 EPB & MLV, Kernow's 2H and Hornby's 2 BIL, 2 HAL and 5 BEL units with the promise of more to come such as the 2 HAP, 4 TC and the possibility of a 4 COR still out there. With the varieties of steam classes and diesels on offer now Southern models are able to consider "which division (SWD, CED or SED) do I model"!
Rail Exclusive /Sutton Locomotive Works Class 24
(10th July 2016)
As previously indicated when these were announced last year I initially thought they might be a lot of money for a type of locomotive already in production (firstly by Silver Fox then by Bachmann). But I weakened as D5000 was allocated to Hither Green; at the same time fellow ESF modeller bought a BR Blue version 24 081 with DCC sound.
To say I was not disappointed is an understatement as these models really are a significant step forward in quality and do set a new standard in ready-to-run modelling. The quality is superb and the two-speaker sound quality unlike anything I've previously heard.
Now D5000 has been joined by D5016 (of Stewart's Lane) and Rod's a second BR Blue version 24 063 with DCC sound.
Whilst I probably have more than sufficient class 24 locomotives I await with interest SLW's next class.....
Bachmann 4 CEP /2 EPB
(10th July 2016)
Recently Bachmann released a further version of its 4 CEP albeit and a vastly increased price to earlier models. However, I still added one to my fleet.
The 4 CEP model (along with the 2 EPB) is superb and it could be said its original price (some were retailing under £100) extraordinarily low. In this respect modellers were fortunate and this has hopefully boosted interest in the Southern Electric to everyone's advantage.
So, on this basis and with the current climate of increased production costs in China I opted to the 'swings & roundabouts' approach and bought one of the latest 4 CEP units along with a 2 EPB.
However, my only disappointment was at the increased price the 2 EPB still suffered 'white glue syndrome'.
 'Schoolboy' errors
(13th May 2016)
I've recently purchased some publications on the Southern Region which contained significant errors and omissions. These are not of a minor nature but are fundamentally misleading, often perpetuating errors made in previous publications without checking facts or undertaking further research.
Personally I find the most frequent error is the misunderstanding of the purpose of the orange-Vee on the 2/3-car Hampshire and Hastings units (this later becoming an inverted black triangle on all Southern Region 2/3-car units). The orange-Vee and inverted black triangle were provided an early indication to station /postal staff that there was no brake van at the other end of the unit.
For those interested in railway history such basic errors are a real shame.
Latest Hornby S15
(24th March 2016)
The latest releases of Hornby's BR-liveried S15 locomotives provided a welcome excuse to attend my local model shop. For those who are interested the latest versions are as follows:
R3412 no. 30842
The early large-style of crest places it between 24th September 1949 and 24th October 1955 (when an early small crest was applied). During this period it was allocated to Exmouth Junction shed.

R3413 no. 30831
The late crests are both left-facing lions which places it between 21st November 1959 and 16th November 1963 (withdrawal). During this period it was allocated to Salisbury shed. I suppose I ought to venture back into my trackroom and narrow the date down further with respect to the fitmet of AWS!
Hopefully in time we will get to see CED (Central Eastern Division) locomotives with former King Arthur and Schools tenders!
Bachmann Southern Electric
(20th March 2016)
Following on from its success with the excellent 4 CEP and 2 EPB emu models (as well as Kernow's superb 2H model) Bachmann have announced the 2 HAP. Many would consider this being a straightforward combination of the 2 EPB Motor Coach and Kernow's 2H Driving Trailer Composite.
If only it were that simple as there were four distinct variations of the 2 HAP stating with the '1951' type Phase 1 (1957 built) units nos. 6001 to 6042 (which the above combination easily produces). The next variation was the '1957' type Phase 1 unit nos. 6043 to 6105 which had no external conduits save the piping to the lavatory water tanks.
All the Phase 2 units had the passenger windows fitted with a rubber gasket resulting in an external window frame. They also had one-piece lavatory windows without sliding ventilators. Phase 2 units were also equipped with Commonwealth bogies at the inner end of each coach and did not have external roof conduit.
The 1961 Phase 2 units were numbered 6106 to 6146 and were followed in 1963 by units 6147 to 6173; these 1963 units featured a modified cab end arrangement with a smaller headcode window and slightly tapered windscreens.
It is rumoured that Bachmann are producing new tooling for the 2 HAP and that this will encompass some of these variations; a most welcome step!
Hopefully the success of these units will lead to Bachmann producing an emu trailer coach enabling a 4 EPB and 3H.....
Rail Exclusive /Sutton Locomotive Works Class 24
(5th March 2016)
When the Rail Exclusive 24 was announced with a starting price of £160 I was sceptical. However, when a friend turned up to test his 'all singing – all dancing' blue livery version on my test loop I was sold. The model is superb and the sound excellent given the limitations in 4mm.
Being a Southern Region modeller the green-liveried D5000 appealed and purchased (albeit DC /no sound). This model is also excellent and has left me very impressed. The Bachmann model represents good value but for modellers seeking the extra quality the Rail Exclusive version certainly appears to be worth the additional expense.
D5000 had more than its fair share of incidents on the Southern Region for just before 3am on 10th November 1959 lost control of its train at Faversham (coal train from Snowdon Colliery) running through a sand drag to demolish the buffer stops leaving the derailed locomotive foul the main line. D5000 was re-railed later that day with two cranes and 31874 & 31583 in attendance; 31874 having been made by Bachmann (scheduled for re-release). On 2nd October 1960 whilst working the 9.05pm London Bridge to Deal passenger train D5000 came to grief at New Cross Gate.
The class 24 saw use on passenger trains (including boat services) on the South Eastern Division as well evening mail trains some of which were routed via Redhill. However, Eastleigh Works would also place ex-works diesels on the Southampton - Waterloo boat trains and on 27th October 1961 when working the 10.05am Southampton to Waterloo boat train D5000 failed at Brookwood (electrical fault – train recovered by N15 30765 Sir Gareth).
D5000 returned to the LMR during July 1962 being allocated to Willesden (1A).
ALL PHOTOGRAPHS ARE COPYRIGHT
<![if !vml]>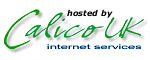 <![endif]>