Passenger Carrying Coaches
Maunsell Restaurant Cars
As modelled by Hornby
Diag. 2651 car no. S7861S was repainted from SR Green to CLC on 17th February 1955; it was
subsequently repainted from CLC to BR(SR) Green on 7th November 1957 (catalogue no. R4817).
<![if !vml]>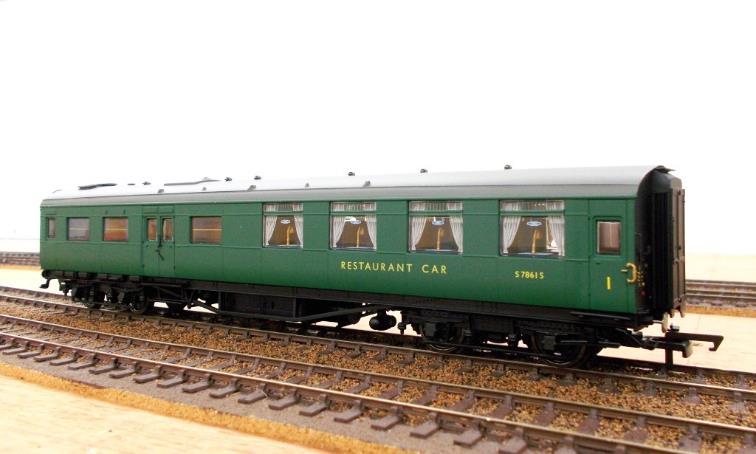 <![endif]>
BR(S) green S7861S
© BloodandCustard
<![if !vml]>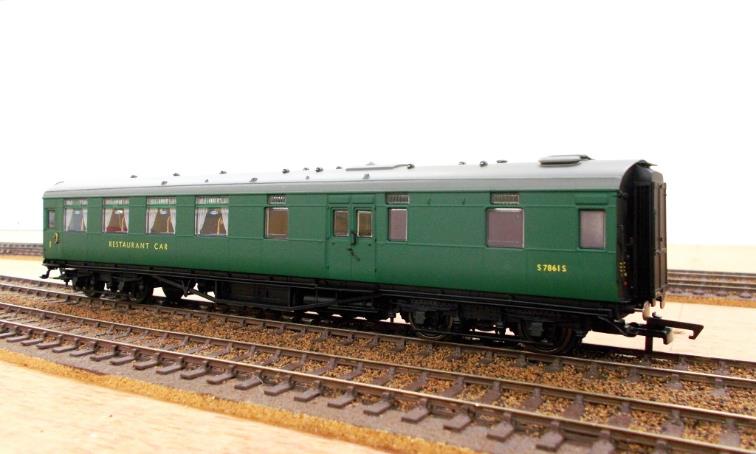 <![endif]>
BR(S) green S7861S
© BloodandCustard
Hornby have also released Diag.2651 no.S7858S (R4817A) in BR(S) green (after it was outshopped from CLC to BR(S) green at Lancing on 20th December 1956) and Diag.2656 no.7869 (R4816) in unlined olive with sunshine lettering (correct for the 1940s-on and believed how the later 1934-built cars were introduced).
The Diag.2651 car (as modelled by Hornby in BR(s) green) was one of six built in 1927 but in its post-rebuilding condition (c.1935) with the recessed double doors. †There were a number of minor bodyside differences between these six cars and the further twenty cars built in 1929 and 1930. †The Diag. 2656 cars built in 1932 were (with the exception of cooking apparatus) similar in body style to the Diag. 2650 cars built in 1934.
These restaurant cars were often paired with an open third to provide additional dining space. Hornby produced diag.2005 Maunsell open third coaches S1314S (R4538) and S1327S (R4538A) in BR(S) green along with S1364S (R4535) in CLC. In addition, number 1300 (R4537) was produced in Southern Maunsell green.
Today just one Maunsell Kitchen Buffet car survives in the form of no. 7864 (Diag. built 1932 at Eastleigh - E635) which is currently undergoing restoration into traffic at the Bluebell Railway. †Withdrawn by British Rail 27th January 1962, it is understood this arrived at the Bluebell Railway on or just before 18th March 1962 and needs substantial work.
For further reading on these coaches Blood and Custard recommends:
| | | | |
| --- | --- | --- | --- |
| An illustrated history of Southern Coaches | Mike King | OPC | ISBN 0 86093 570 1 |
| Maunsellís SR Steam Passenger stock 1923 to 1939 | David Gould | The Oakwood Press | ISBN 0 85361 4016 |
| Lancing 1956 | Glen Woods | St Petroc InfoPublishing | ISBN 9 780956 765529 |

<![if !supportLineBreakNewLine]>
<![endif]>
<![if !vml]>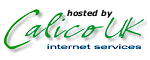 <![endif]>

<![if !supportLineBreakNewLine]>
<![endif]>